2021.08.19
Tokyo, Japan, August 19th, 2021 – Final Aim, Inc. (Bunkyo-ku, Tokyo, CEO Masafumi Asakura, and CDO Yasuhide Yokoi) is proud to launch a new collaborative project "RePLAMO."
In collaboration with Specified Nonprofit Corporation, Green Bird (Shibuya-ku, Tokyo, Representative Director: Keisuke Fukuda), an organization that has been organizing cleanup activities all over Japan and worldwide, we are revealing a new project and its first design: a brand new model kit made from collected plastic waste.
Alongside the launch, Green Bird is now inviting participants to new beach cleanup events combined with the experience of making this memorable model kit from collected plastic waste.
A special website is now available for details and purchase:
https://replamo.jp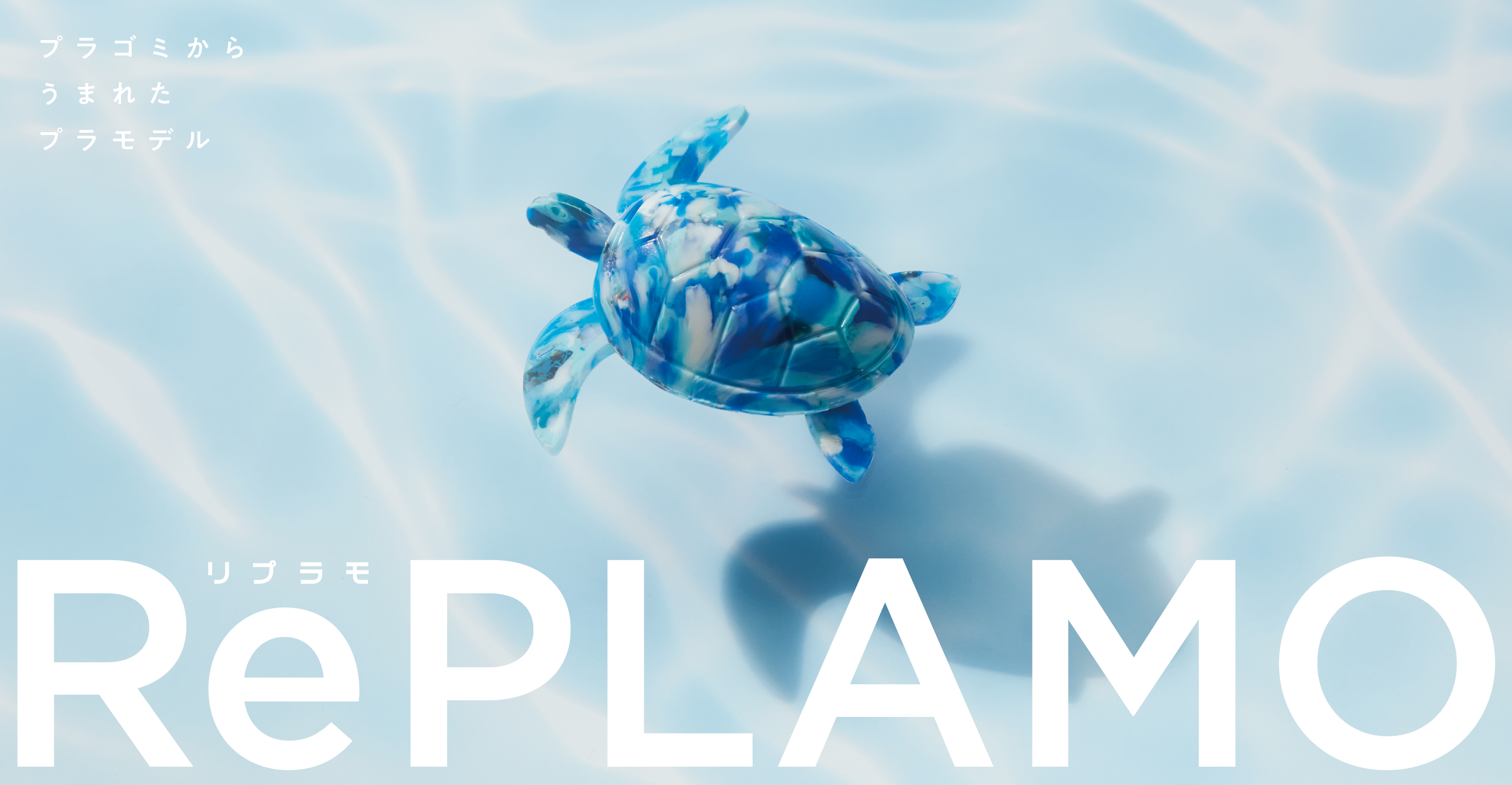 In recent years, the awareness of environmental measures is becoming higher from global policies like ESG criteria to local activities such as banning plastic straws and extra charging on shopping bags. However, the improvement of the global environment and ecosystem is yet limited.
Since its establishment, Green Bird has been challenging the issue of plastic waste for more than 19 years by collecting litter from cities, rivers, and oceans. To further push forward its vision of "Creating the opportunity for kids who will build a future to think about plastic waste in a positive and fun way," Green Bird stood up to launch a new project "RePLAMO," in collaboration with supporting organizations and members.
Green Bird website:
https://www.greenbird.jp/
Final Aim is a startup with a mission in creating new businesses in a global market through our zero-to-one support with innovative design and technology. Our efforts have been seen in those great collaborations, for example with Sony, OTSAW, a Singapore-based robotics startup, and Tier VI, a leading autonomous mobility startup.
Inspired by Green Bird's strong ambition towards the new environmental and sustainable challenge, Final Aim joined forces to provide our industrial design support and turned project ideas into reality – a plastic model kit made from collected plastic waste.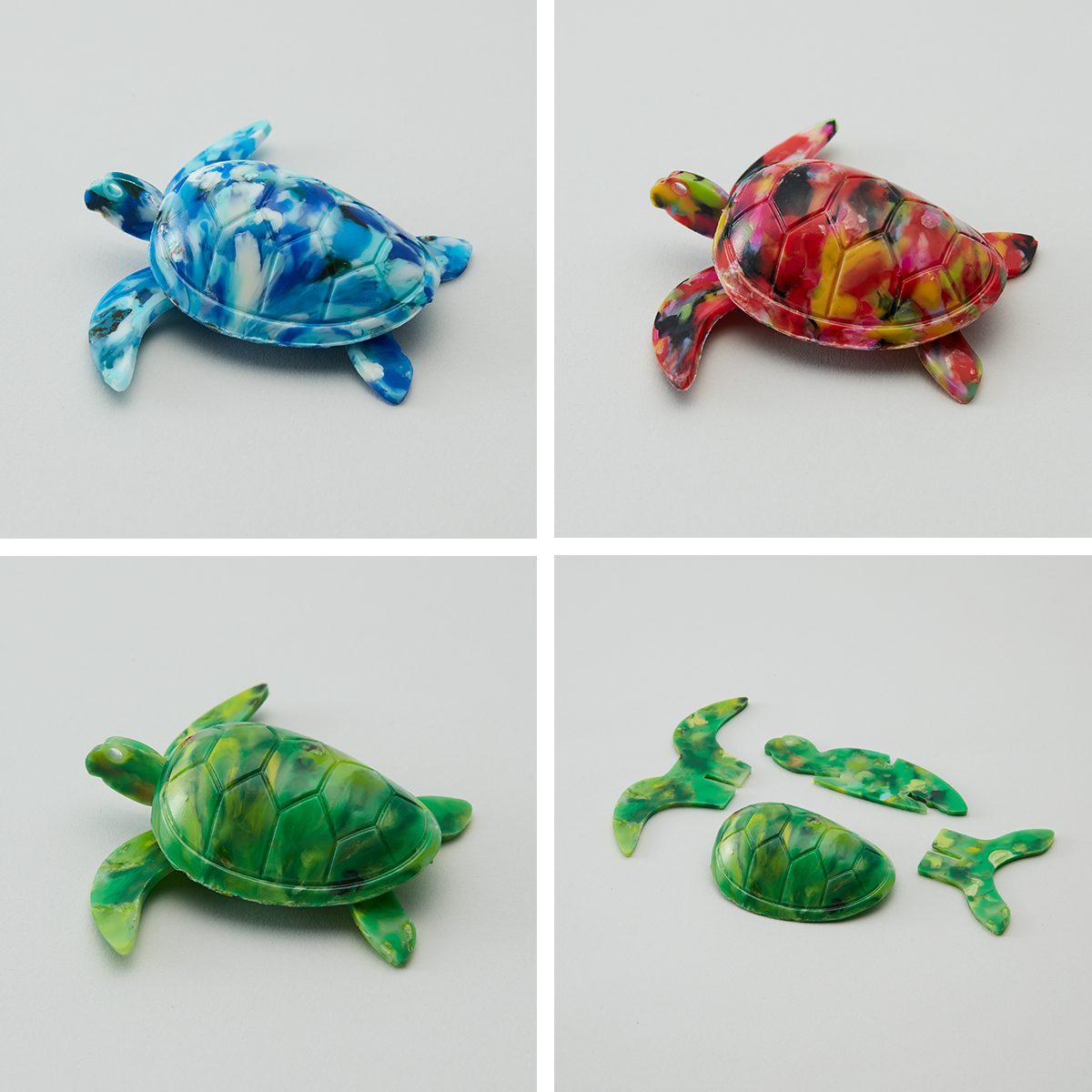 Downloadable image materials for press and media:
URL: https://bit.ly/3hBEmkM
PASS: RePLAMO
"RePLAMO" Product Description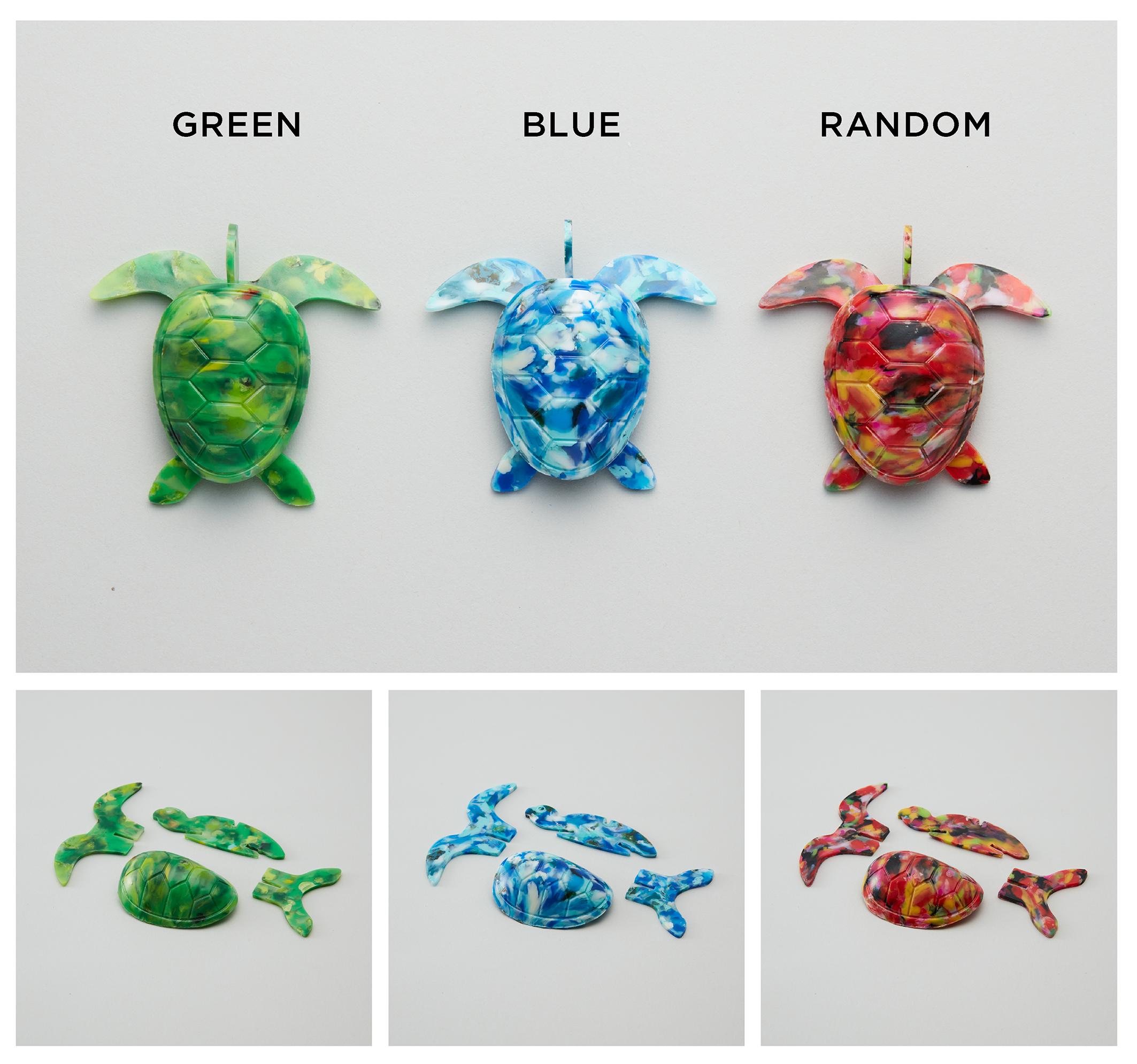 The first model kit is "Sea Turtle."
Currently, plastic waste is causing harm and death to sea turtles. It is being said that 8 million tons of plastic are dumped into the ocean, and approximately 50% of the sea turtles are mistakenly eating plastic for food.
The product color comes in three themes: green, blue, and random. Since the material is made from collected waste, every turtle is unique as no single texture and pattern are the same as others.
Part of the sales will be donated to the Green Bird activity.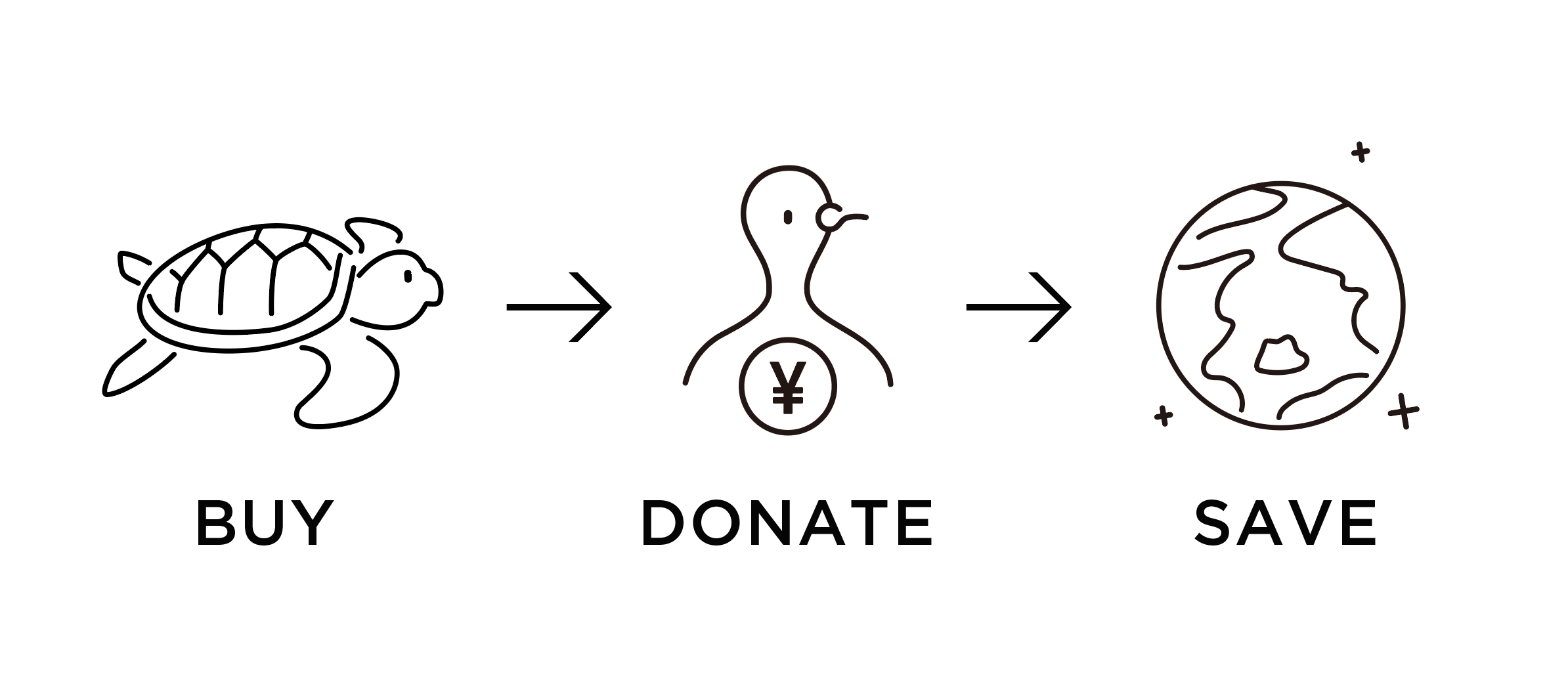 How "RePLAMO" is Made – Innovative and Sustainable Process
The material of "RePLAMO" is waste plastic collected through litter collection activity in cities and beaches. The model is carefully crafted and manufactured through litter washing, milling, molding, and post-processing.
Project Background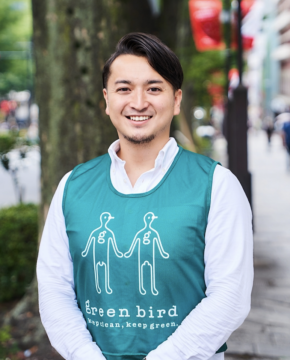 Specified Nonprofit Corporation, Green Bird
Representative Director: Keisuke Fukuda
Green Bird has been organizing activities under the concept, "A clean town makes for a good society." The circle of activities has widened to 80 locations in Japan and worldwide, and the total participants per year are now up to 30,000 members. In terms of specific ocean environmental issues, Green Bird has been holding many family events, and further launched a new project this March – "RETTER" that transforms waste into attractive products such as coasters.
Aligned with this context, together with the project members below, we launched "RePLAMO" to create simple and enjoyable experience opportunities for kids to think about environmental issues.
Project Members
"RePLAMO" is a project that produces new value by combining environmental protection with creativity. Green Bird partnered with RABBIT (Setagaya-ku, Tokyo, CEO Fusanari Masuda), CHERRY (Minato-ku, Tokyo, CEO Akinori Suzuki), and Final Aim (Bunkyo-ku, Tokyo, CEO Masafumi Asakura, and CDO Yasuhide Yokoi) to start off the project.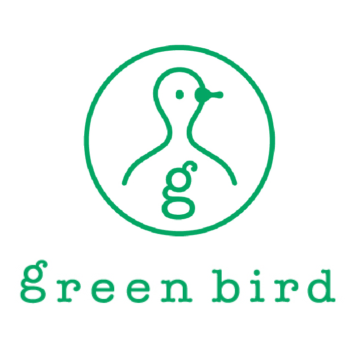 With the concept of "A clean town makes for a good society," a specified nonprofit corporation that organizes cleanup activities. It was established in Harajuku Omotesando and has spread across the nation and worldwide.
https://www.greenbird.jp/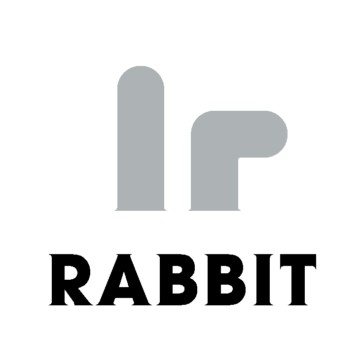 Focusing on art direction as the key area, the company realizes essential and timeless branding and communication design by production and framework design.
https://rabbitinc.info/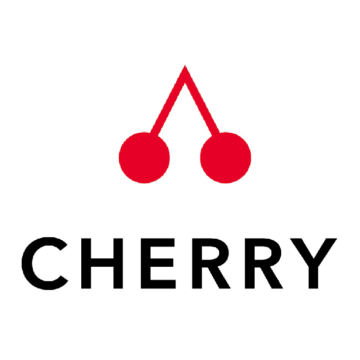 Grow connections, not just expressions. The company realizes optimal connections between brands and the world through ideas from borderless thinking and frameworks.
https://chrry.jp/

A startup with a mission in creating new businesses in a global market through its zero-to-one support with innovative industrial design and technology.
https://final-aim.com/
Supporter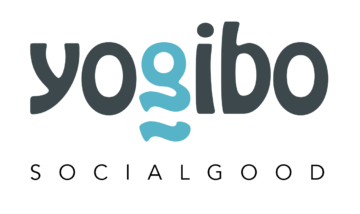 Project RePLAMO is open to welcome new supporters and sponsors. For more information on the product and project, please contact below.
replamo@greenbird.jp
Contact Information
Specified Nonprofit Corporation, Green Bird
Tel: +81-3-5469-5318
Mail: replamo@greenbird.jp
---
About Final Aim
Company Name: Final Aim, Inc.
Location: Bunkyo-ku, Tokyo, Japan
Founders: Masafumi Asakura, Chief Executive Officer / Yasuhide Yokoi, Chief Design Officer
Business Description: Zero-to-one support with design and technology
Website: https://final-aim.com
Contact: contact@final-aim.com