Substantiating by Web3 Technologies the Value of Design & Serial 3D Printing – Final Aim's Platform Use Case in Productions and Sales
2022.02.01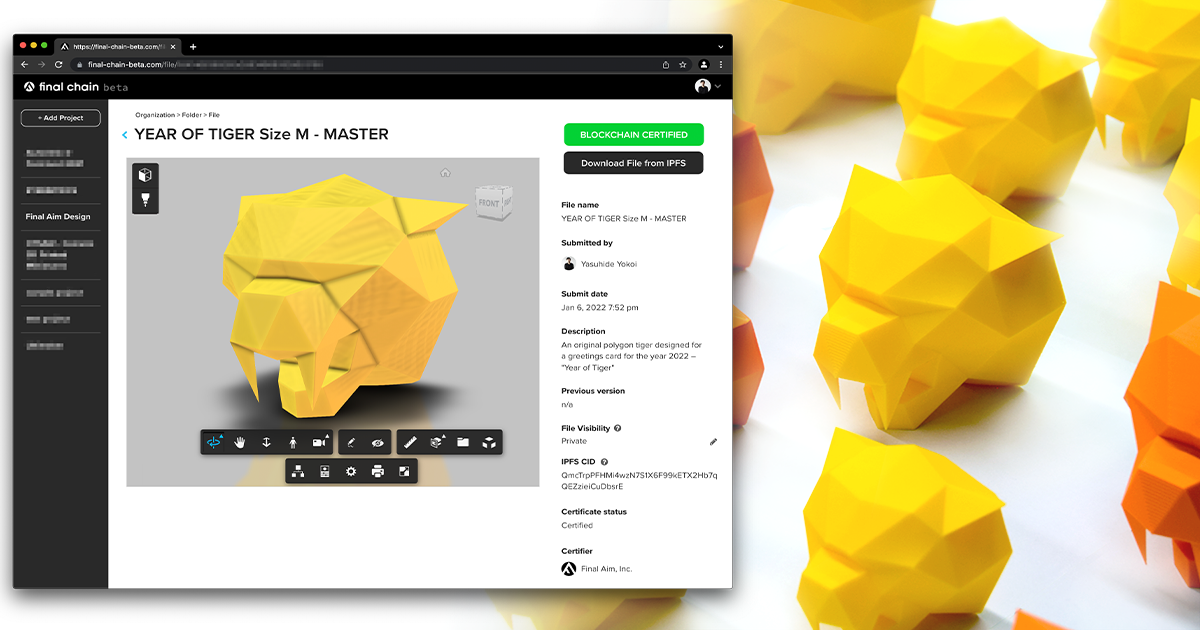 Tokyo, Japan, February 1st, 2021 – Final Aim, Inc. (Bunkyo-ku, Tokyo, CEO Masafumi Asakura, and CDO Yasuhide Yokoi) announced that the company utilized its web3 platform "Final Chain" in productions and sales to substantiate the value of design and products. Specifically, the platform protected the authenticity of the figurine design created by the Final Aim designer and the originality of each product manufactured in serial 3D printing.
Designing with 3D CAD software, sharing final design files via the cloud, serial 3D printing, and distributing products have been the core of the modern industrial design. Designers at Final Aim heavily use these conventional tools and services daily. However, there remain underlying digital risks: reverse-engineering, copying, tampering, counterfeiting, and losing control of the data ownership.
To overcome these inevitable challenges, Final Aim is developing a web3 platform "Final Chain" that integrates decentralized and distributed systems like blockchain, smart contracts, and IPFS technologies.
Read more: "Final Aim Introduces Beta Platform "Final Chain" to Drive Adoption of Web3 Technologies for Design & Manufacturing" – https://final-aim.com/final-chain-beta-launch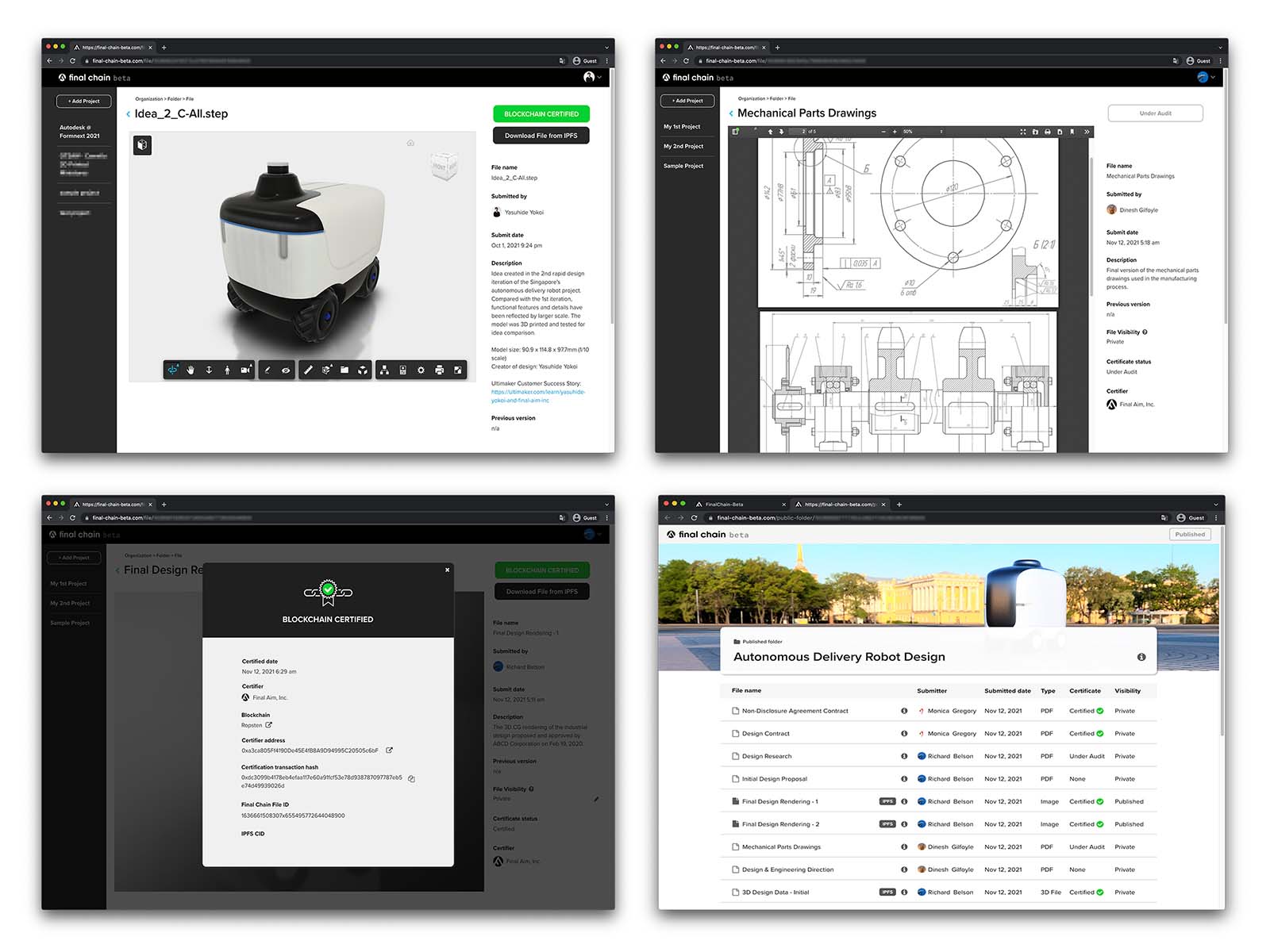 With streamlined user experience and intuitive interface, designers and manufacturers can collaborate. It targets not just design files but also intellectual property and legal contracts to build trust and authenticity
To celebrate "Year of the Tiger" – 2022's oriental zodiac animal symbol – a designer at Final Aim created an original figurine and used the Final Chain platform in design management, productions and selling to customers.
Through the comprehensive web3 platform, original master design files are stored and shared by IPFS technology. And every 3D printed design file has been certified by blockchain record to prove its originality and integrity. Furthermore, this certificate record is 3D printed physically on every model.
As a result, this becomes the proof of authenticity and uniqueness, allowing the designer to create and share without the worries of underlying risks and fulfilling the buyer's desire for possession.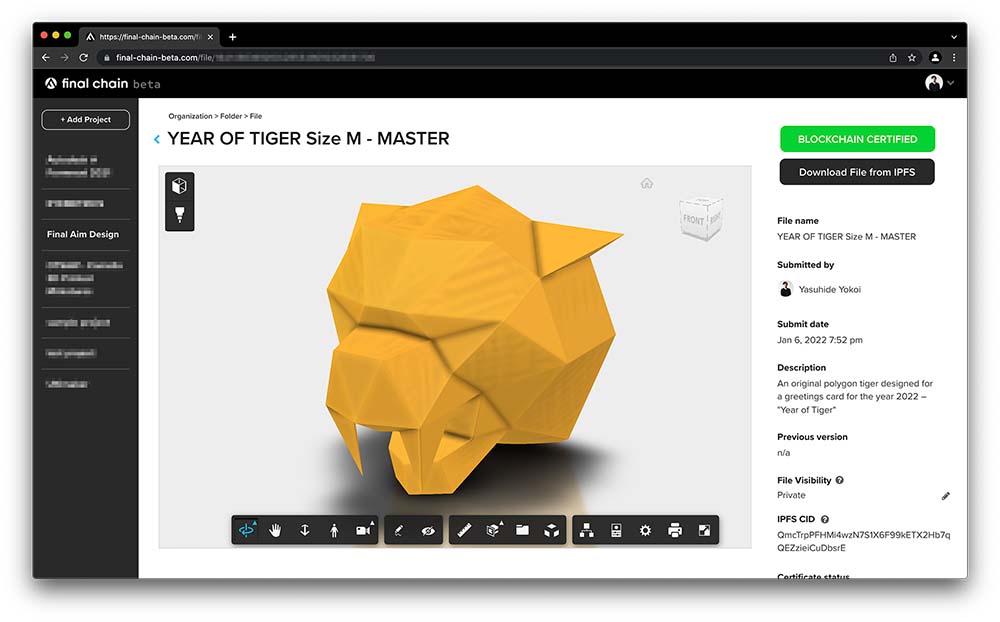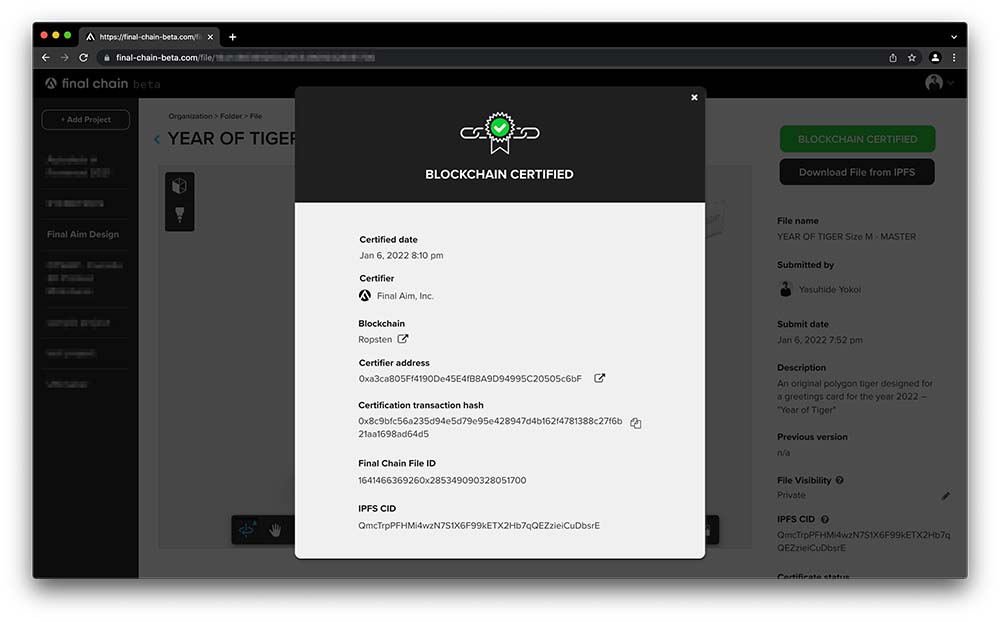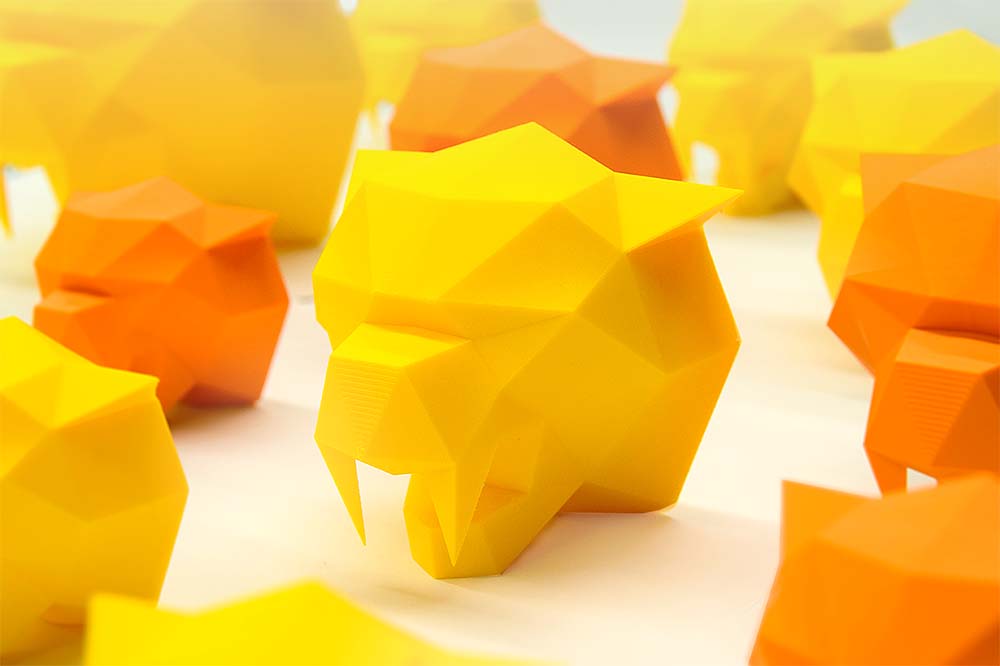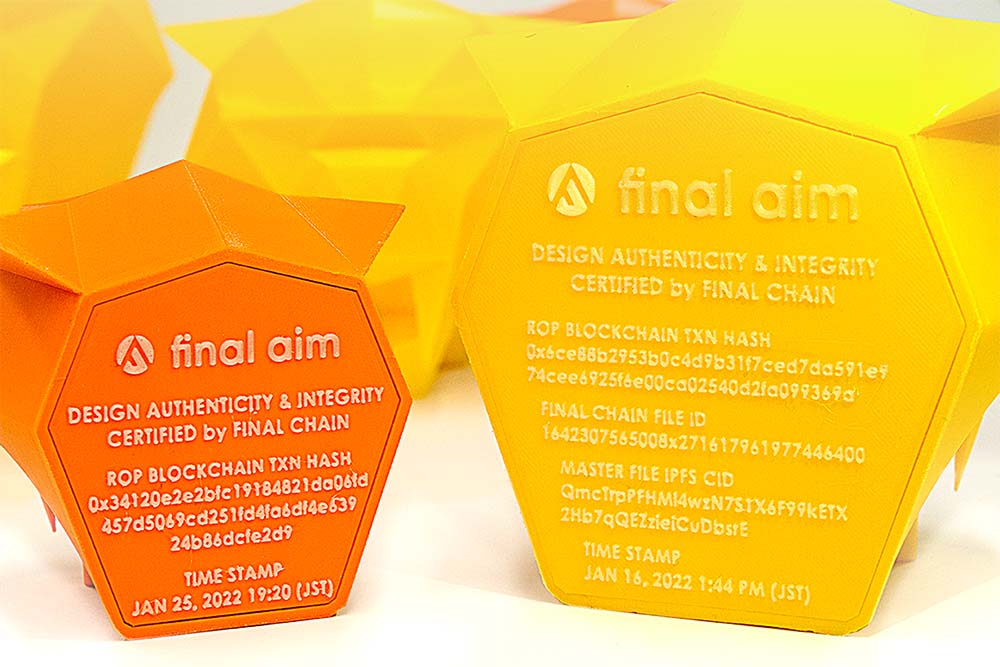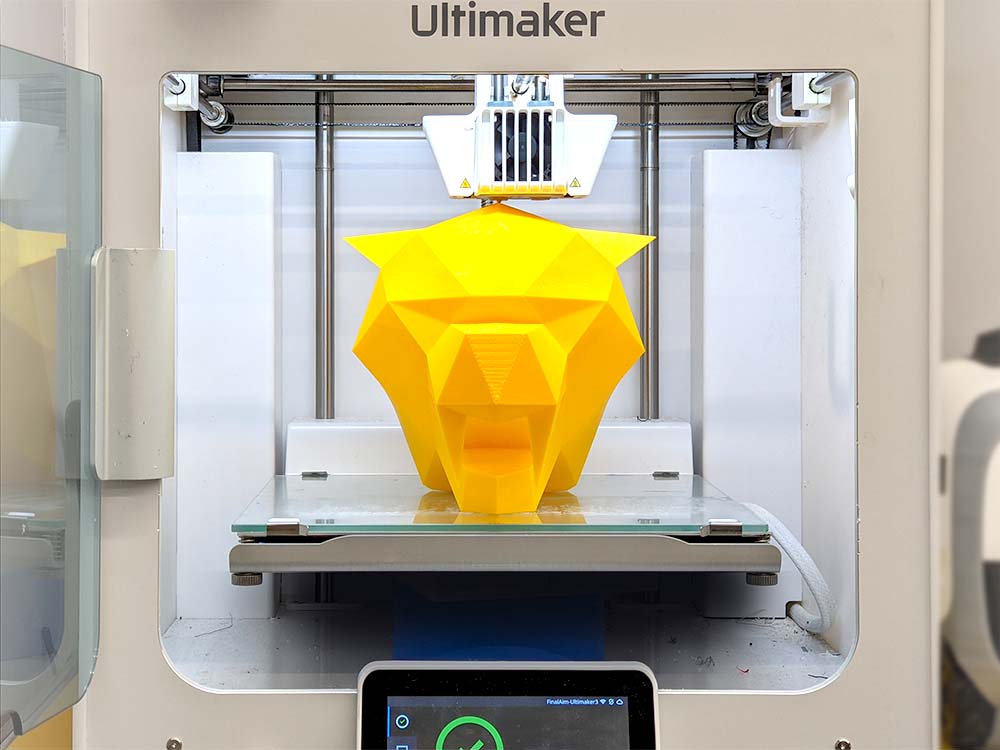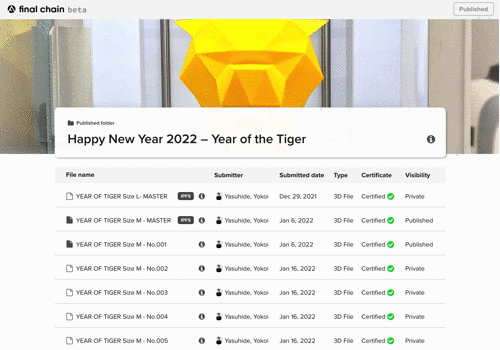 With the progress of the Final Chain platform, the company will be strengthening and expanding partnerships to co-create and realize web3 in the design and manufacturing industry.
The current platform is by private invite only; users interested in beta user participation, please contact at: contact@final-aim.com
About Final Aim
Company Name: Final Aim, Inc.
Location: Bunkyo-ku, Tokyo, Japan
Founders: Masafumi Asakura, Chief Executive Officer / Yasuhide Yokoi, Chief Design Officer
Business Description: Zero-to-one support with design and web3 technologies
Website: https://final-aim.com
Contact: contact@final-aim.com