2023.10.02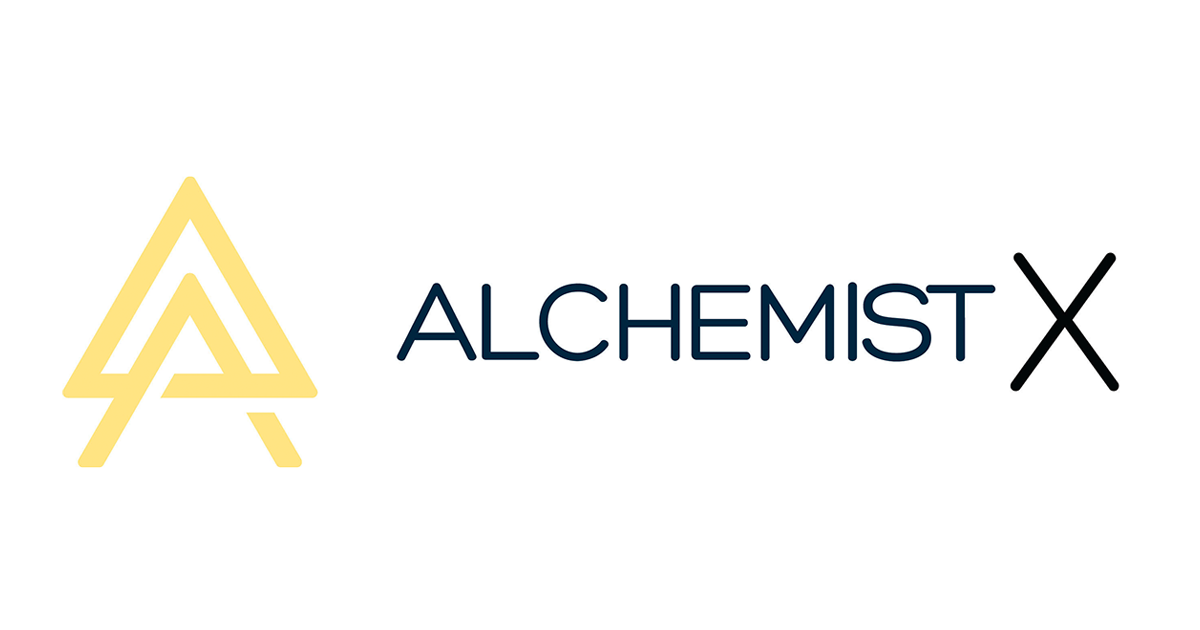 San Francisco, US, October 2nd, 2023 – Final Aim, Inc., the leading smart contracts platform for post-signing contract management in design and manufacturing, is proud to announce the company has been accepted into "AlchemistX," operated by Alchemist Accelerator, one of the world-renowned Silicon Valley startup accelerators dedicated to enterprise ventures.
In this program, the company has been selected for the Enterprise Business (B2B) Course in the Global Startup Acceleration Program run by the Japan External Trade Organization (JETRO), together with the Cabinet Office, and the Ministry of Economy, Trade and Industry (METI) of Japan.
Final Aim will leverage AlchemistX's strategic connections and world-class know-how within the intensive program, especially its structured path to sales and fundraising for startups monetizing from US enterprises.
About AlchemistX
Alchemist Accelerator aids in developing early-stage technology startups that monetize from enterprises.
Top-tier funds like Andreessen Horowitz, Sequoia Capital, Accel, Greylock Partners, Founders Fund, and Bain Capital Ventures have backed the graduated startups.
AlchemistX, Alchemist's extension program, leverages the core Alchemist Accelerator curriculum and network to startup ecosystems and innovation hubs worldwide.
Alchemist's original methods provide a unique acceleration such as:
– Key Pathways
Methodologies and structure have resulted in a market-leading founder success rate, as evidenced by our high follow-on-funding rates.
– Strategic Connections
The accelerator holds mentors and coaches who are industry experts with extensive experience as operators, entrepreneurs, and investors across diverse sectors. They will provide startups with valuable insights into every industry and help companies navigate the challenges in the US market.
– World-Class Network
The Vault, specifically curated by Alchemist Accelerator Founders, provides invaluable program resources and opportunities. A community of 35,000+ innovators, investors, and customers, facilitated through the proprietary Alchemist Vault, will input startups' important insights into the sector and assist in overcoming any obstacles that may occur.
Alchemist website:
https://www.alchemistaccelerator.com/

About JETRO – Global Startup Acceleration Program
JETRO, together with the Cabinet Office and the Ministry of Economy, Trade and Industry (METI), supports startups to expand global business. In the program, world-class accelerators such as Alchemist, Berkeley SkyDeck, CIC, Plug and Play Japan, and Techstars will provide specialized courses by leveraging their strengths and providing individual support for Japanese startups to expand business overseas while closely working with them.
In all courses, participant companies will aim at overseas market expansion and network building. They will receive support for business plan development and promotion activities and have Demo Days geared toward international investors and visiting local ecosystems.
JETRO – Global Startup Acceleration website:
https://www.jetro.go.jp/en/startup/acceleration/

About Final Aim
Final Aim has been driving the global adoption of blockchain and smart contracts technologies in industrial design and manufacturing. In November 2021, the company announced the beta version of its blockchain platform, "Final Chain."
In April 2022, the company established its headquarters in the United States. In September of the same year, Final Aim was accepted into "Berkeley SkyDeck," a world-renowned Silicon Valley startup accelerator. In February 2023, it was also chosen as "The Most Likely to Become the Next Unicorn" within the Berkely SkyDeck program. In June 2023, the company won the "Japan-US Innovation Awards – Innovation Showcase," a co-program by the Japan Society of Northern California and the Stanford University US-Asia Technology Management Center.
Company Name: Final Aim, Inc.
Location: Headquarters – Delaware, US / Subsidiary – Tokyo, Japan
Founders: Masafumi Asakura, Chief Executive Officer / Yasuhide Yokoi, Chief Design Officer
Business Description: Drive the adoption of blockchain and smart contracts technologies for design and manufacturing.
Website: https://final-aim.com
Contact: contact@final-aim.com