2023.01.20
Joint project with the Tourism Commission of Hakuba Village and Shinto Tsushin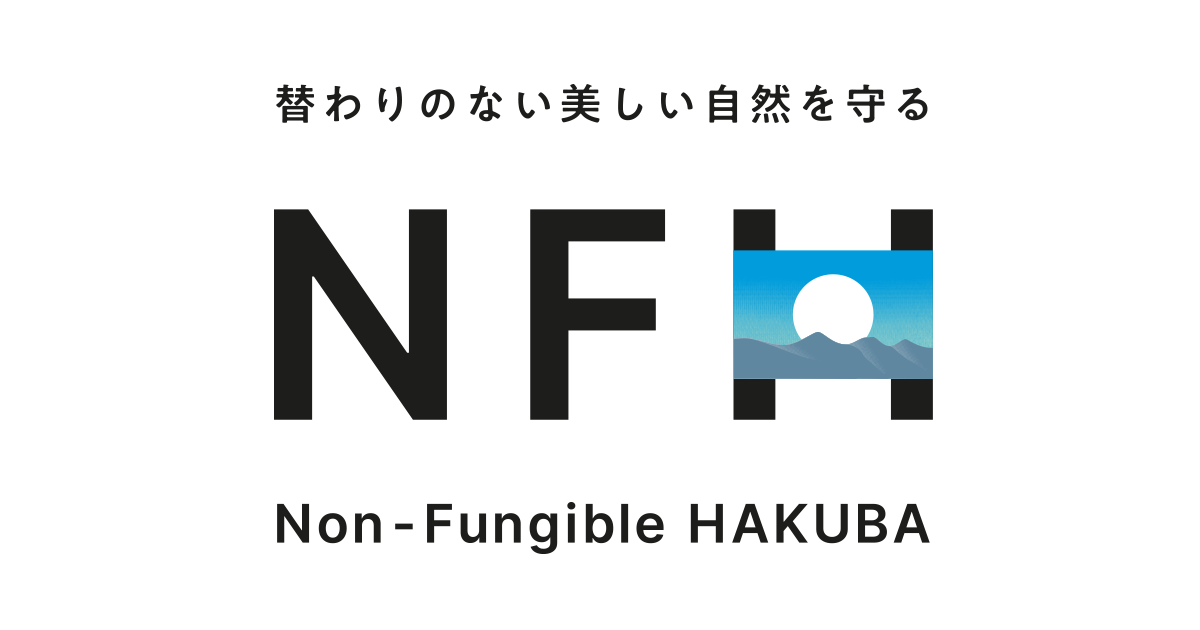 Nagano, Japan, January 20th, 2023 – Final Aim, Inc. (Delaware, US, CEO Masafumi Asakura, and CDO Yasuhide Yokoi) is proud to announce the start of proof-of-concept (POC) with the Tourism Commission of Hakuba Village (Kita-Azumi, Nagano, Representative Director, Hideki Ito) and Shinto Tsushin Co., Ltd. (Nagoya, Aichi, Chairman & Representative Director, Kikuro Tani).
Hakuba Village, located at the foot of the Northern Alps in northern Nagano Prefecture and surrounded by magnificent mountains, is a one-of-a-kind "mountain resort."
Significant numbers of people from all over the world visit the village to enjoy the Northern Alps' extraordinary nature during the winter when you can ski and snowboard in all seasons.
The village's history as one of Japan's major international mountain resorts dates back more than 100 years. Ever since the British mountaineer Walter Weston first visited Hakuba in 1894, it became a must-go for any mountain and ski lover.
The joint project aims to apply Web3 technologies such as blockchain, smart contract, and tokens to explore best practices to maximize its rich heritage, assets, and communities.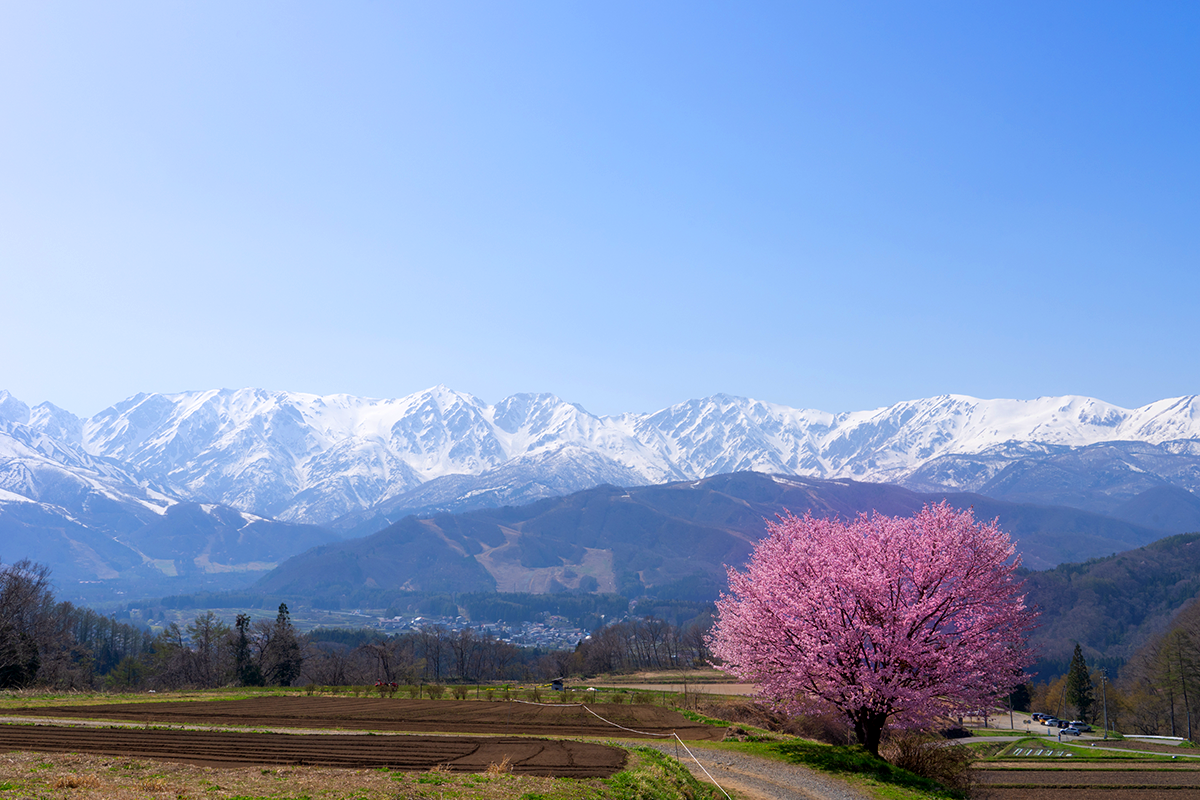 POC Overview – "Non-Fungible HAKUBA"
The goal of the POC is to collect photos of Hakuba Village during this winter season, record the photo shooting information (time, location, etc.) associated with the images to the blockchain, and publish them on a special website. Non-fungible tokens (NFT) will be issued as certificates to photo contributors.
POC Title: "Non-Fungible HAKUBA"
POC Schedule: Until mid-February 2023 (Invitation only)
Campaign site: March 2023 (URL TBA)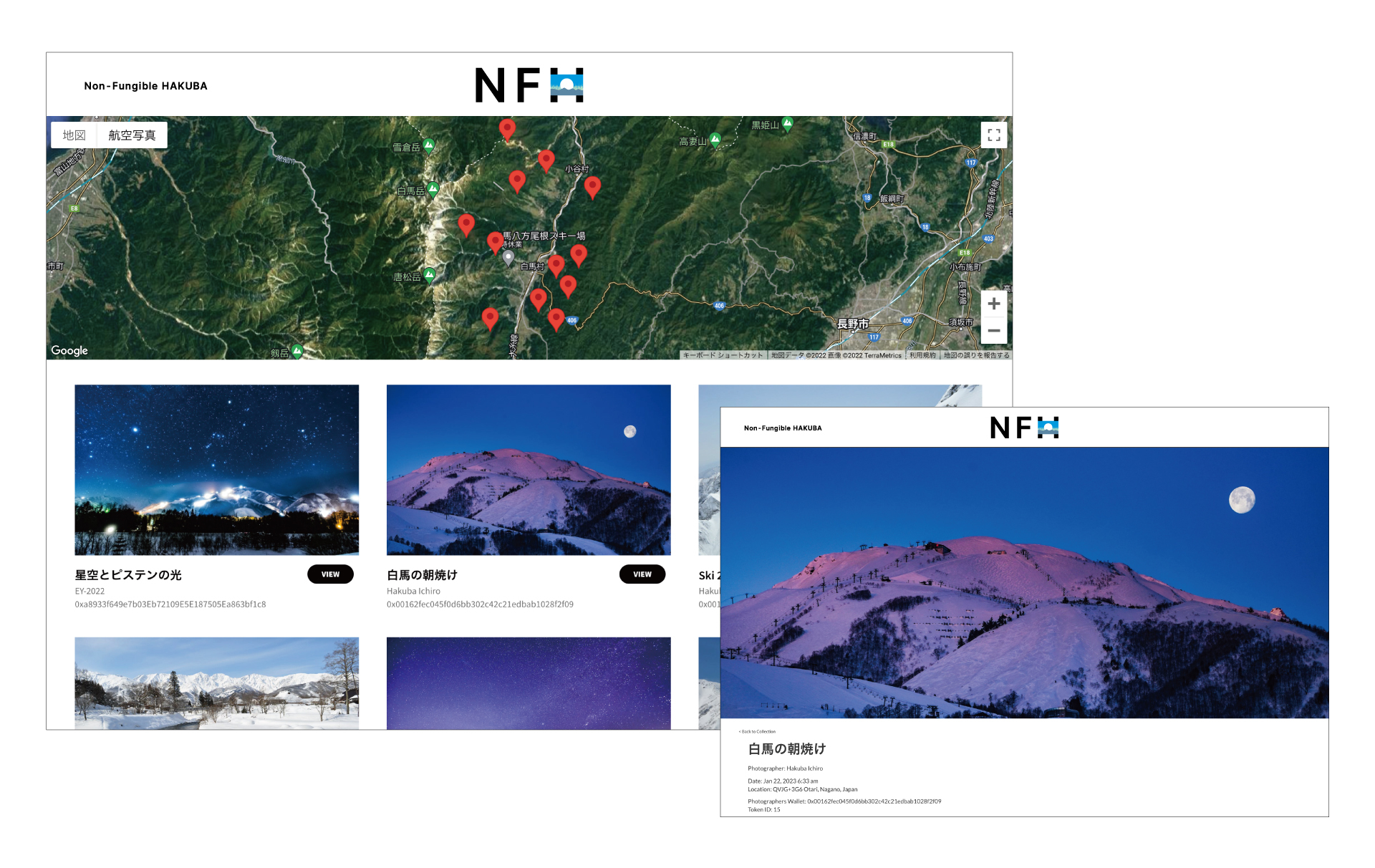 Photo archive and campaign site supported by our blockchain technologies
As a technology partner, Final Aim will conduct a technical verification on its blockchain platform "Final Chain" private beta. The technology area covers comprehensively from protocol selection, smart contract, token usability, original API development, and UI/UX design.
The POC is positioned as a first step to consider using Web3 technologies in Hakuba Village. Based on the knowledge gained through this POC, the team plans to visualize various actions in Hakuba Village, such as sightseeing and lodging experiences with low environmental impact. In the long term, the village aims to offer incentives to enjoy nature more through the level of contribution, thereby reducing the ecological impact of Hakuba Village, especially in the tourism industry.
About the Tourism Commission of Hakuba Village
The Commission aims to pool the wisdom of Hakuba Village and tourism businesses such as Hakuba mountain range lodge operators, inn operators, cableway operators, transportation companies, commerce and industry, guide associations, hot springs, finance companies, and agricultural cooperatives. It also aims to promote tourism-related initiatives and revitalize the local economy by attracting tourists and promoting international tourism while using Hakuba Village's rich natural environment.
Website: www.vill.hakuba.nagano.jp
About Shinto Tsushin and CIRCULAR DESIGN STUDIO.
CIRCULAR DESIGN STUDIO. is an in-house project team of an advertising company, Shinto Tsushin. The studio has been working to solve social issues by connecting local communities and companies under the theme of "Brightly Changing the World with the Circular Economy. Specifically, in Hakuba Village, the studio has held "GREEN WORK HAKUBA" four times and has been in charge of the project's start-up, overall production, and creative work.
Company Name: Shinto Tsushin Co., Ltd. / CIRCULAR DESIGN STUDIO.
Business Description: Support for regional revitalization and new business creation based on the circular economy
Website: https://cdstudio.jp/
About Final Aim
Company Name: Final Aim, Inc.
Location: US, Japan
Founders: Masafumi Asakura, Chief Executive Officer / Yasuhide Yokoi, Chief Design Officer
Business Description: Drive the adoption of Web3 technologies for industrial design
Website: https://final-aim.com
Contact: contact@final-aim.com