2023.04.04
Tokyo, Japan, April 4th, 2023 – Final Aim, Inc. (Delaware, US, CEO Masafumi Asakura, and CDO Yasuhide Yokoi) is proud to announce that "RePLAMO," which the company designed and launched in collaboration with Specified Nonprofit Corporation, Green Bird (Shibuya-ku, Tokyo, Representative: Keisuke Fukuda), won the "Social Products Award 2023." Furthermore, out of 70 products/services awarded, our product was selected as a "Special Jury Award."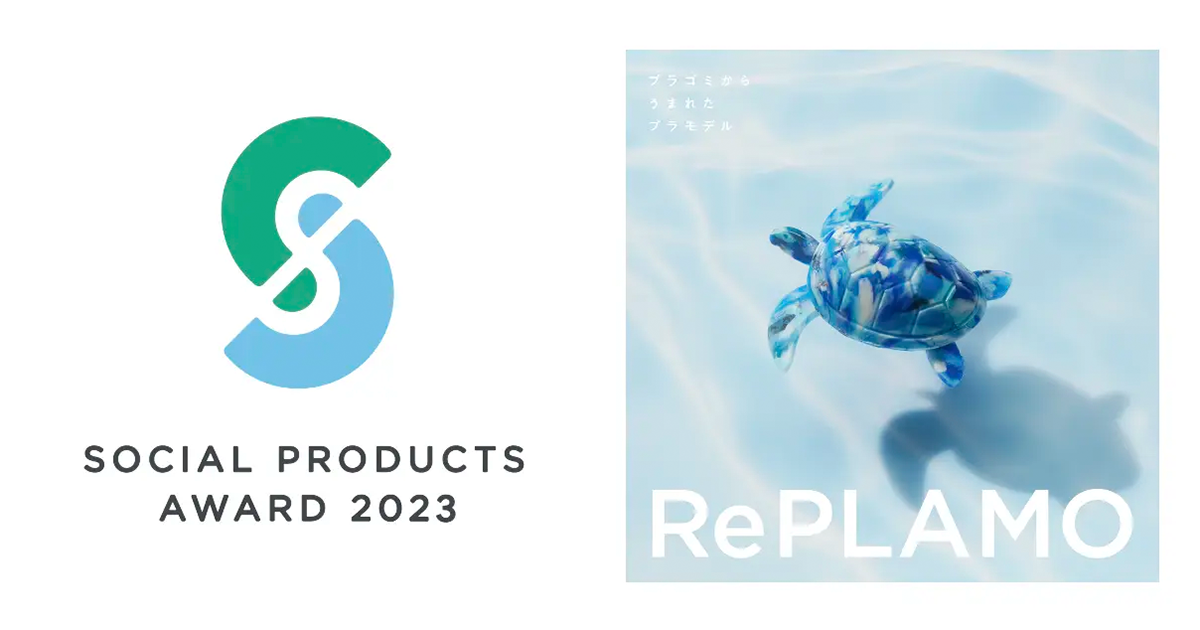 For more than 20 years since its establishment in Harajuku/Shibuya, Green Bird has organized litter collection volunteer activities under the concept, "A clean town makes for a good society." The circle of activities has widened to 80 locations in Japan and worldwide, including the US and Europe. The total number of participants per year is now up to 30,000 members, especially among college students and young professionals. The grass-roots activities over the years have gained a solid reputation and have been donated by global brands like Coca-Cola and Yogibo.
Green Bird website: https://www.greenbird.jp/
To further push forward its vision to unreached audiences, especially kids and their parents, Green Bird launched a new project, "RePLAMO," in 2021. Inspired by its strong ambition, Final Aim collaborated to provide its industrial design know-how. It turned the project vision into a reality through innovative design and process – a model kit made from plastic waste actually collected by kids.
"RePLAMO" Special website: https://replamo.jp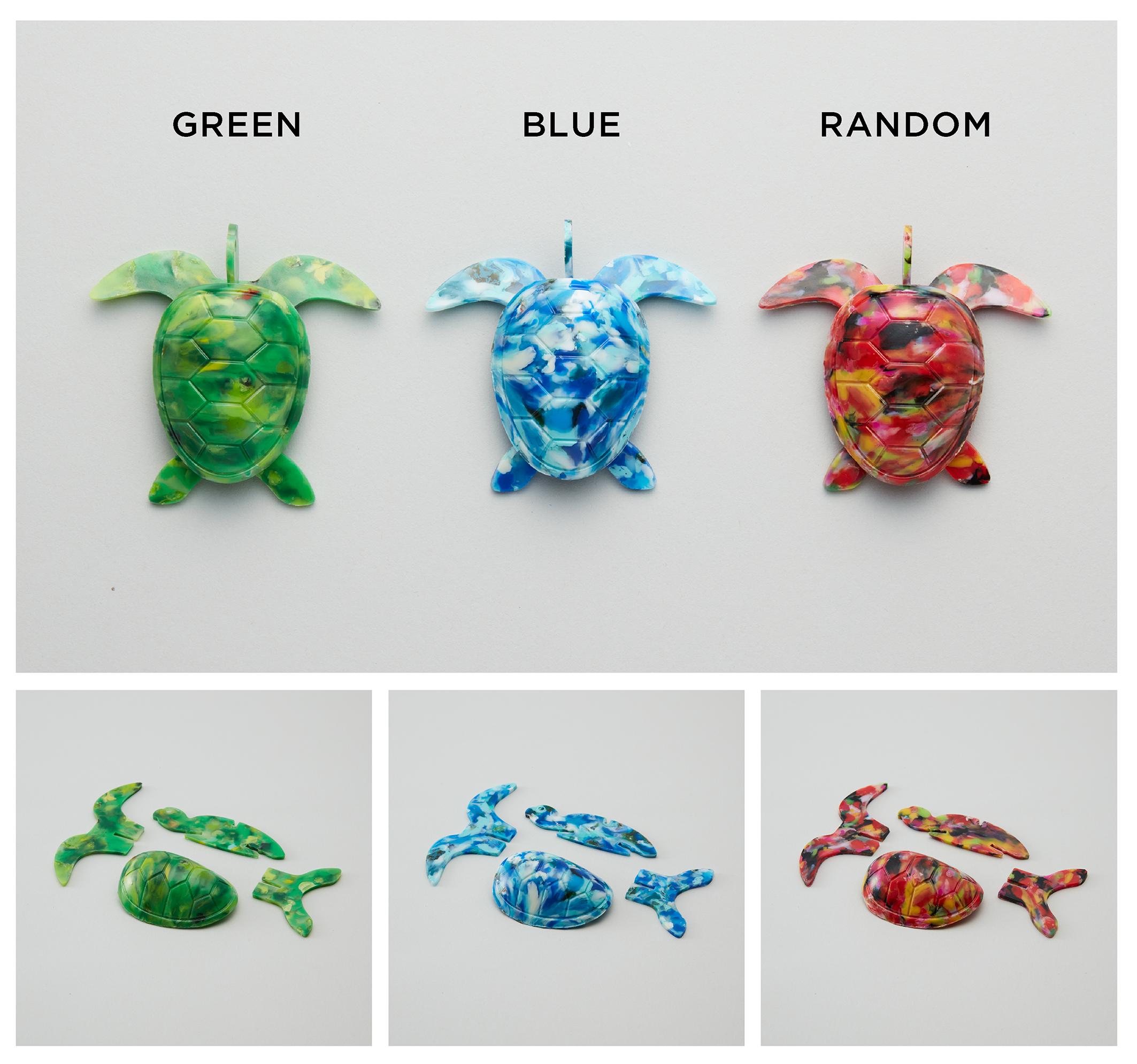 The model kit is made from collected plastic waste and can be assembled into a sea turtle.
Since the material is made from actual waste, every turtle is unique, as no single texture and pattern are the same as others.
The model is carefully crafted and manufactured through litter collection activity in cities and beaches through washing, milling, molding, and post-processing. By letting kids and parents experience the whole process and presenting them with one-and-only tangible output, the project aims to educate and enlighten the issue of environmental sustainability like no other.
Since its launch in 2021, the project and its activity have spread consistently and are well-known for being awarded the "Social Products Award 2023 – Special Jury Award."
About Social Products Award 2023
Organized by the Association for the Promotion of Social Products (ASPS), the award intends to highlight excellent "social products" that contribute to realizing a sustainable society and evaluate both social and commercial aspects of the products and services. The first award dates back to 2012; this year was its 10th anniversary.
The judging is based on the following points: "Sociality," which refers to consideration for the environment, people, and local communities; "Product/Service Value," which includes functionality, quality, usability, and design; and "Story," which consists of the development background and thoughts behind.
ASPS website: https://www.apsp.or.jp/socialproductsaward/
Comment from the jury:
New cases of manufacturing using marine plastic waste are rising around the world. In this context, commercializing a series of processes in which the trash one picked up and returned by an original form of products with a new value is groundbreaking. Involving children and their families in this activity also includes environmental education, and it will change consumer behavior.
Pop-up gallery:
Celebrating the award, the Association will hold an exhibition with details below.
Location – Ginza Mitsukoshi, 9th floor, Ginza terrace
Date – 12th to 18th, April, 2023
URL: https://cp.mistore.jp/global/en/ginza.html
"RePLAMO" Project movie
About Final Aim
Company Name: Final Aim, Inc.
Location: Headquarters, US / Subsidiary, Japan
Founders: Masafumi Asakura, Chief Executive Officer / Yasuhide Yokoi, Chief Design Officer
Business Description: Drive the adoption of Web3 technologies for design and manufacturing
Website: https://final-aim.com
Contact: contact@final-aim.com