2020.10.29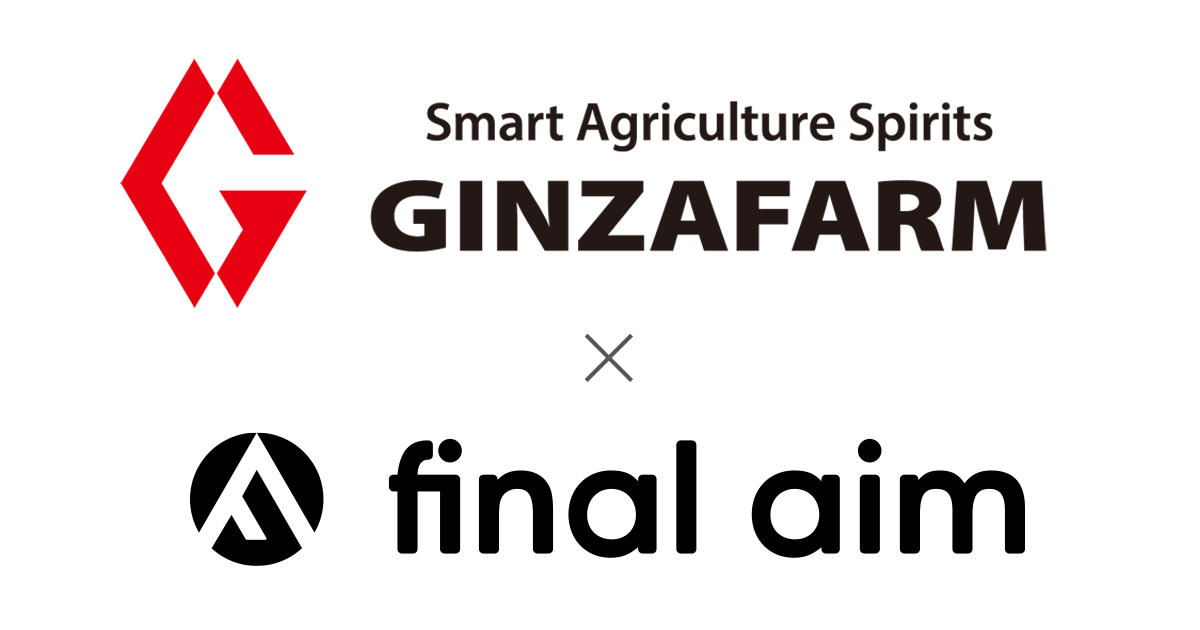 Tokyo, Japan, October 29th, 2020 – Final Aim, Inc. (Bunkyo-ku, Tokyo, CEO Masafumi Asakura, and CDO Yasuhide Yokoi), is proud to announce that the company has partnered with an agricultural EV robot startup GINZAFARM Co., Ltd. (Chuo-ku, Tokyo, CEO Kazuki Iimura). Final Aim will comprehensively support GINZAFARM's startup growth from industrial design, hardware and business development.
And as a 1st partnership project, Final Aim has collaborated by design to develop "FARBOT", a revolutionary autonomous agricultural robot mobility.
The initial design made its debut in AGRI WEEK TOKYO – Japan's largest and Asia's leading show for agricultural technologies – during October 14th-16th, 2020, attracting high public attention and strong industrial reputation.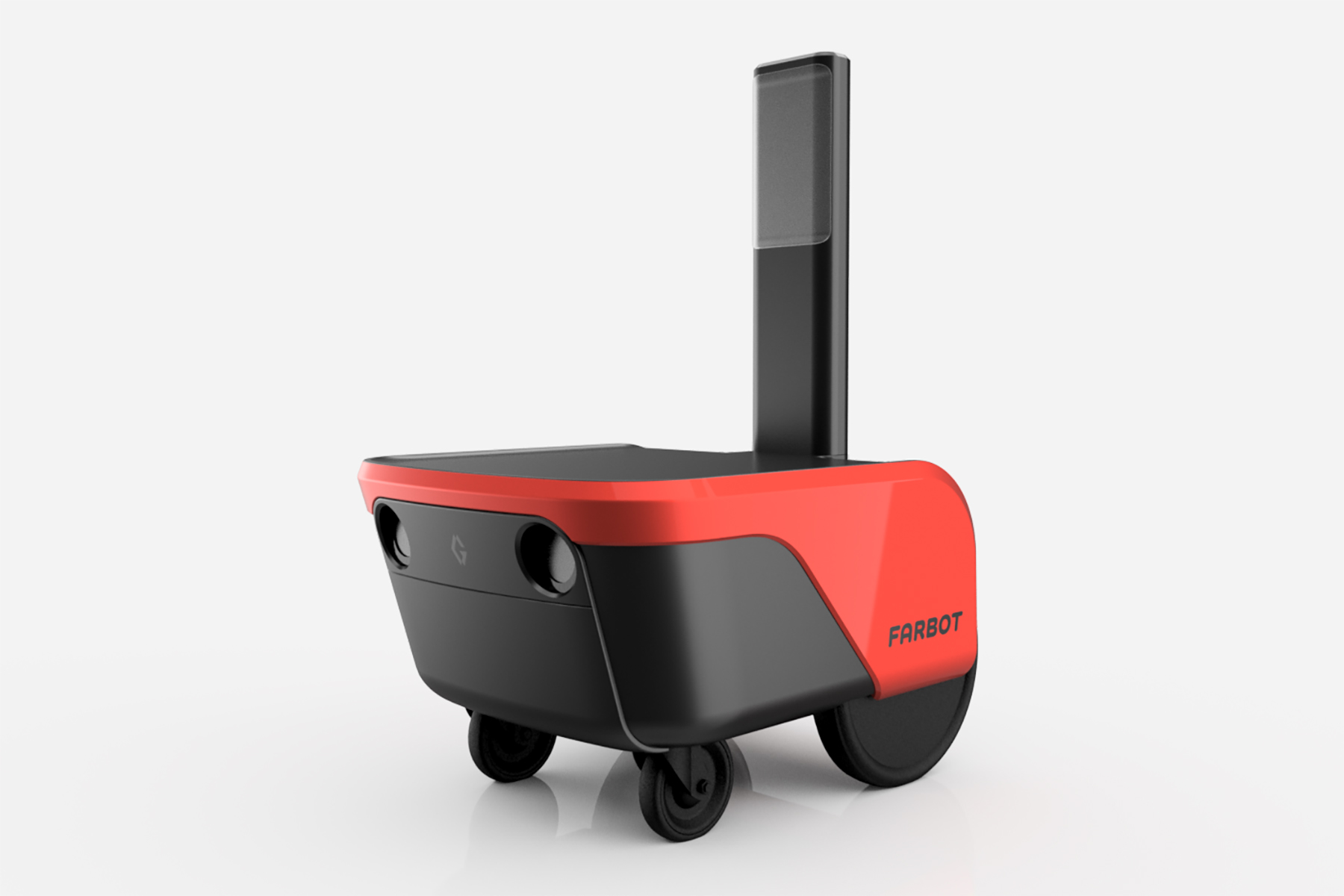 FARBOT – Autonomous agricultural robot mobility
Final Aim's mission is to support a zero-to-one step with technology for new business category creation and job opportunity generation following it.
Since the company's foundation in December 2019, our global challenge has expanded from Japan to Singapore, Indonesia, and Africa in various industries such as autonomous mobilities, robotics, and digital manufacturing, where we enable a zero-to-one for startups, new business development departments in large corporations, venture capitals, and research labs in universities.
With a vision to "Enrich the future of agriculture with SmartAgri Technology," GINZAFARM has been bringing innovation to agriculture by integrating robotics, AGV/UGV and other smart technologies.
The company has partnered with large social infrastructure organizations, such as NTT East by robot development in the local 5G network, Shikoku Electric Power by developing smart agricultural robots, and Japanese MLIT (Ministry of Land, Infrastructure, Transport, and Tourism) in smart agriculture of the smart city project.
GINZAFARM has further extended its smart agriculture and robot technology to the space industry, collaborating with JAXA (Japan Aerospace Exploration Agency) in joint research and development of achieving lunar farming.
GINZAFARM has selected Final Aim as an alliance partner from the viewpoint of design and business development with a comprehensive scope and long-term partnership.
From agriculture to the space industry, the alliance aims to strongly push GINZAFARM's growth as a startup to a global scale by blending Final Aim's proven hands-on capability of zero-to-one startup support in the hardware design and manufacturing industry.
FARBOT – 1st Partnership Robot Design Project
As an initial kick-off project with GINZAFARM, Final Aim has collaborated by design to develop a revolutionary autonomous agricultural robot mobility, "FARBOT".
The robot will support farmers not just in daily labor activities but also to sense, analyze, and visualize field data using smart technologies such as various sensors, AI computing, and autonomous driving.
Furthermore, the hardware design incorporates a mobility platform concept, enabling it to be customized to meet the diverse needs of local farmers, e.g. logistic cargo, lawnmower, and pesticide sprayer.
The exterior of the robot including various color options is designed to further enhance the concept of FARBOT.
Farming can now be more stylish and pleasurable with the visually appealing form that the new design takes, without any compromising on technology innovation and daily operability.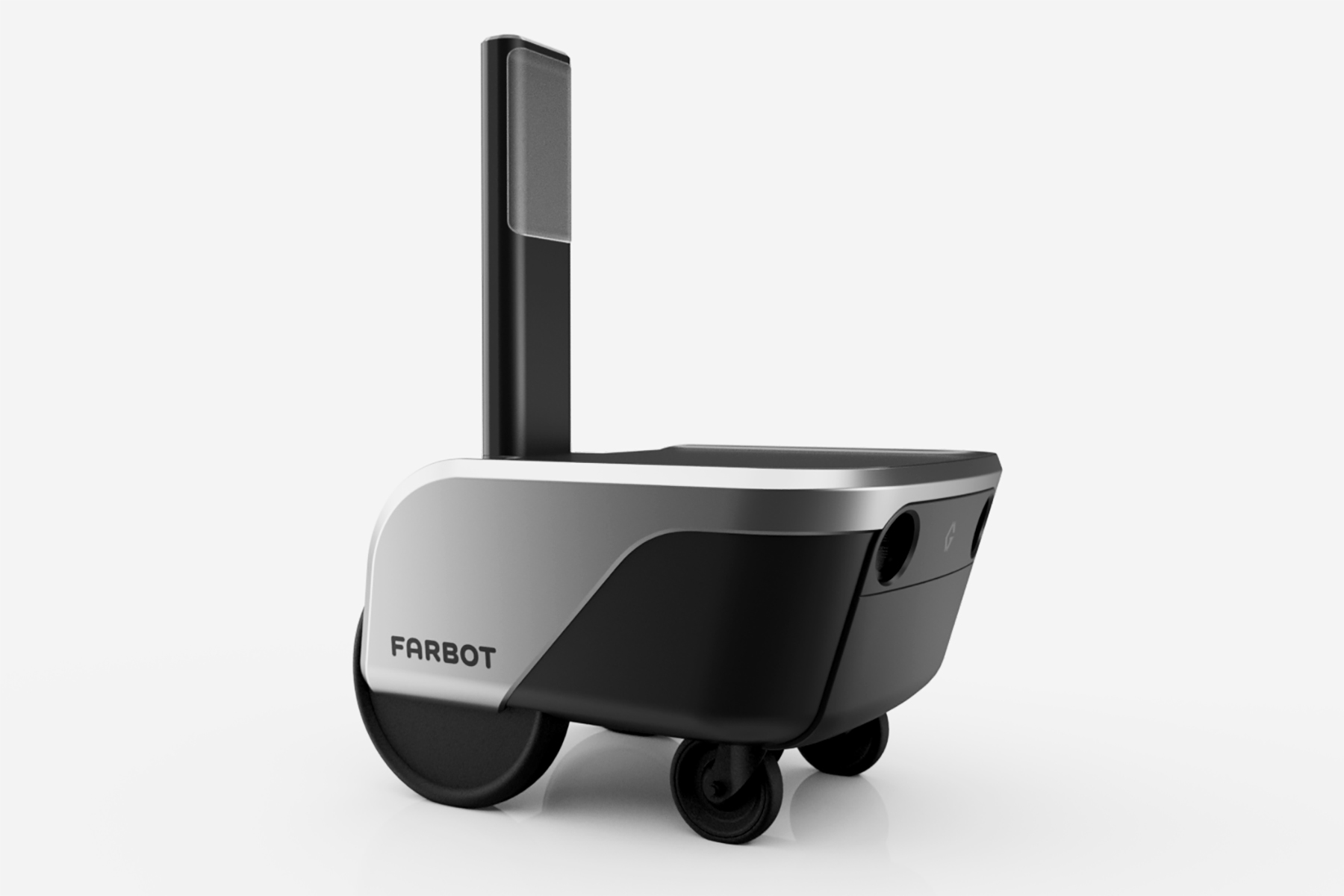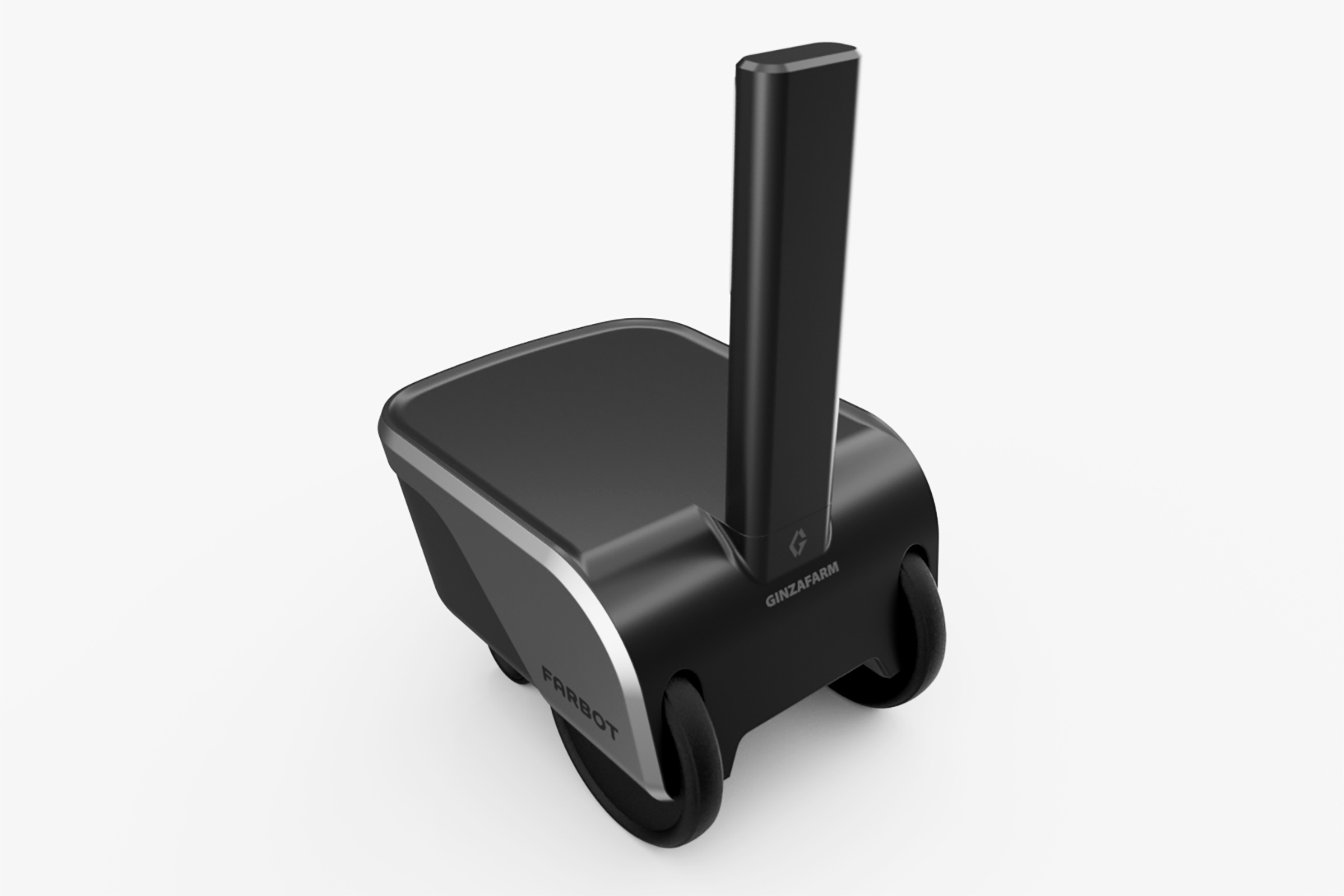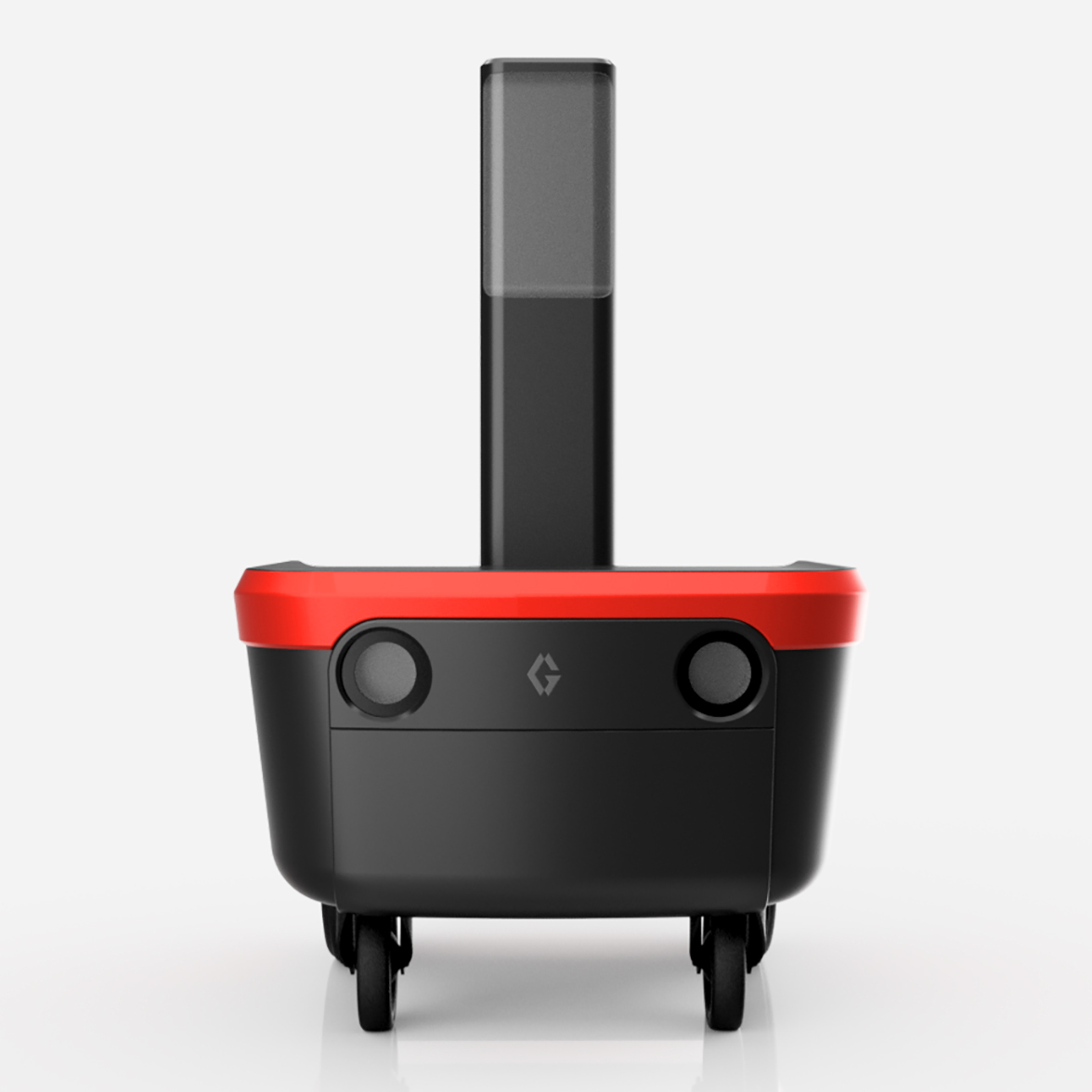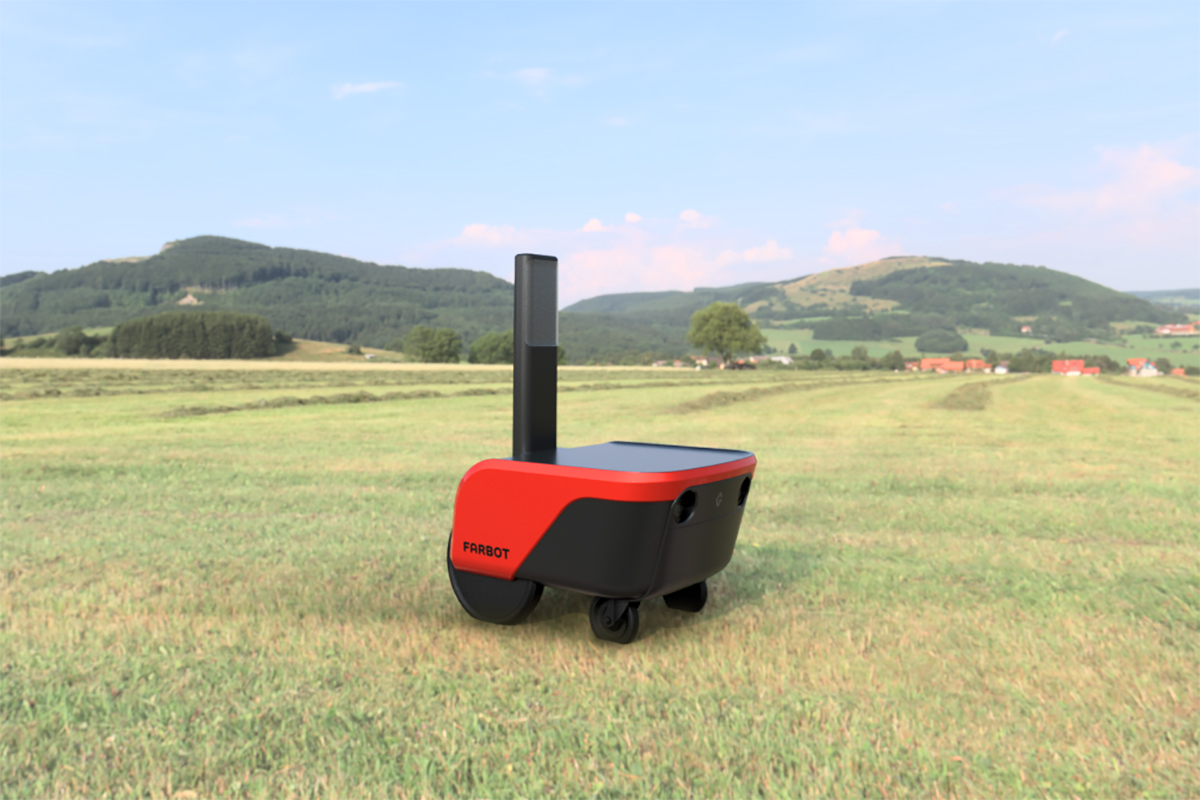 Sensing model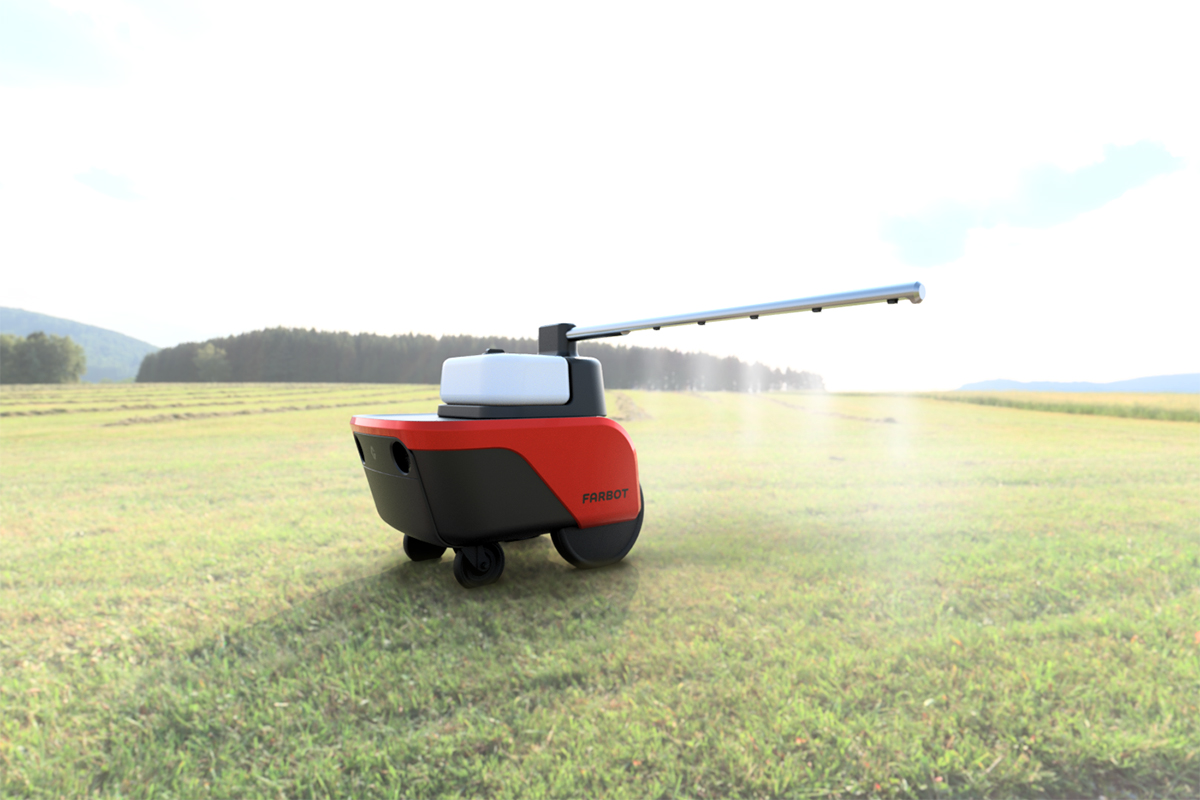 Customization – Pesticide sprayer model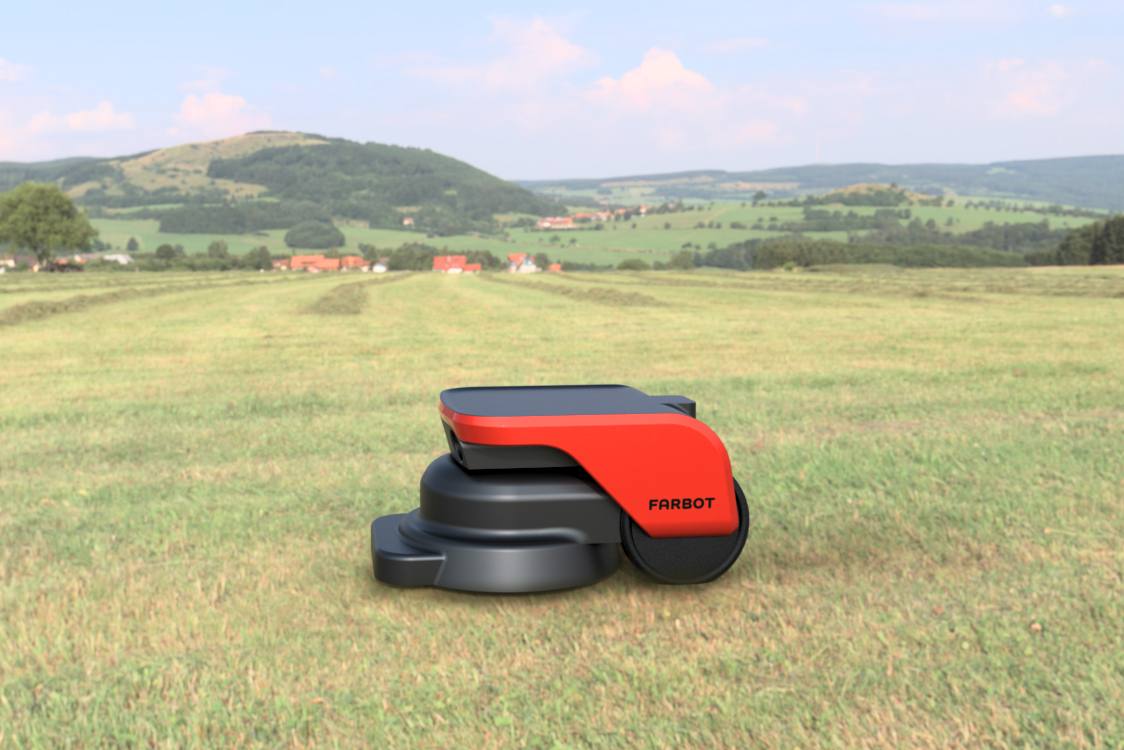 Customization – Lawnmower model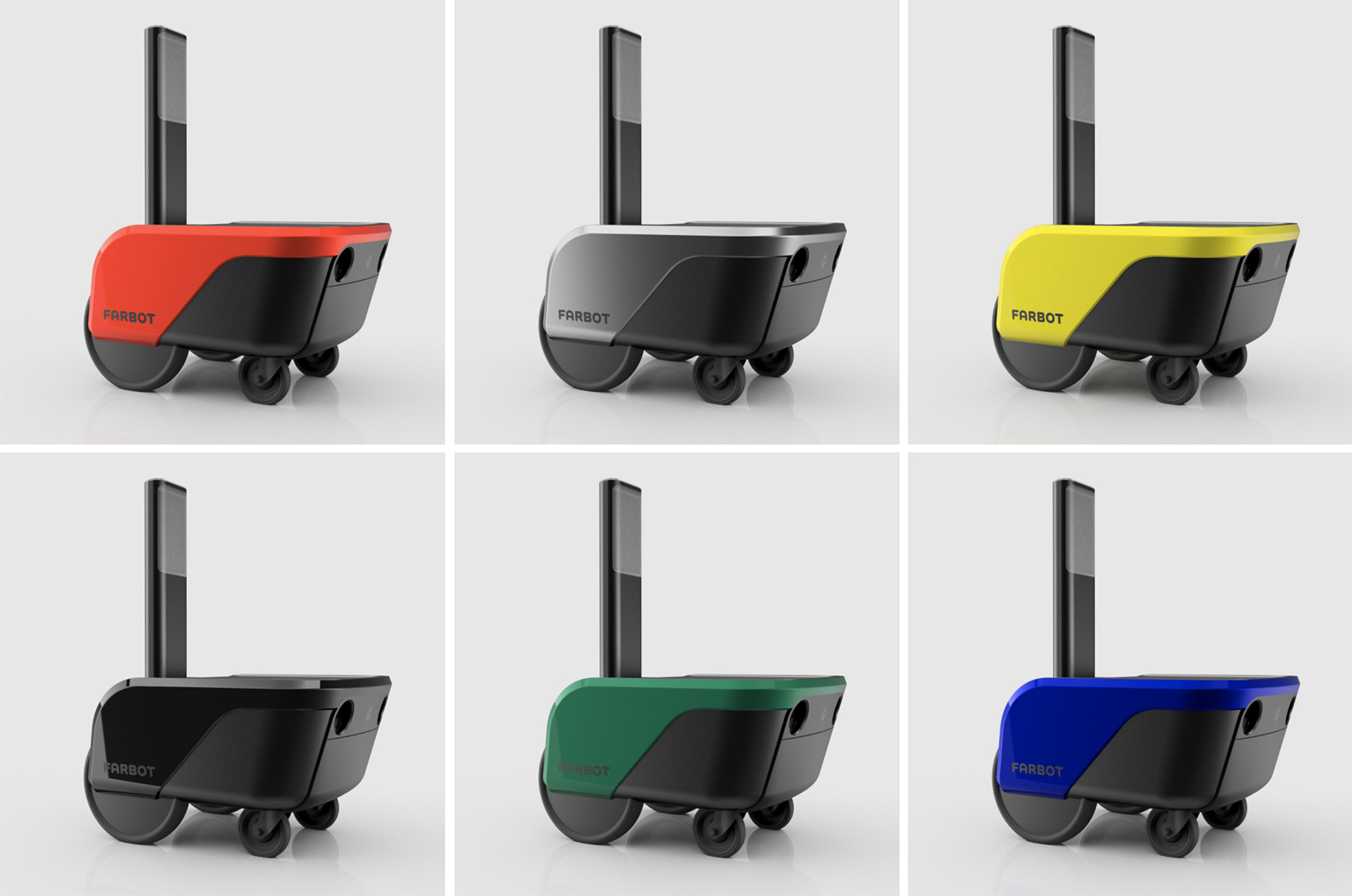 Color variation
About GINZAFARM Co., Ltd.
Company Name: GINZAFARM Co., Ltd.
Location: Chuo-ku, Tokyo, Japan
Business Description: Development and sales of EV agricultural products with robot technologies, Farmer's market (Marche) operation, Fruit and vegetable cultivation
URL: https://smart.ginzafarm.co.jp/
Representative Director: CEO Kazuki Iimura
Contact: https://smart.ginzafarm.co.jp/contact/
About Final Aim, Inc.
Company Name: Final Aim, Inc.
Location: Bunkyo-ku, Tokyo, Japan
Business Description: Zero-to-one support with design and technology
URL: https://final-aim.com
Founders: Masafumi Asakura, Chief Executive Officer / Yasuhide Yokoi, Chief Design Officer
Main Partners: OTSAW Digital (Singapore), Yasunli (Indonesia), Bionic M (Tokyo), ICMG (Tokyo, Singapore, Silicon Valley), SHORA Ventures (Rwanda)
Contact E-mail: m-asakura@final-aim.com