2021.11.18
Presenting our innovative process of design & prototyping by Autodesk's 3D design software and Ultimaker's 3D printer, and the final design ownership & authenticity is managed by our web3 beta platform, Final Chain.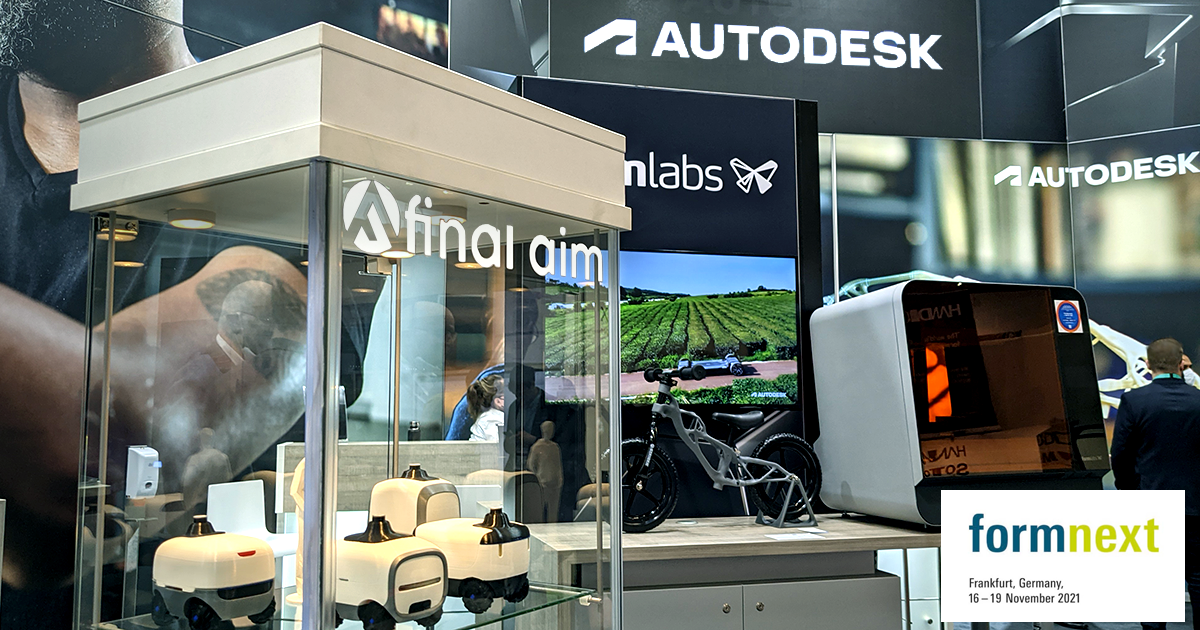 Frankfurt, Germany, November 18th, 2021 – Final Aim, Inc. (Bunkyo-ku, Tokyo, CEO Masafumi Asakura, and CDO Yasuhide Yokoi) today announced the company has collaborated with Autodesk, Inc. (HQ: San Rafael, California, United States), a global leader in 3D design, engineering and entertainment software, at "Formnext 2021" – the world's largest exhibition for additive manufacturing in Frankfurt, Germany.
Location: Messe Frankfurt, Frankfurt am Main, Germany
Date: November 16 – 19, 2021
Booth: Hall 12.0, C22 – Autodesk booth

The designers at Final Aim use Autodesk Fusion 360 and 3D printers in everyday projects such as mobilities, robots, and consumer products. All through the process from concept to production, it helps project teams to enable rapid design iterations and quickly visualize and formalize appealing industrial designs.
At the Autodesk booth, visitors will be able to see the innovative process of the initial design and prototyping phase in one of our latest projects – an autonomous delivery robot in Singapore.
For reference, from the prototyping aspect, the process can also be read online in the Customer Success Story by Ultimaker, a Netherland-based global leader in the professional 3D printing industry:
https://ultimaker.com/learn/yasuhide-yokoi-and-final-aim-inc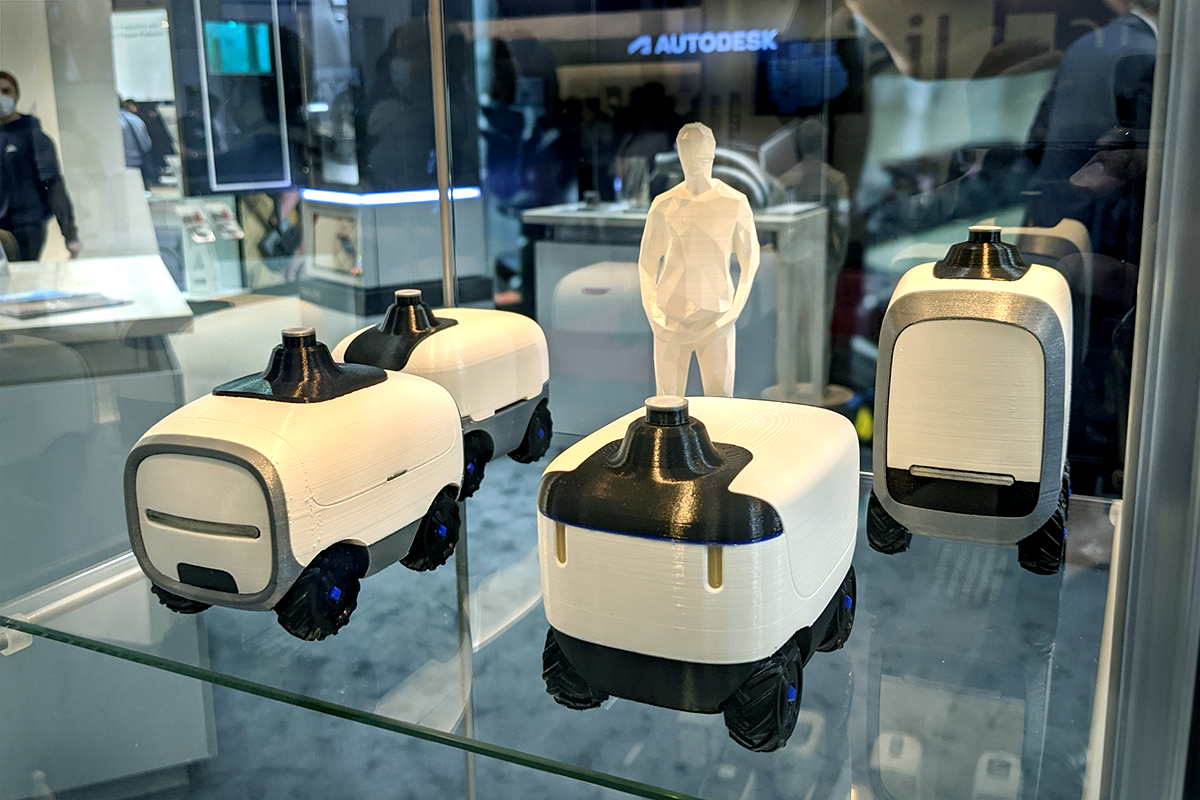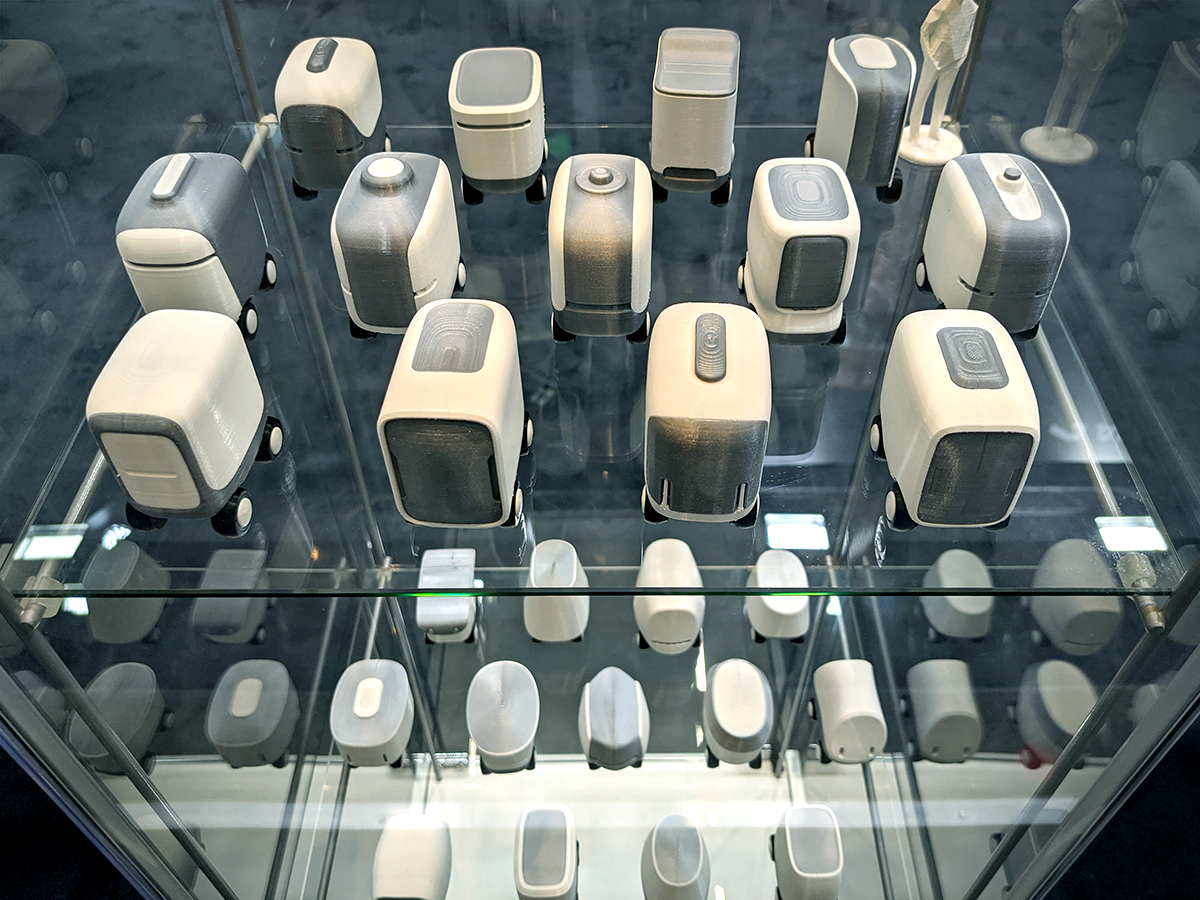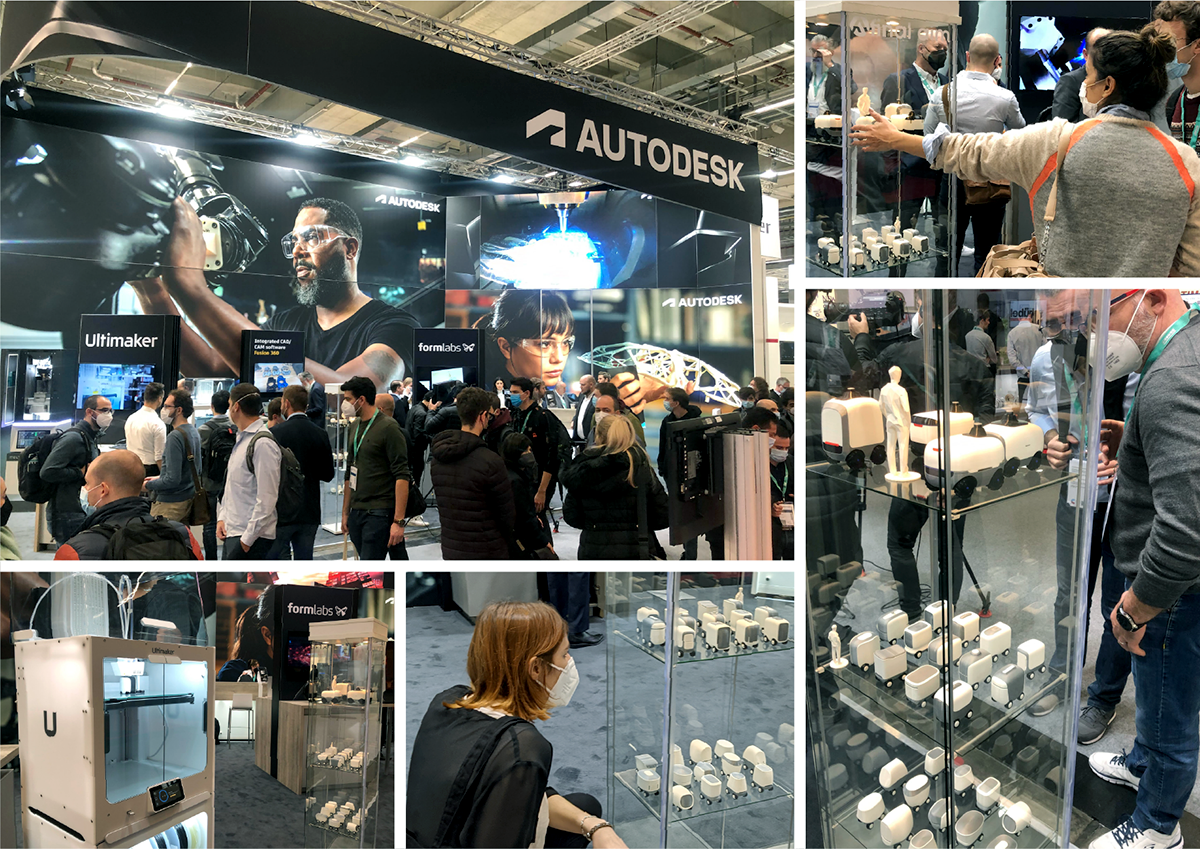 Innovative design process of an autonomous delivery robot by Autodesk Fusion 360 and Ultimaker S3 has caught great attention
---
Ownership & authenticity of essential project files such as 3D design data are managed by "Final Chain" – Beta platform by Final Aim to drive adoption of web3 technologies for design & manufacturing.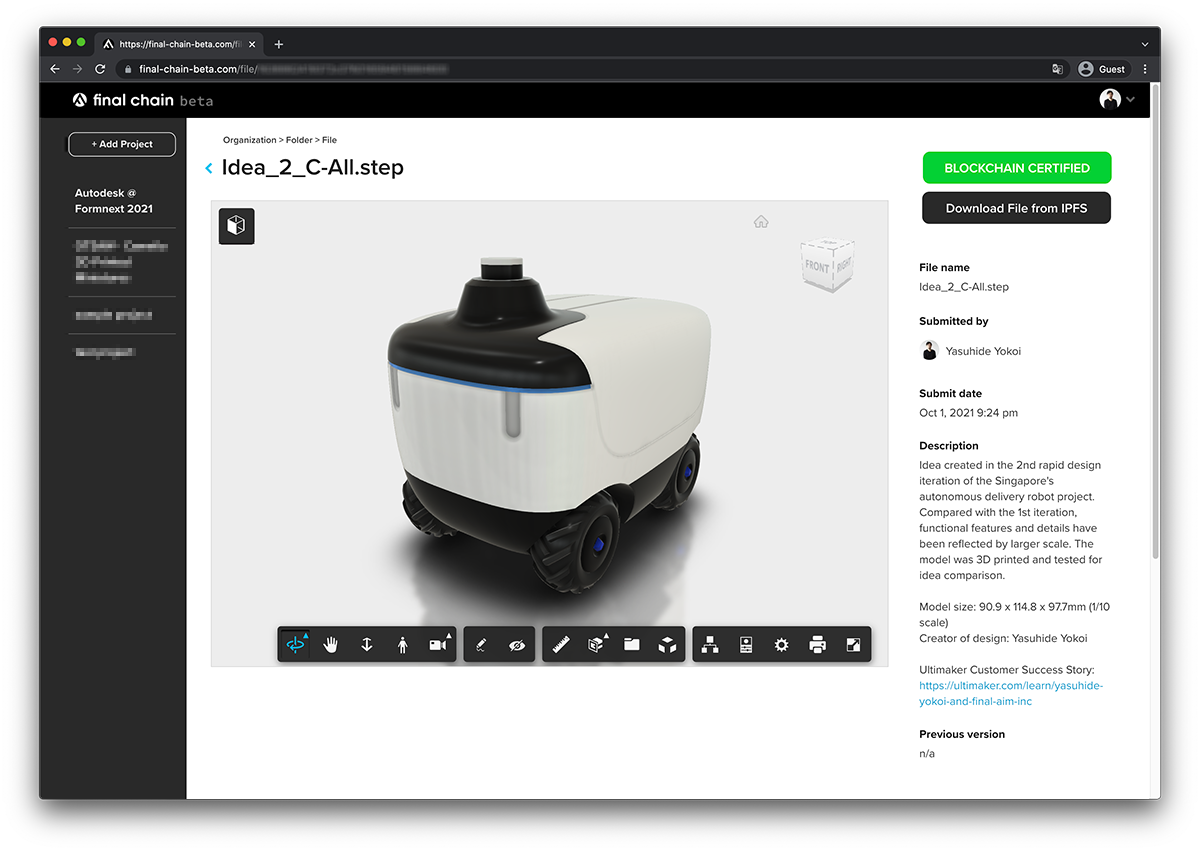 Our beta platform Final Chain aims to drive the adoption of web3 technologies for designers and manufacturers who need decentralized and distributed systems like blockchain, smart contracts, and IPFS technologies to achieve full ownership and authenticity of designs and manufactured products.
The 3D design data of the 3D printed models displayed at the Autodesk booth are all managed on this beta platform. Thanks to decentralized and distributed features, the designer can achieve and maintain product design ownership and authenticity in a more resilient, efficient, and secure way.
Read the full story of the beta platform here:
https://final-aim.com/final-chain-beta-launch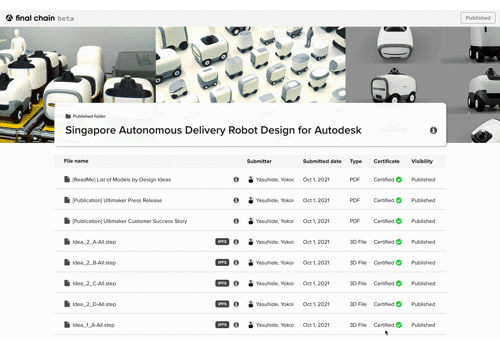 Streamlined user experience such as IPFS file management,
3D previews and blockchain certification
The beta platform launch is by private invite only; users interested in beta user participation, please contact at: contact@final-aim.com
About Final Aim
Company Name: Final Aim, Inc.
Location: Bunkyo-ku, Tokyo, Japan
Founders: Masafumi Asakura, Chief Executive Officer / Yasuhide Yokoi, Chief Design Officer
Business Description: Zero-to-one support with design and technology
Website: https://final-aim.com
Contact: contact@final-aim.com