Final Aim Accepted into Winter/Spring 2023 Batch Accelerator Program in "Plug and Play Japan" – Tokyo, Japan
2023.01.06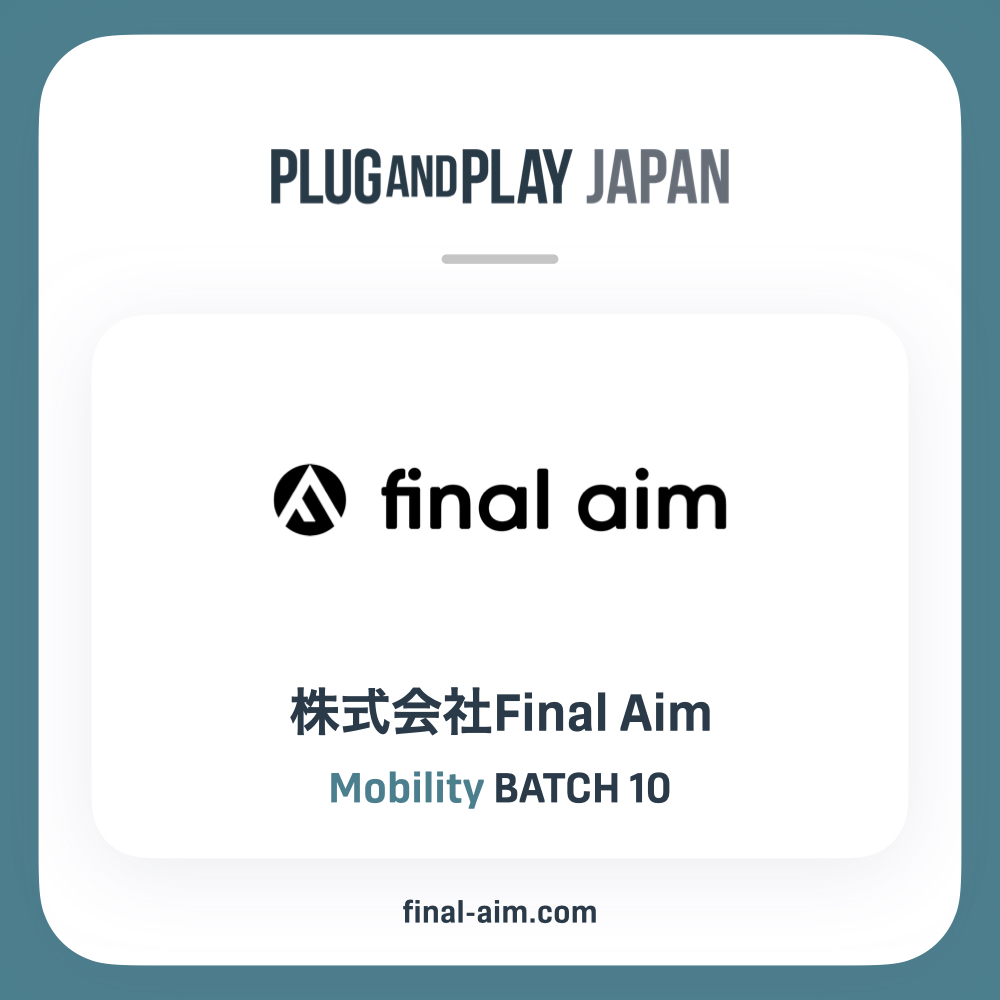 Tokyo, Japan, January 6th, 2022 – Final Aim, Inc. (Delaware, US, CEO Masafumi Asakura, and CDO Yasuhide Yokoi) is proud to announce that the company has been accepted into the Winter/Spring 2023 Batch Mobility accelerator program in Plug and Play Japan KK (Shibuya-ku, Tokyo, Representative: Phillip Vincent). Through the program, the company will leverage the opportunity to collaborate with various major corporations.
Final Aim has been driving the adoption of Web3 technologies, such as blockchain and smart contract, globally in the industrial design and manufacturing industries. In November 2021, the company released its Web3 platform "Final Chain" private beta, the industry-first solution with decentralized and distributed technologies such as blockchain, smart contract, digital tokens, and IPFS. And in April 2022, the company established a corporation as its headquarters in the United States. Furthermore, in September 2022, the company was accepted into Berkeley SkyDeck, a world-renowned Silicon Valley startup accelerator.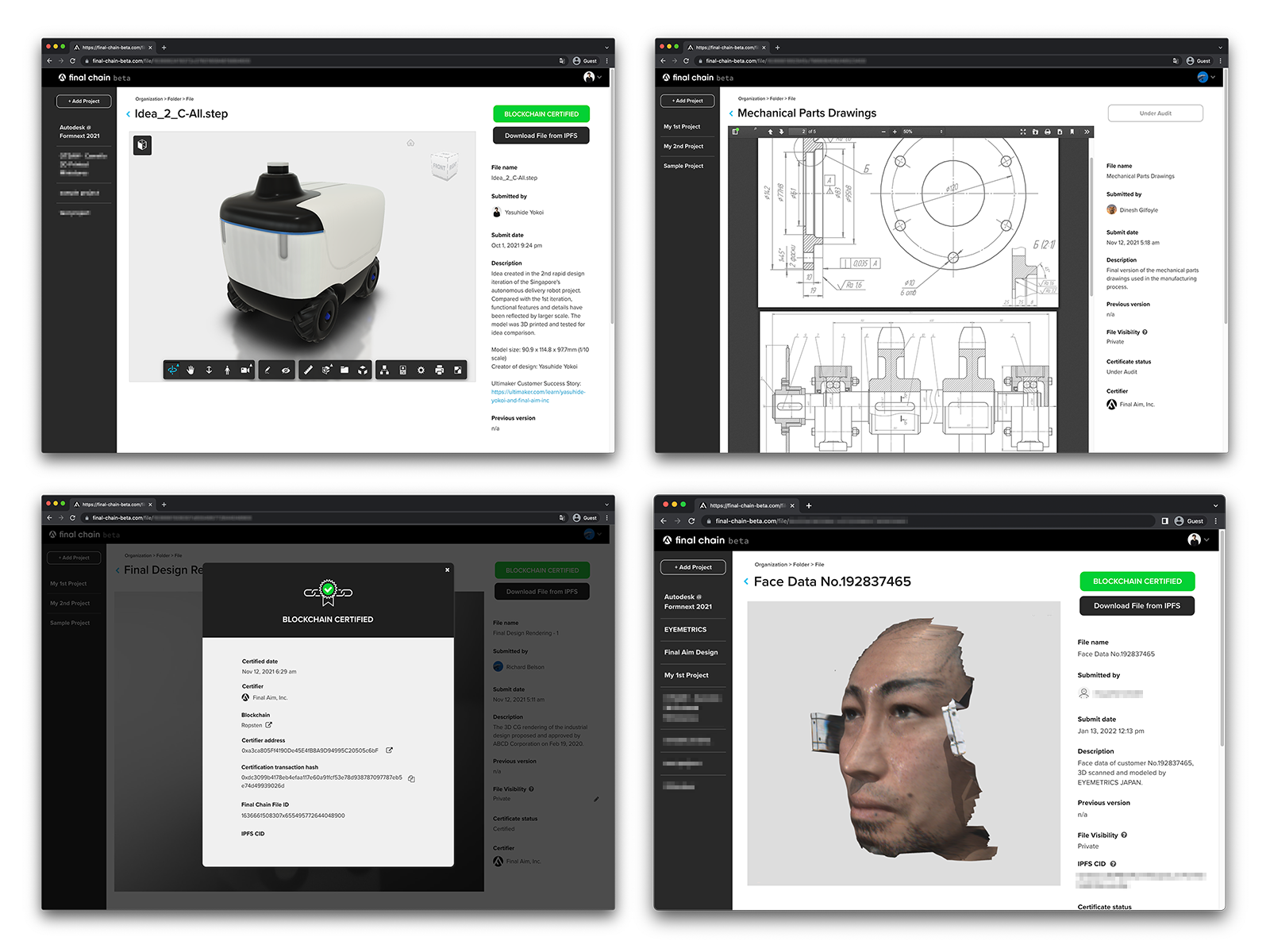 About "Plug and Play Japan" and The Accelerator Program

Plug and Play Japan is the world's leading accelerator/venture capital. It is a global innovation platform headquartered in Silicon Valley; 45+ leading companies of each sector participate in the programs as official corporate partners. Its major expertise is "supporting corporate partners creating innovation," "cross-industrial accelerator programs," and "startup investment," making the best use of our extensive global network. Plug and Play Japan supports the co-creation and collaboration between Japanese/international startups with innovative technology/ideas and industry-leading corporations, enabling them to generate innovation.
The accelerator programs provided by Plug and Play Japan accelerate innovation by connecting its corporate partners with Japanese and international startups. Through these programs, corporate partners can connect with participating startups with technologies and services that could accelerate their innovation activities. Startups have the opportunity to collaborate with a wide range of major corporations. Summit (so-called Demo Day) is the final step of the accelerator program, where startups give pitches outlining their results from the program. It's an excellent opportunity to get the latest updates on innovative technologies, meets cutting-edge startups, and develop new business partnerships.
Through the accelerator program by Plug and Play Japan, Final Aim will further expand its business and technology to the industrial design and manufacturing industries by gaining know-how and networking opportunities with target enterprises.
Plug and Play Japan Overview
Company Name: Plug and Play Japan KK
Founded: 2017/7/14
Address: Shibuya Center Place 3F 1-16-3, Dogenzaka, Shibuya, Tokyo, Japan
Representative: Phillip Vicent
Website: http://japan.plugandplaytechcenter.com/
About Final Aim
Company Name: Final Aim, Inc.
Location: US, Japan
Founders: Masafumi Asakura, Chief Executive Officer / Yasuhide Yokoi, Chief Design Officer
Business Description: Drive the adoption of Web3 technologies for industrial design
Website: https://final-aim.com
Contact: contact@final-aim.com