Singapore's First Autonomous Delivery Robot in Use – The Making of Design with OTSAW
2021.03.24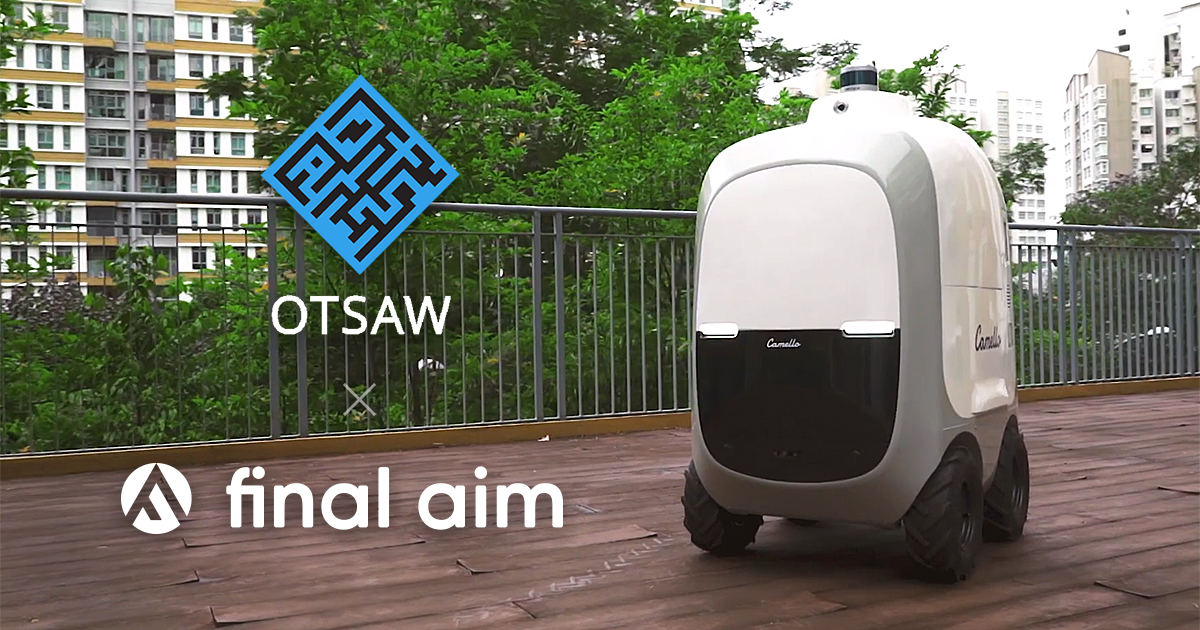 Singapore, March 24th, 2021 – Final Aim is proud to announce that our design supporting startup OTSAW has officially launched Singapore's first-ever autonomous last-mile delivery robot in use, "Camello." In collaboration with large industrial businesses such as NTUC FairPrice and DHL, the robot will be in service in Singapore to provide on-demand parcel and grocery delivery. On 11th February 2021, grand launch event was held, in grace by Pasir Ris – Punggol GRC MP Yeo Wan Ling and Dr Janil Puthucheary, Senior Minister of State, Ministry of Communications and Information, Ministry of Health Government Whip, and vice-chairman of Pasir Ris-Punggol Town.
The robot design provided by Final Aim to OTSAW challenges inefficiency issues that Singapore faces in the last-mile of the logistic chain, which accounts for a large proportion of shipment cost and complexity of operations. With many design features such as compact dimensions that are perfectly optimized to the Singapore urban environment, easy-to-use cargo space, and user-friendly interface & sleek styling, the robot is expected to build an ecosystem that provides a new delivery chain to improve customer experience and help businesses gain better efficiency and profitability over time.
Images from OTSAW (Link)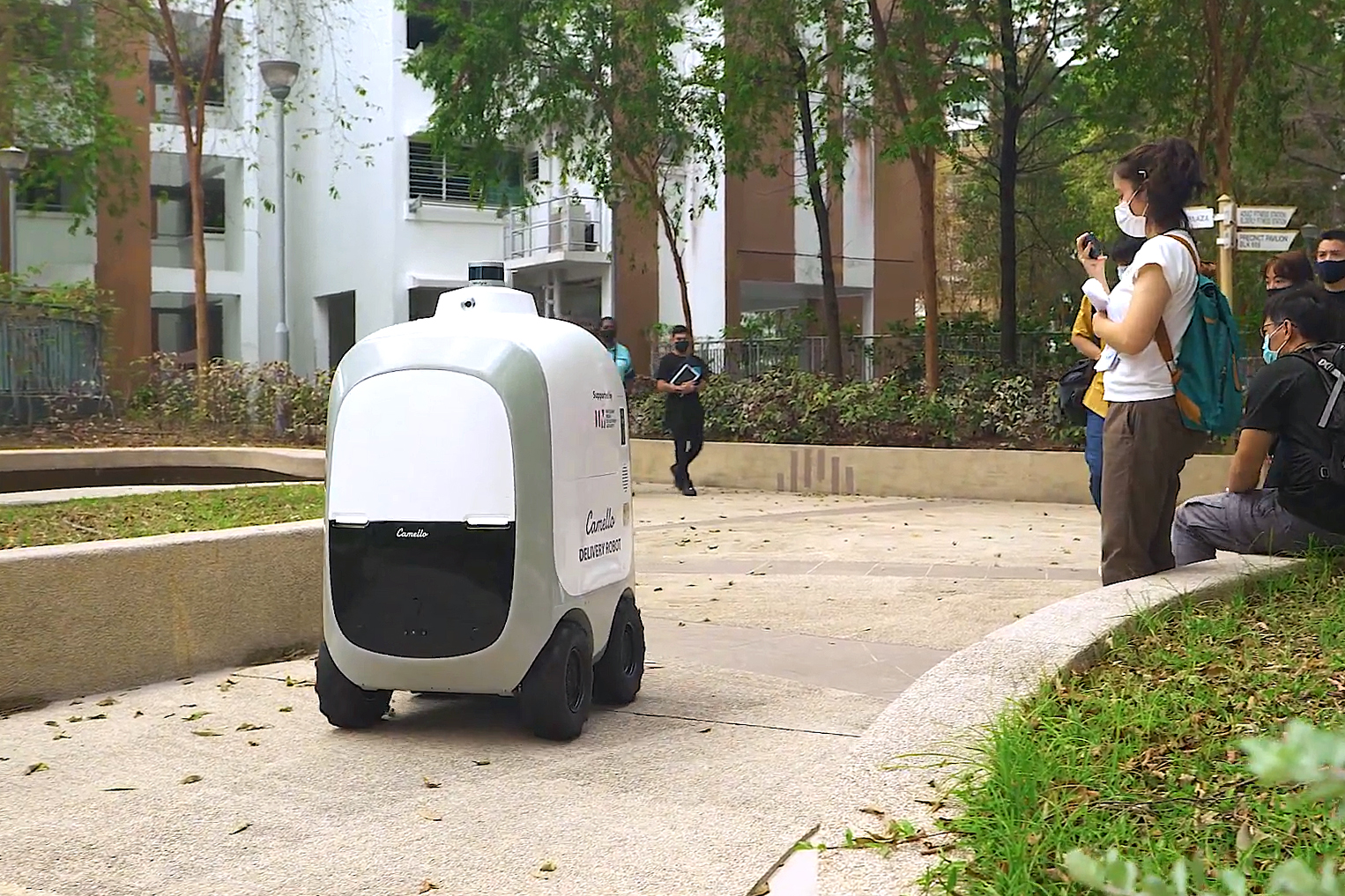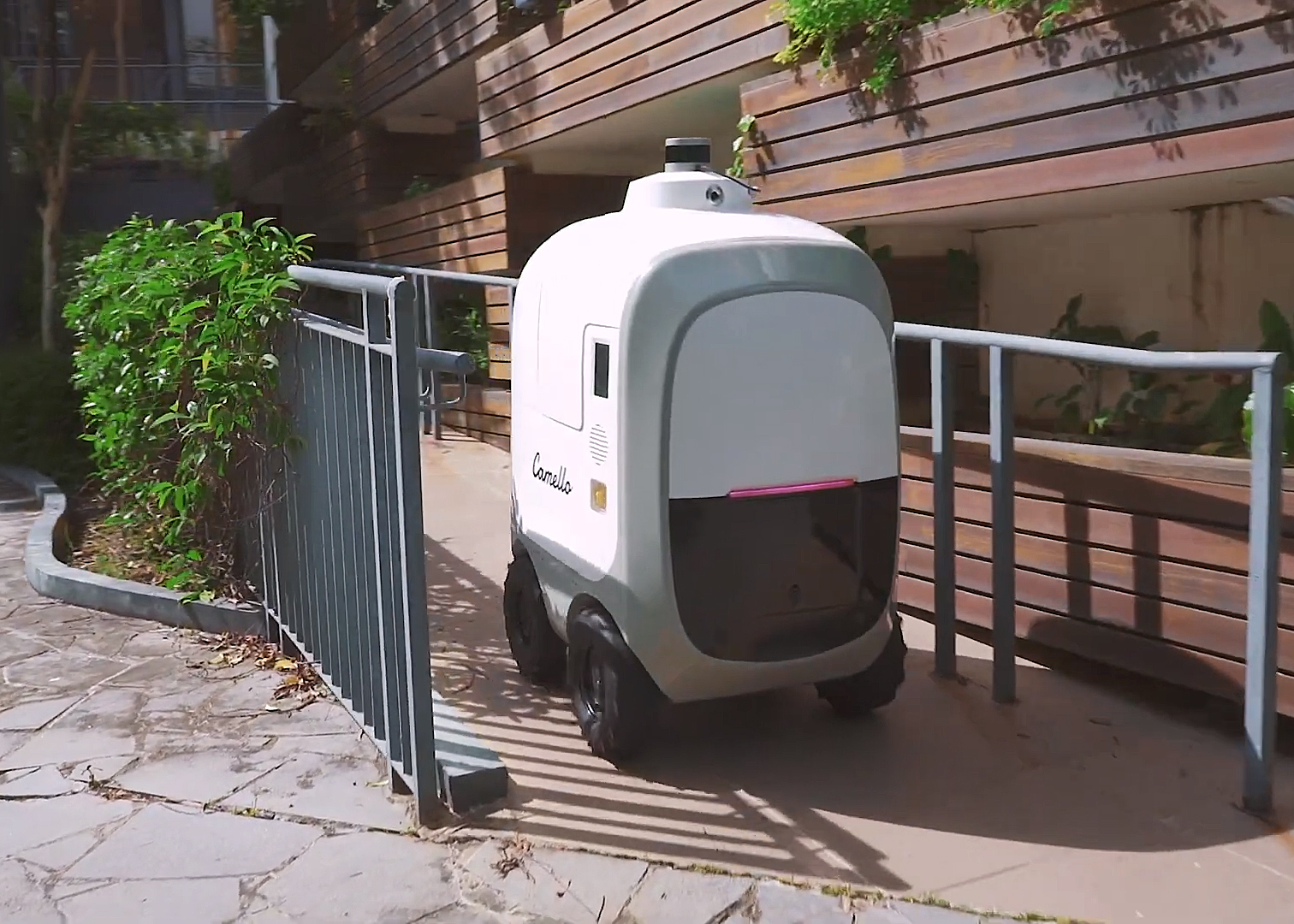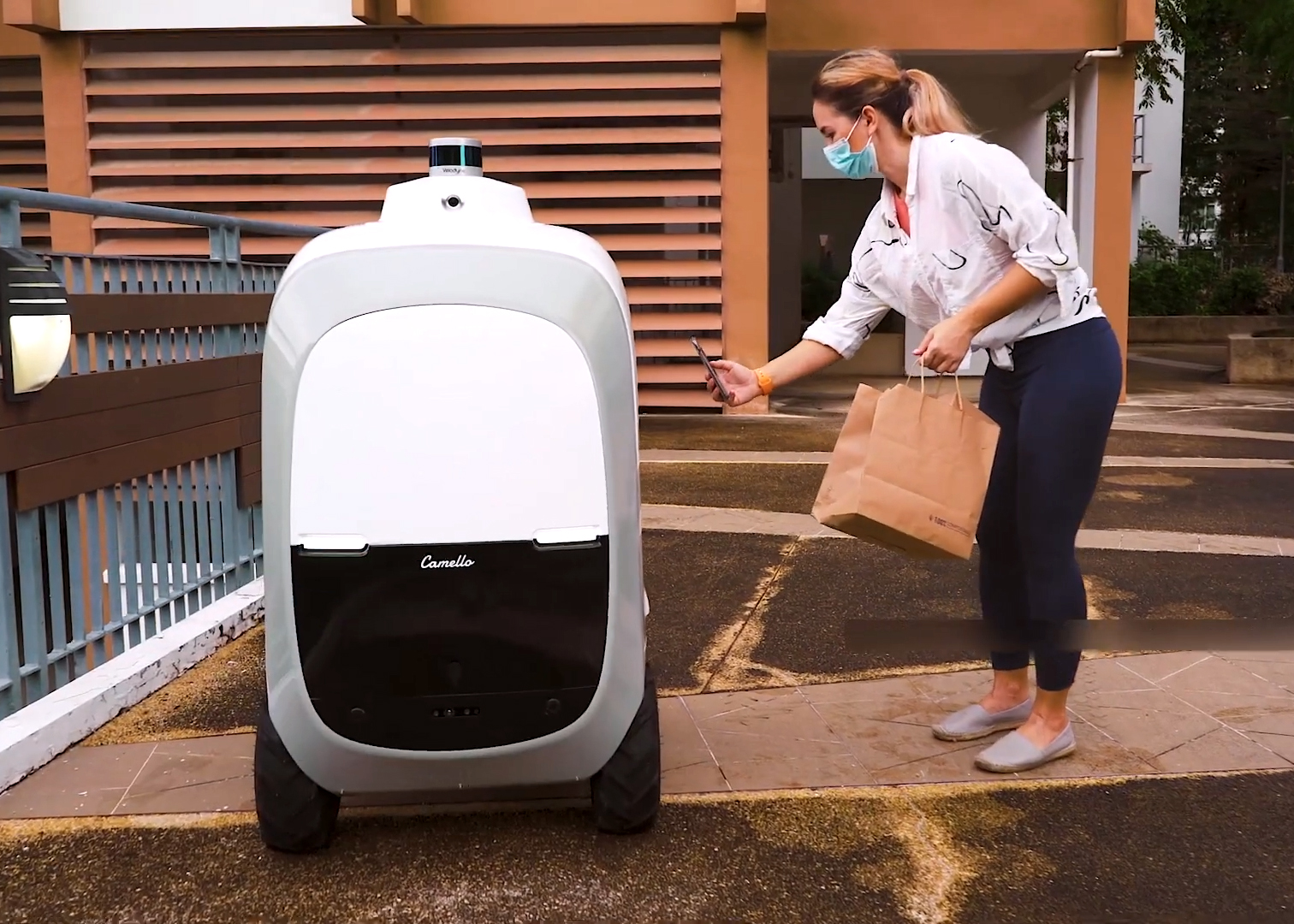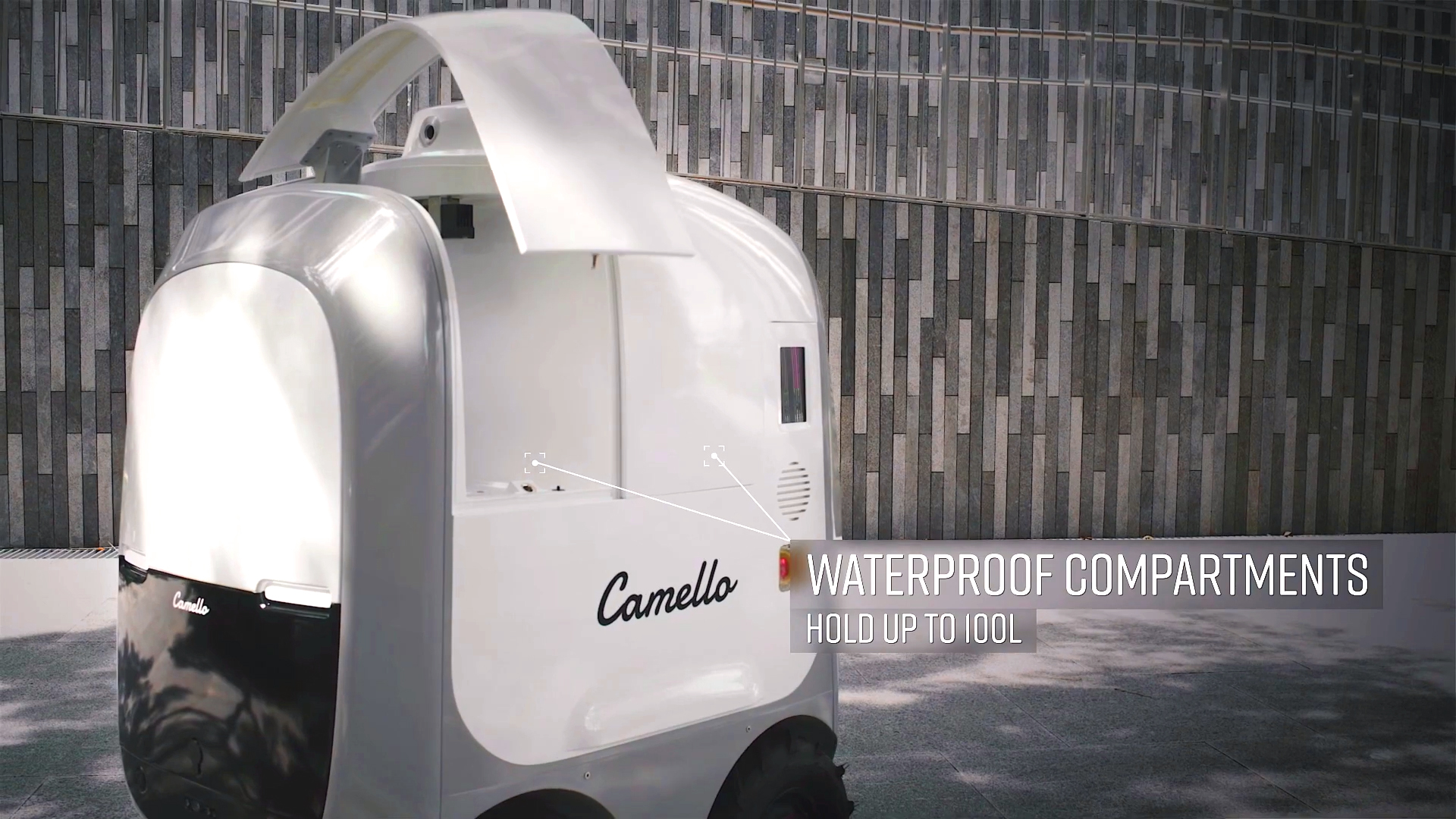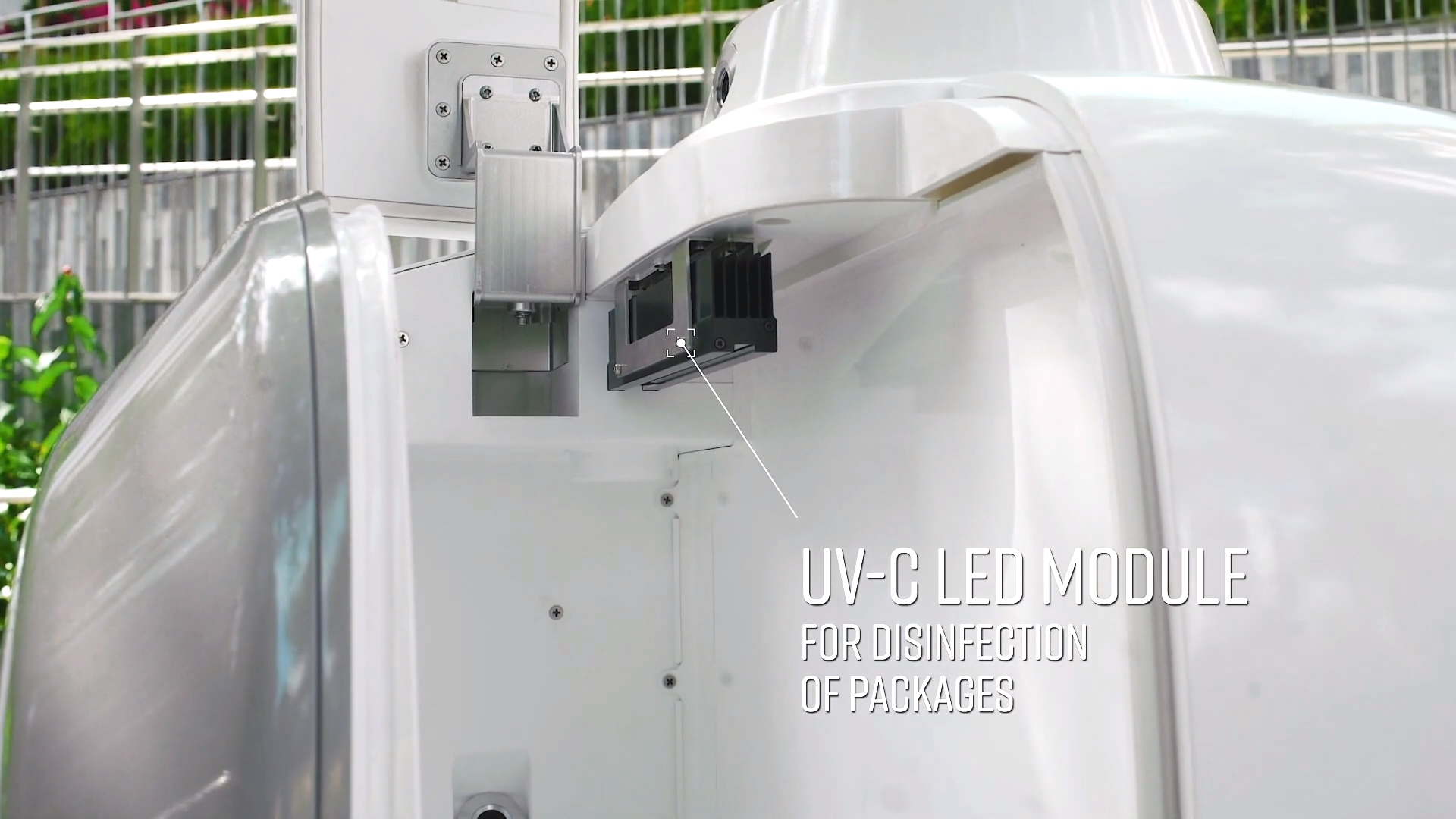 Behind The Scenes: Design Development Story
As part of the business partnership, Final Aim has supported its design from the ground up, starting from project and product definition, concept making, design creation, development to the final manufacturing.
Upon a series of discussions of project and product definitions, the actual product design development kicked off parallelly. With high expectations from the Singaporean government, large industrial stakeholders, and citizens, the team of Final Aim and OTSAW tackled challenges to make Singapore's first-ever autonomous delivery robot a social everyday reality.
To realize a harmonious presence and seamless user experience, all kinds of possibilities were visualized and discussed from basic dimensions, component layout, functional features, and impressive look and feel.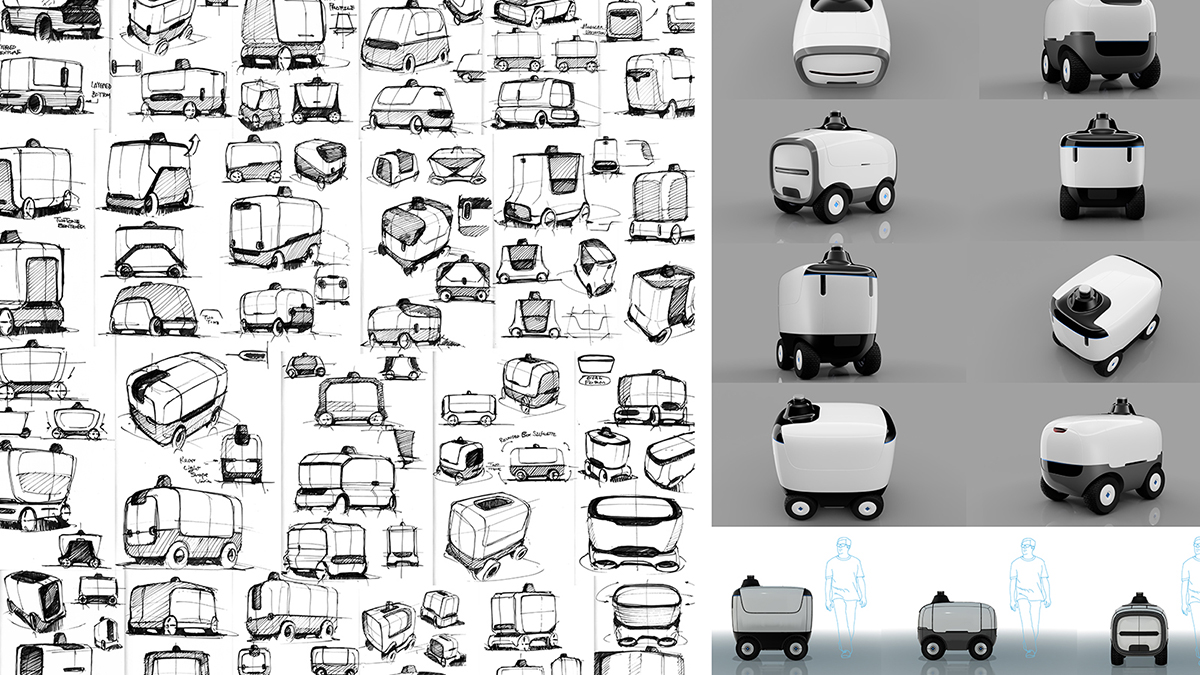 Rapid visualization and verification using hand-drawn sketches and 3D CG renderings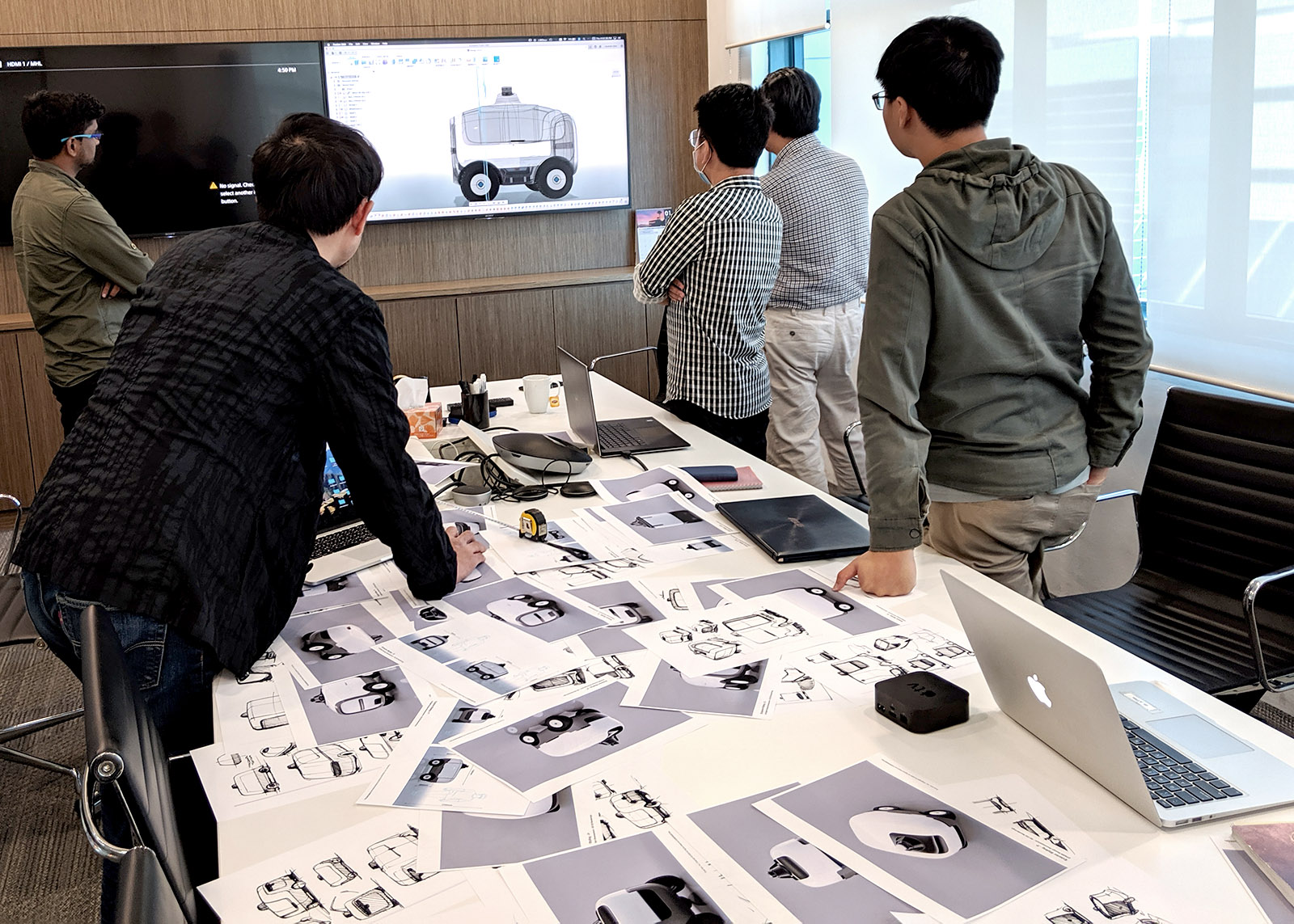 Intensive discussions between Final Aim and OTSAW team
Between Final Aim, OTSAW, and the manufacturing partner, the robot "Camello" was finalized and became a reality through quick and pragmatic development, utilizing various design and prototyping tools like online collaborative 3D CAD software to rapid 3D printing.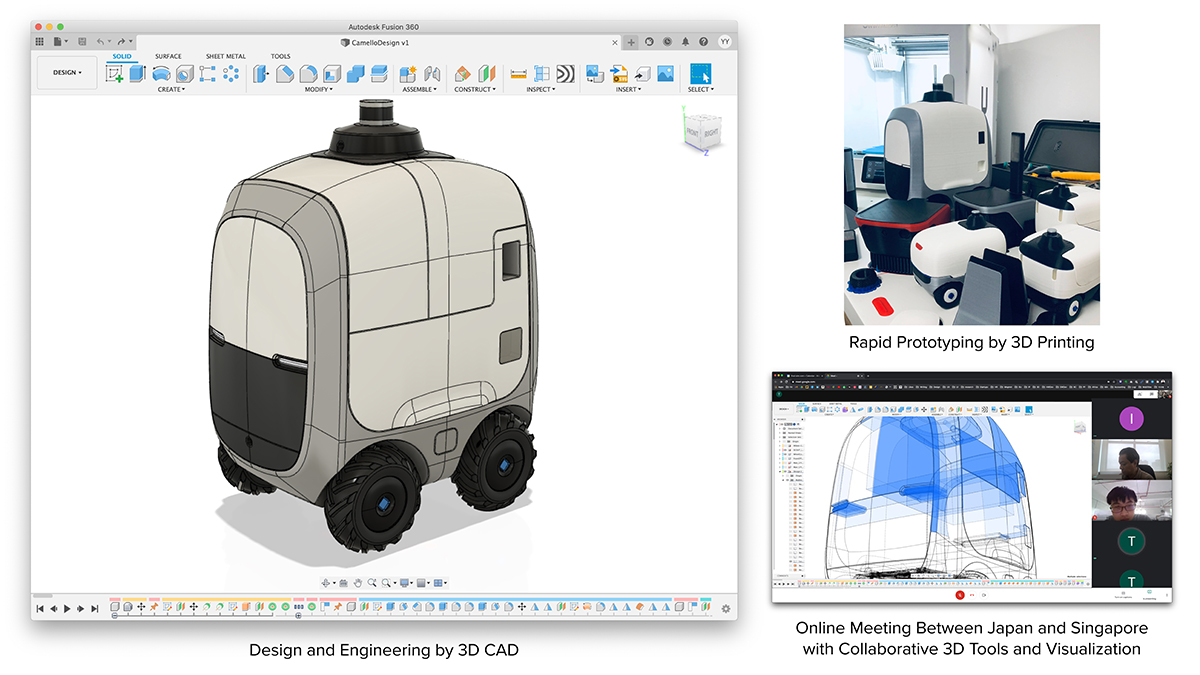 Grand launch event with the Government officials and key industry leaders
About OTSAW Digital PTE LTD
OTSAW Digital PTE LTD was founded to improve business processes, safety, and everyday lives.
With a global team that spreads from Singapore to Silicon Valley, the company builds robotics solutions for security, delivery, and mobility applications, implementing our self-driving and artificial intelligence technologies into OTSAW's cutting edge machines.
URL: http://www.otsaw.com/
About Final Aim, Inc.
Company Name: Final Aim, Inc.
Location: Bunkyo-ku, Tokyo
Business Description: Zero-to-one support with design and technology
URL: https://final-aim.com
Founders: Masafumi Asakura, Chief Executive Officer / Yasuhide Yokoi, Chief Design Officer
Contact E-mail: contact@final-aim.com