2022.06.09
Tokyo, Japan, June 9th, 2022 – Final Aim, Inc. (Delaware, US, CEO Masafumi Asakura, and CDO Yasuhide Yokoi) is pleased to unveil an art piece "TACHI" that combines the latest technologies of AI-powered generative design and Web3 with traditional Japanese katana swords craftsmanship with more than 400 years of history. The product is from a collaboration project between Studio Shikumi Inc. (Tokyo, Japan, CEO Shimpei Kawachi).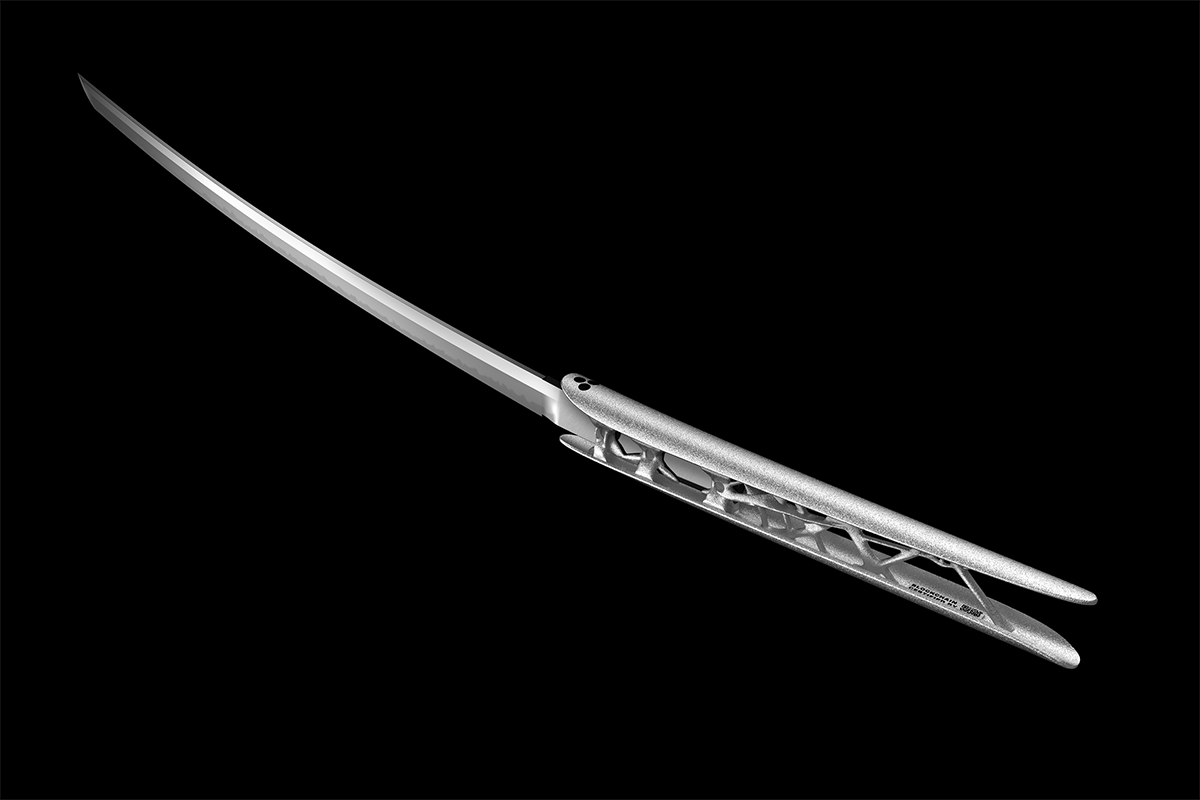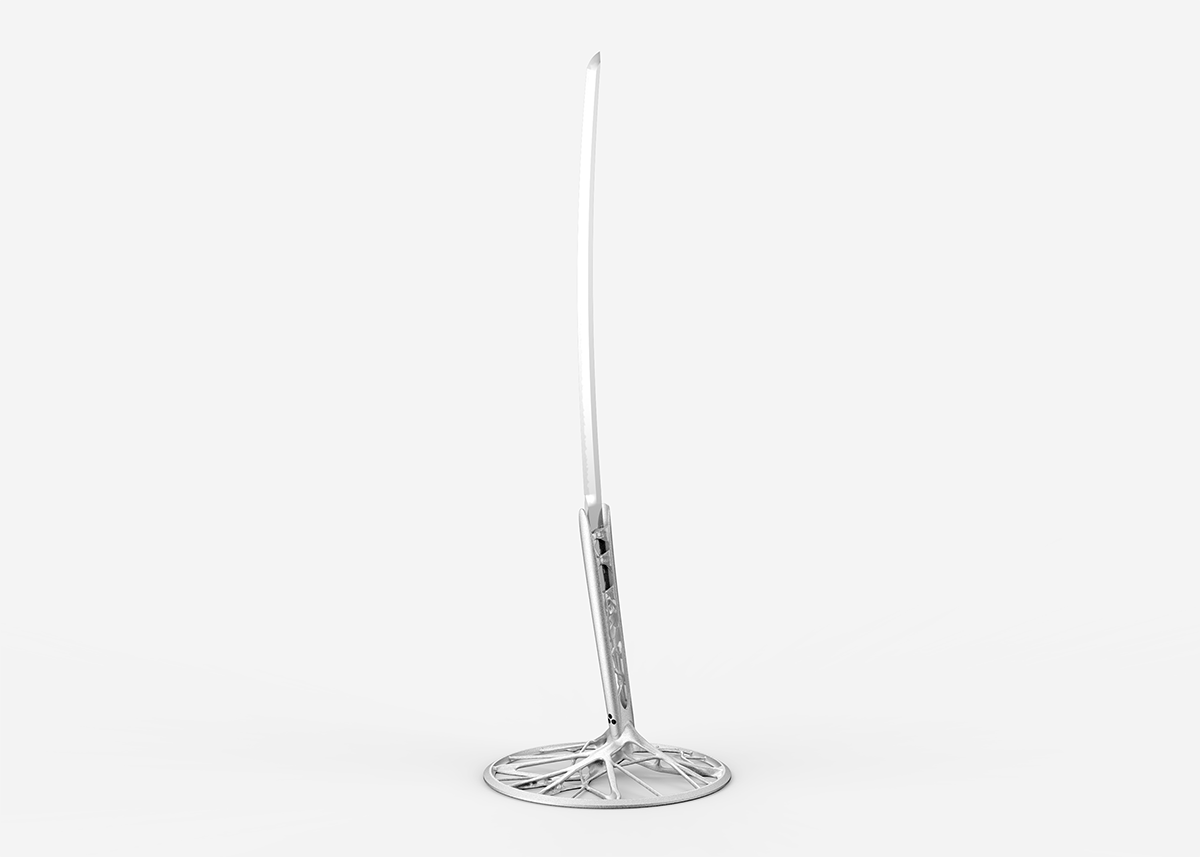 Background & Concept
Final Aim is a startup that drives the adoption of Web3 technologies for industrial design.
To extend the vision further to the traditional arts and crafts industry, the company partnered with Studio Shikumi. This leading producing company supports many kinds of Japanese craftspeople and artists.
The katana sword is crafted by Kunihira Kawachi, the 15th-generation swordsmith Kunisuke Kawachinokami with more than 400 years of inherited traditions in the Osaka and Nara region.
By combining it with the innovative AI-powered generative design and Web3 technologies, the final art piece realized the distinctive design and re-imagined the style of displaying the katana sword.
The title "TACHI" comes from a combination of a Japanese word: "太刀 (tachi)," meaning a sword, and "立ち(tachi)," meaning to stand up.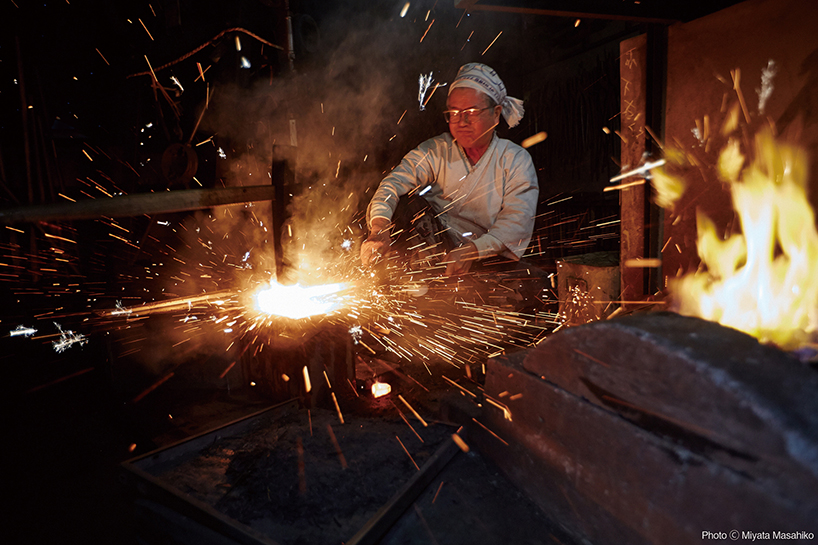 Kunihira Kawachi
Optimum Shape Modeled by AI-powered Generative Design
Generative design is a cloud-based automated design exploration and 3D modeling technology powered by artificial intelligence that allows designers to input parameters such as design goals, materials, manufacturing methods, and cost.
Thanks to these latest technologies, the design achieved functionality such as grip ergonomics, product strength, suitable material selection, and minor consumption.
Furthermore, not just its functional achievements, this innovative approach generated a breathtaking organic look that resembles the skeleton of an animal or the veins of a leaf, adding an energetic vital impression to the sword made by the craftsman's whole heart and soul.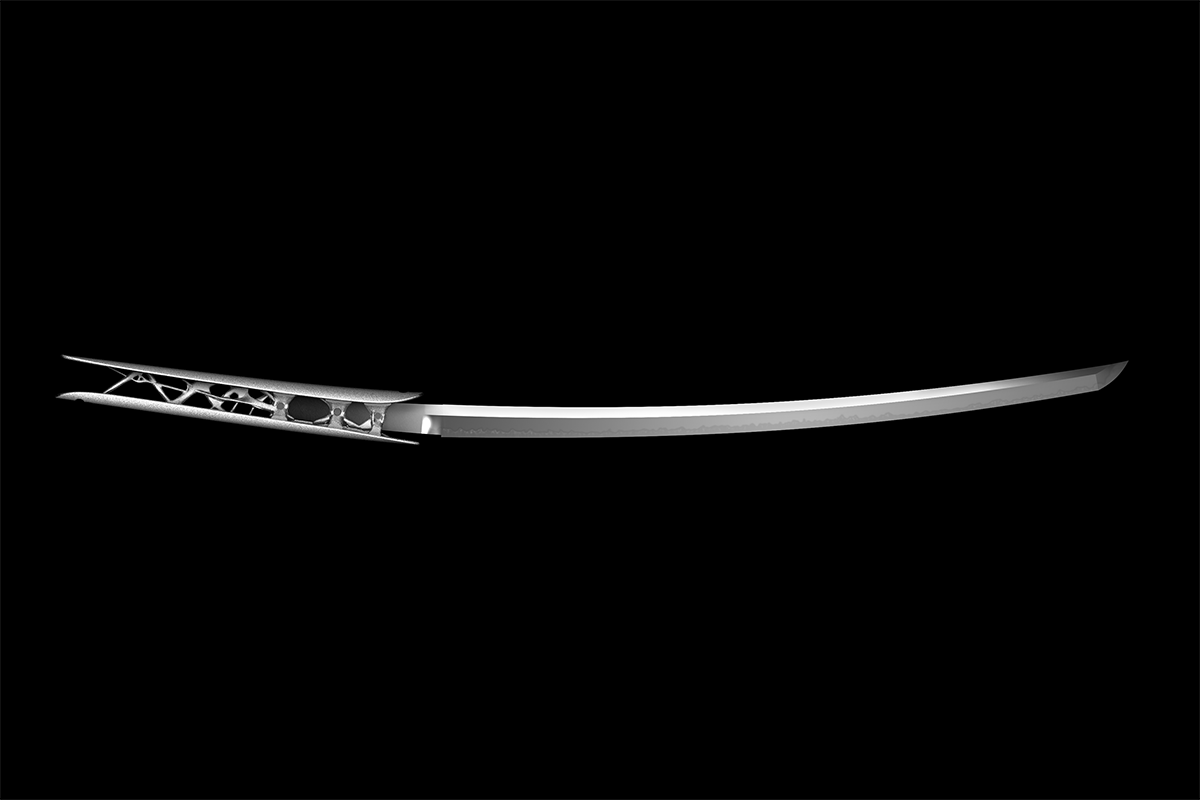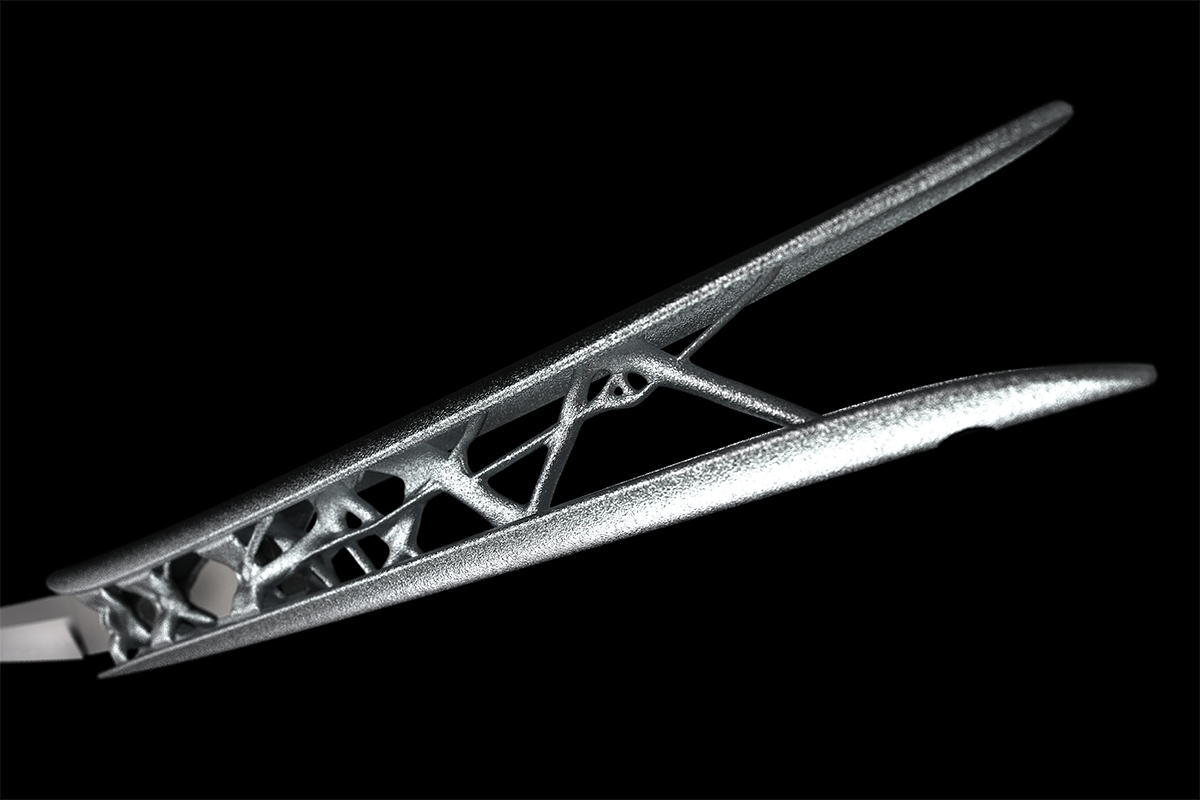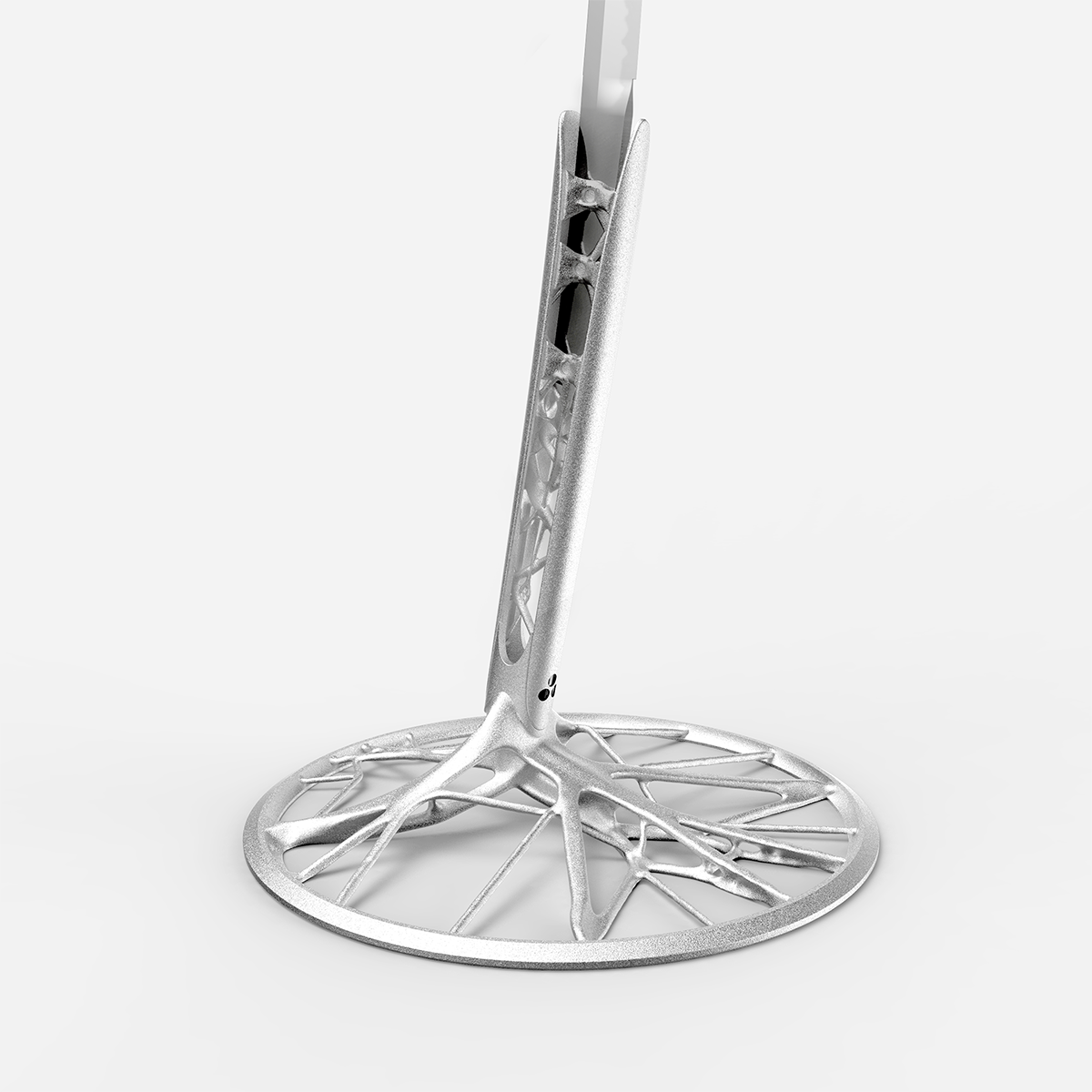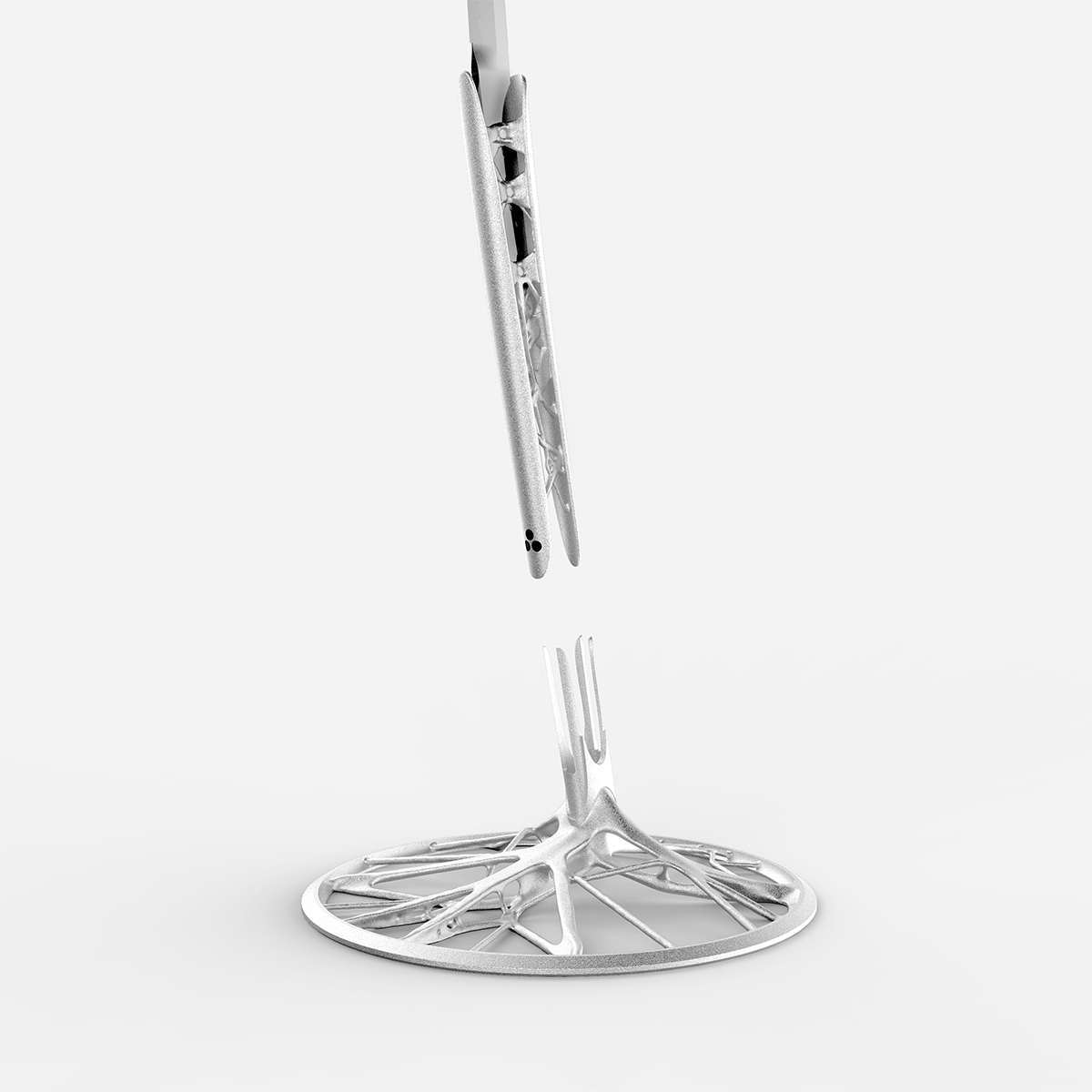 Authenticating The Value of Design by Web3 Technologies
The design created is managed and protected by a Web3 platform for design and digital manufacturing, "Final Chain," developed by Final Aim.
The platform integrates decentralized and distributed systems like blockchain, smart contracts, and IPFS. Through this comprehensive web3 platform, original master design files are stored and shared by IPFS technology.
Read more about the Web3 platform: https://final-aim.com/final-chain-beta-launch
Every generated design file has been certified by blockchain record to prove its originality and integrity. Furthermore, this certificate record is physically engraved on every model.
As a result, this becomes the proof of authenticity and uniqueness, allowing the project owner to create and share design files with partners and collaborators without the worries of underlying digital risks and further fulfilling the buyer's desire for possession.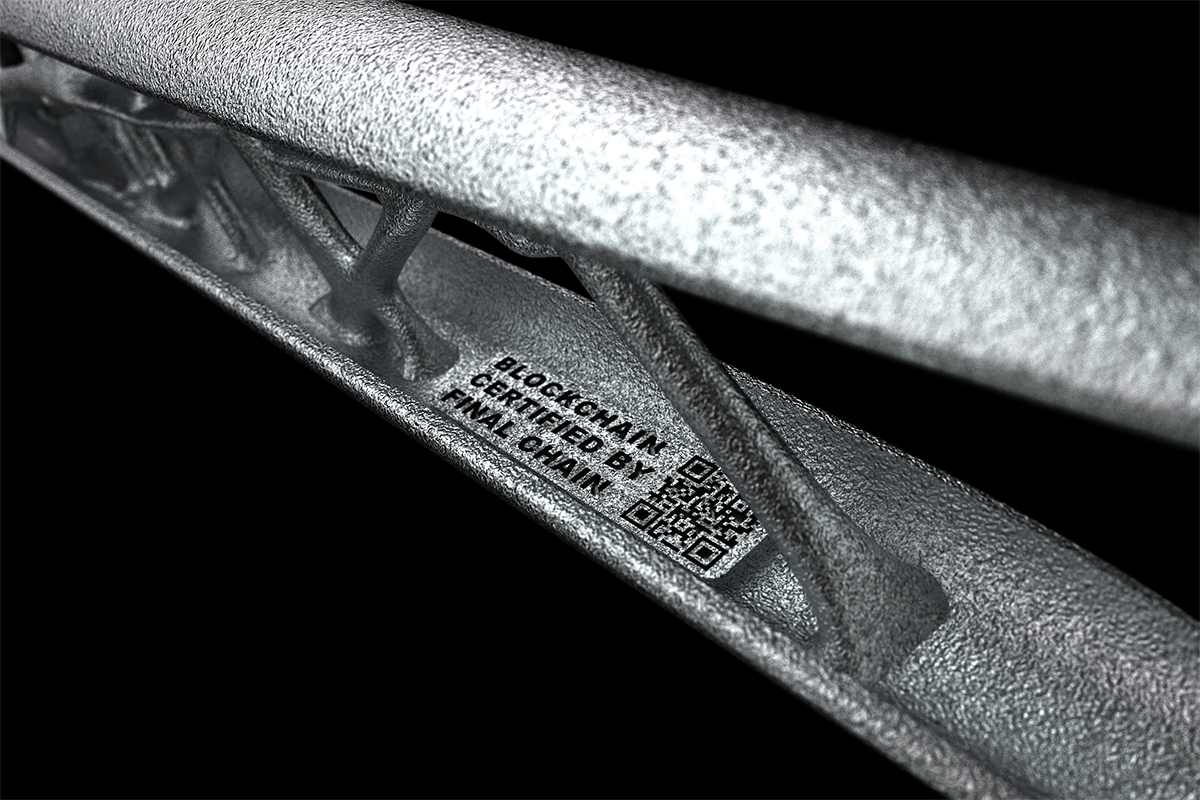 Blockchain certificate record is physically engraved on every model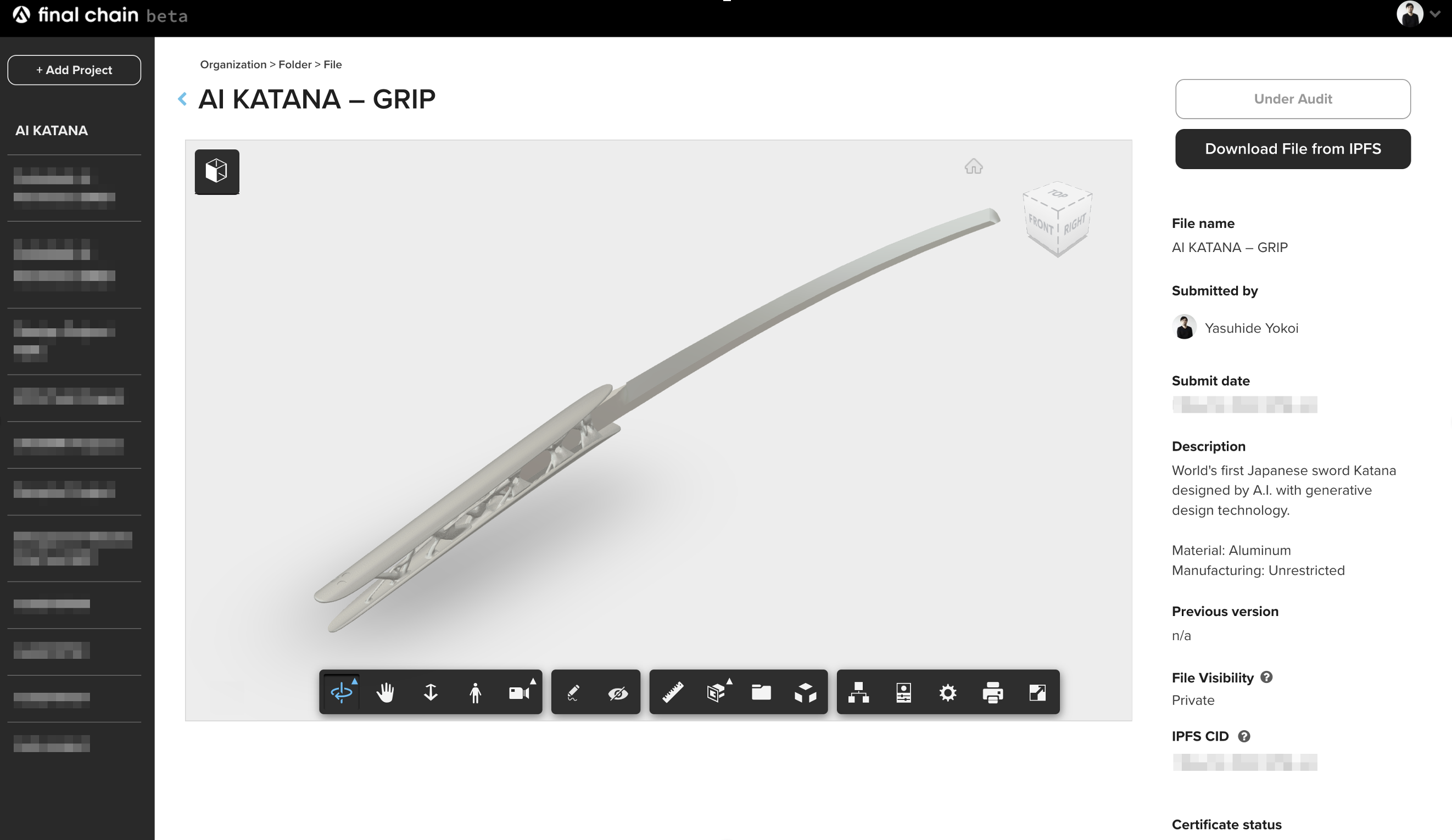 Web3 platform for design & manufacturing "Final Chain"
Exhibition & Sales
As a world premiere, "TACHI" was unveiled at a global conference, "Autodesk Accelerate 2022," held in New Orleans, US, from 17th to 18th May, by Autodesk, Inc. (HQ: San Rafael, California, United States), a global leader in 3D design, engineering and entertainment software.
Furthermore, the project team is planning exhibitions in Japan and worldwide, such as in New York. More information, including sales, is to be announced.
Contact for The Art Piece, Exhibition, and Sales
Studio Shikumi Inc.
Mail: info@studio-shikumi.jp
---
About Kunihira Kawachi
He was born in Osaka, Japan, in 1941 and apprenticed under archaeologist Masao Matsunaga while at the Faculty of Law, Kansai University. After graduation, he studied Soshuden from a craftsman named Akihira Miyairi (lately changed name to Yukihira). He then established a katana sword blacksmith in Higashi-Yoshino-Mura in Nara prefecture. He also studied Bizenden from a craftsman named Sumitani Masamine in 1984. He was qualified for an exemption of examination in 1987 and designated as Important Intangible Cultural Property by Nara prefecture in 2005.
About Studio Shikumi
With a mission to ensure the continuity of arts and crafts culture while respecting the essential value of artworks and products, the company organizes and supports a wide variety of Japanese craftspeople and artists.
About Final Aim
Company Name: Final Aim, Inc.
Location: US, Japan
Founders: Masafumi Asakura, Chief Executive Officer / Yasuhide Yokoi, Chief Design Officer
Business Description: Zero-to-one support with design and Web3 technologies
Website: https://final-aim.com
Contact: contact@final-aim.com