A Community Platform in the Web3 Era with Panasonic; Featured in Design Magazine AXIS – New York, US
2022.07.07
Introducing our latest collaboration on driving the adoption of Web3 technologies for industrial design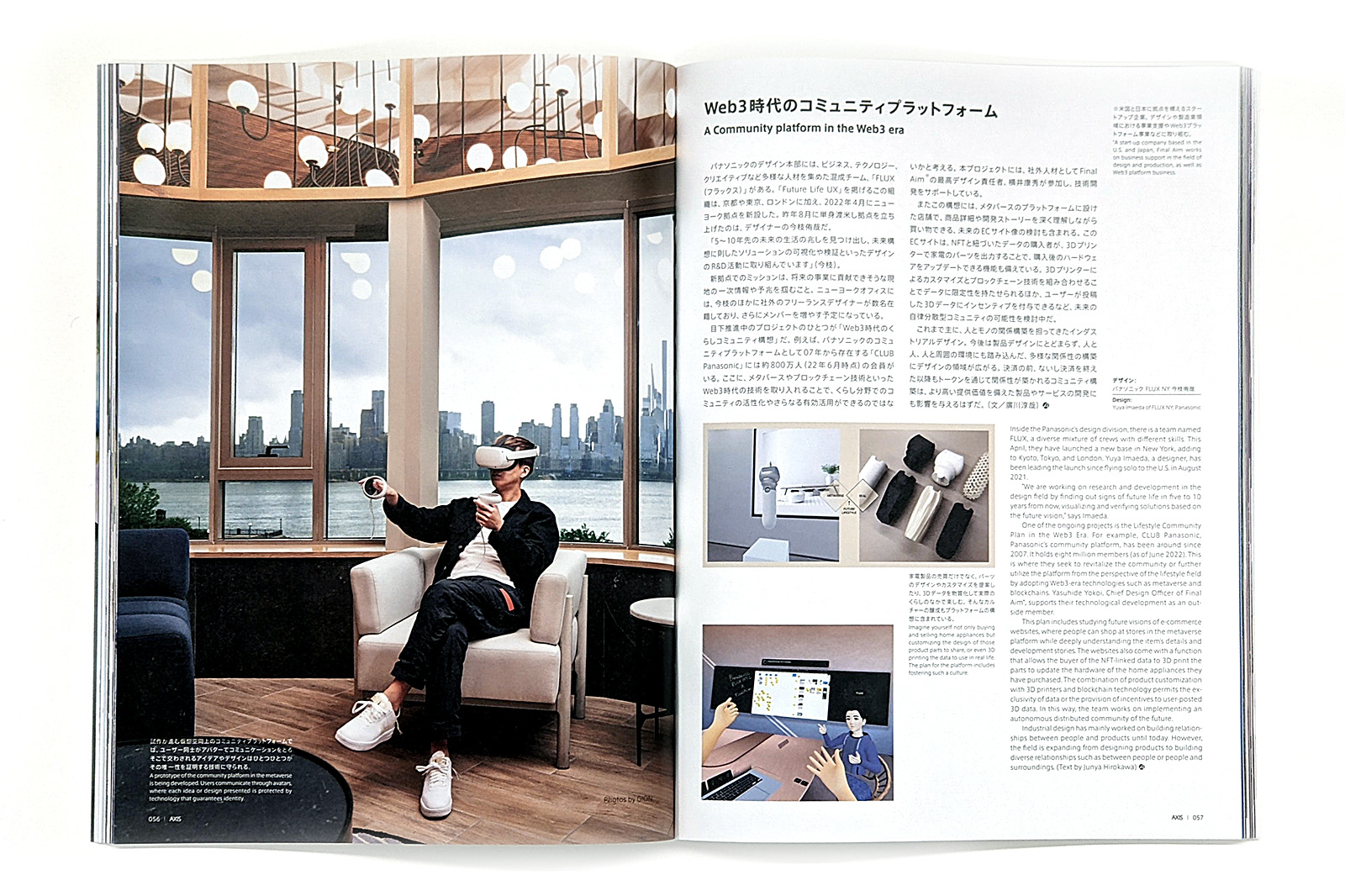 New York, US, July 6th, 2022 – Final Aim, Inc. (Delaware, US, CEO Masafumi Asakura, and CDO Yasuhide Yokoi) is pleased to announce the collaboration with Panasonic Design New York to develop a new community platform in the Web3 era, has been featured in the Design Magazine AXIS.
Panasonic's design department in New York has been working on numerous research and development, and one of the ongoing projects is the "Lifestyle Community Plan in the Web3 Era." Final Aim has been supporting its Web3 technological development to revitalize the brand's community; for example, CLUB Panasonic holds eight million members (as of June 2022).
The magazine's feature, "A New Era of Industrial Design," covered the story of Panasonic and Final Aim's collaboration from community concept to potential ideas and planning that would accelerate the diversification of relationships between brands, people, and surroundings. This plan includes studying future visions of e-commerce like the metaverse with a function that allows the user of the Utility Token linked data to 3D print to update or customize Panasonic's products. The combination of 3D printing and blockchain technology permits the exclusivity and authenticity of design, further providing incentives to user-posted 3D data. The team is also working on the potential implementation of an autonomous distributed community in the future.
Design Magazine AXIS was first published in 1981, and its contents related to the design industry have been distinguished from general magazines with unique and high-quality content. Since its first publication, the magazines have been highly favored by designers worldwide involved in business, service, and product development, as well as highly influential figures and opinion leaders.
Design Magazine AXIS:
https://www.axisinc.co.jp/english/service/society#design-magazine
For purchase:
Amazon – t.ly/gH-b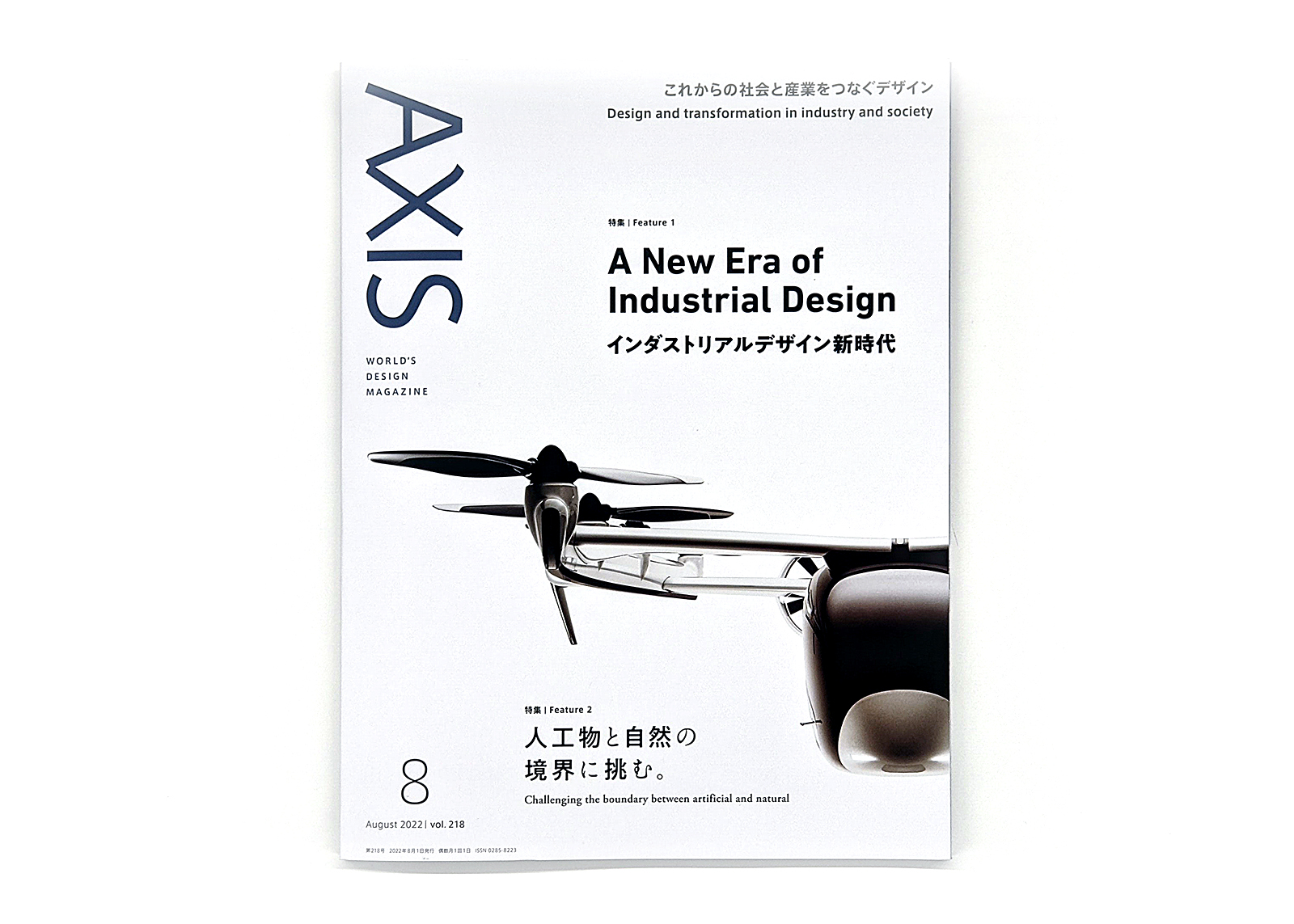 About Final Aim
Company Name: Final Aim, Inc.
Location: US, Japan
Founders: Masafumi Asakura, Chief Executive Officer / Yasuhide Yokoi, Chief Design Officer
Business Description: Drive the adoption of Web3 technologies for industrial design
Website: https://final-aim.com
Contact: contact@final-aim.com