Final Aim and Sony Design Consulting Starts Proof-of-Concept for IC Card-Type Hardware Wallet in the Web3 Field – Tokyo, Japan
2022.08.17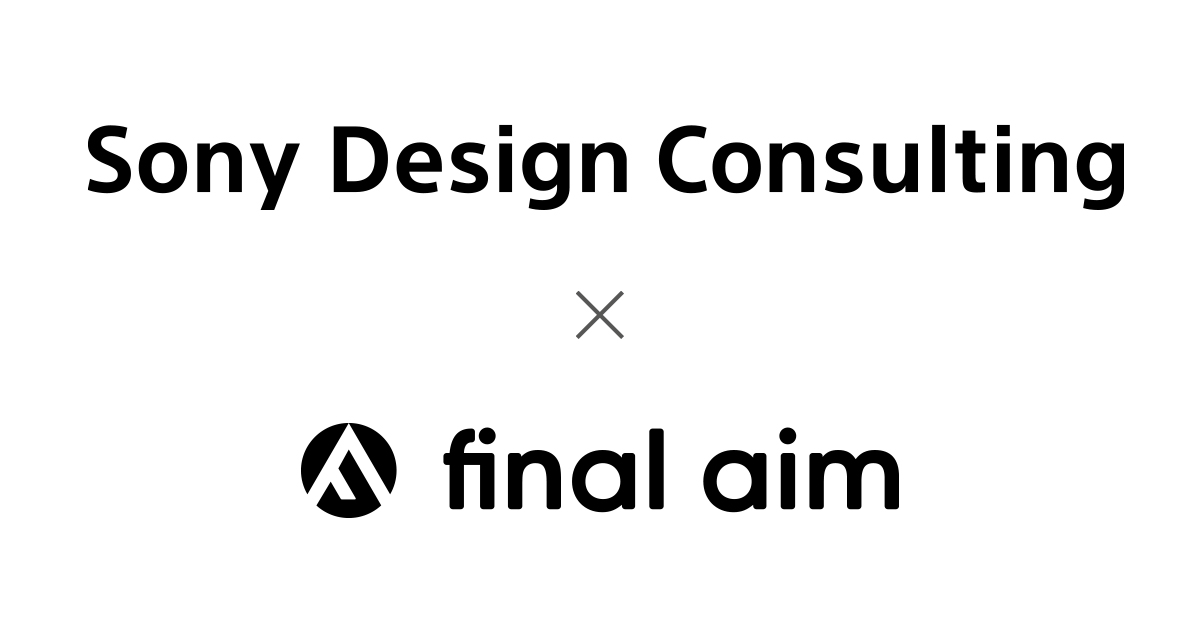 Tokyo, Japan, August 17th, 2022 – Final Aim, Inc. (Delaware, US, CEO Masafumi Asakura, and CDO Yasuhide Yokoi) and Sony Design Consulting Inc. (Minato-ku, Tokyo, CEO Yutaka Hasegawa) today announced that they had started proof-of-concept for Sony's contactless IC card-type hardware wallet in the Web3 field.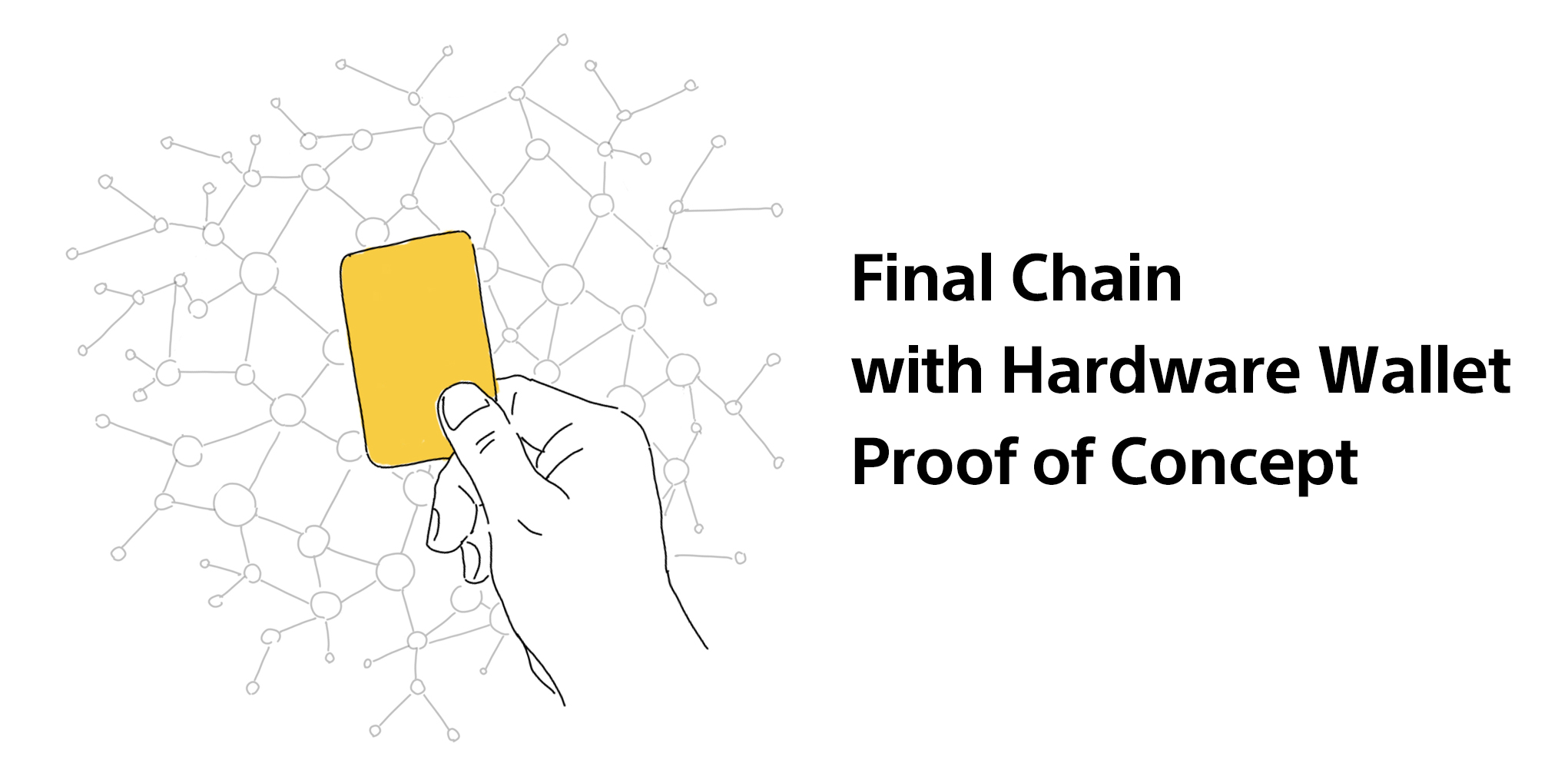 In recent years, Web3 technology has emerged globally, referred to as the next generation of the decentralized Internet. This megatrend created new industries and use cases such as DeFi and GameFi, and the application has even expanded to the Metaverse.
On the other hand, application to traditional industries has yet to be seen, and we consider there are unexplored areas like design and manufacturing.
Since its foundation in 2019, Final Aim, Inc. has been conducting research and development on blockchain technology with the mission to drive the adoption of Web3 technologies to not just people in finance with high IT literacy but also to the mass, regardless of their nationality, race, gender, and generation.
Furthermore, the company has launched a Web3 beta platform, "Final Chain," and applied for three patents internationally.
Sony Computer Science Laboratories, Inc. has been developing hardware wallet technology not just for payment but for all kinds of use cases which the technology includes mutual authentication/encrypted communication by applying Sony's expertise in contactless IC card technology cultivated over many years.
In addition, this hardware wallet can securely generate and store a private key with a highly reliable tamper-proof module within the IC card. (Press release in 2018, patent application in 2019)
Since November 2020, Final Aim and Sony Design Consulting have formed joint research to explore design methodology and practices that ensure the rapid growth of startups' business and equity financing.
To further expand our partnership scope and strengthen our joint forces, we have started the proof-of-concept in the Web3 field for the IC card-type hardware wallet with tokens issued by Final Aim.
Overview of the Partnership
In this proof-of-concept partnership, we will research and analyze the application of tokens by the IC card-type hardware wallet and the potential development of tokens and protocols in the design field.
1. Test token issuance by Final Aim and the application of the hardware wallet by Web3 technology.
2. Verify potential development of protocols by Web3 technology that utilizes the IC card-type hardware wallet in industrial design and digital manufacturing domains.
3. Explore blockchain technology with the hardware wallet application in other areas such as the Metaverse.
Role of Sony Design Consulting
Sony Design Consulting will provide the IC card-type hardware wallet, supporting design, and blockchain technology to conduct the proof of concept with the perspective of applications in a secure environment.
Role of Final Aim
Final Aim will provide its Web3 platform "Final Chain" that utilizes blockchain and token issuance, pushing forward its protocol development for design and digital manufacturing domains.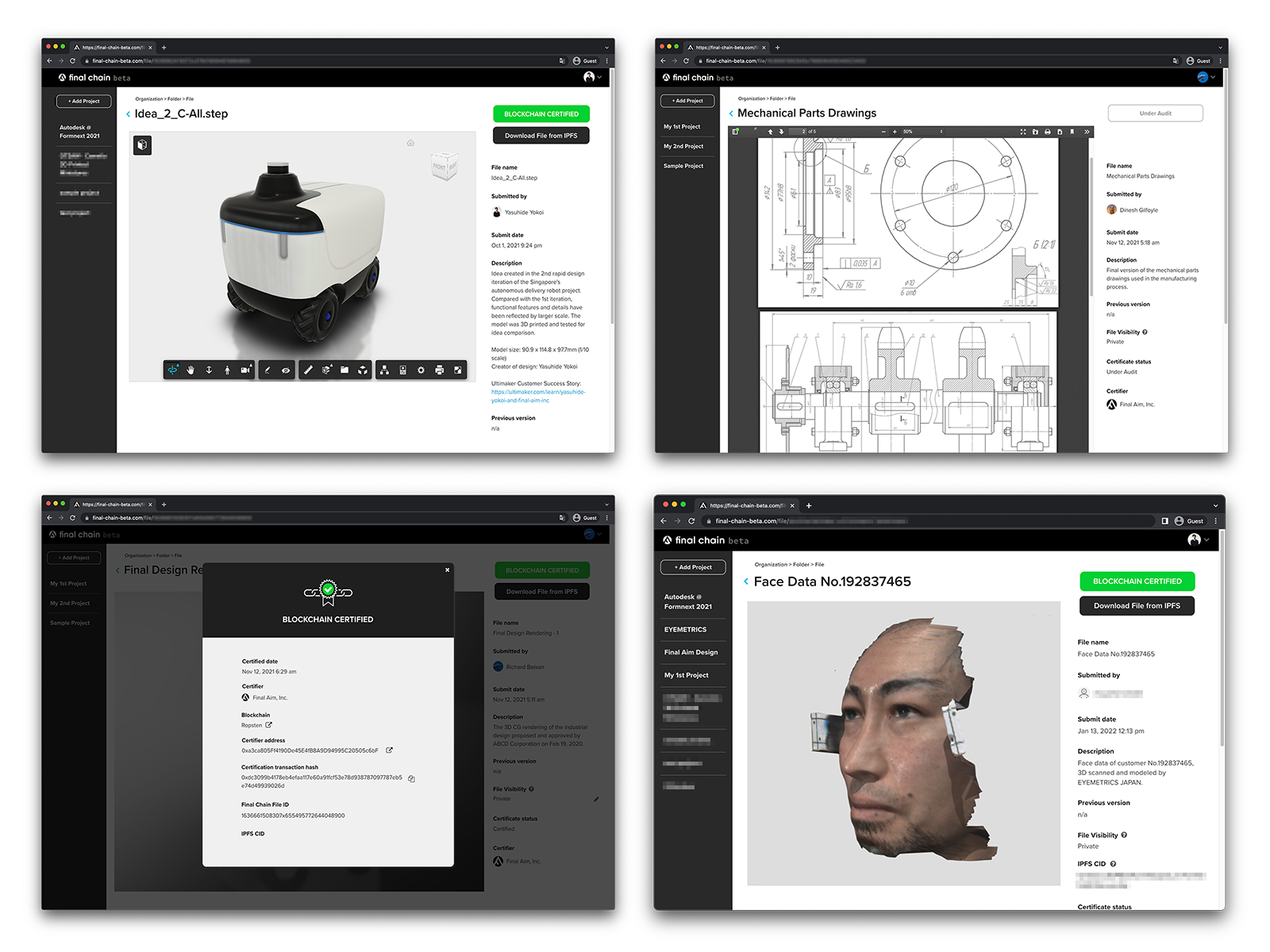 Screenshots of Web3 beta platform "Final Chain"
About Sony Design Consulting
Company Name: Sony Design Consulting Inc.
Location: Minato-ku, Tokyo, Japan
Director: Representative Chief Executive Officer, Yutaka Hasegawa
Business Description: Design consulting / Design management / Design service / Other related services
Website: https://www.sonydesignconsulting.com/
Since its foundation in 2020, Sony Design Consulting has provided consulting and design services such as visioning, branding, product design, UI design, and solution to various entities like corporates, startups, and government offices. Under the mission statement, "Discovering the potential, Leading to the possibility," the company will serve all kinds of projects, not just design and joint research but also PoCs, to uplift design quality, support business management by design, and strengthen and organizing design role in industrial property rights.
About Final Aim
Company Name: Final Aim, Inc.
Location: US, Japan
Founders: Masafumi Asakura, Chief Executive Officer / Yasuhide Yokoi, Chief Design Officer
Business Description: Drive the adoption of Web3 technologies for industrial design
Website: https://final-aim.com
Contact: contact@final-aim.com
Since its foundation in 2019, the company has launched a beta platform, "Final Chain," the industry-first solution with decentralized and distributed technologies such as blockchain, smart contracts, digital tokens, and IPFS, bringing full ownership and authenticity to designers and manufacturers in design planning, development, and production. With its Web3 platform, the company has collaborated with industry leaders such as Autodesk, Inc., a global leader in 3D design, engineering, and entertainment software, Ultimaker, a Netherland-based global leader in the professional 3D printing industry, and EYEMETRICS JAPAN, the world's first eyewear brand originated in Switzerland that personalizes the design by 3D scanning each user's face.
In April 2022, the company established a corporation in the US to expand its business, finance, legal, accounting, and strengthen its Web3 technology, including protocols and fungible/non-fungible tokens.