Panasonic Launches "RMP Project" that Utilizes Final Aim's Blockchain Platform for the Future of Buying Experience & Supply Chain Management – Tokyo, Japan
2023.02.24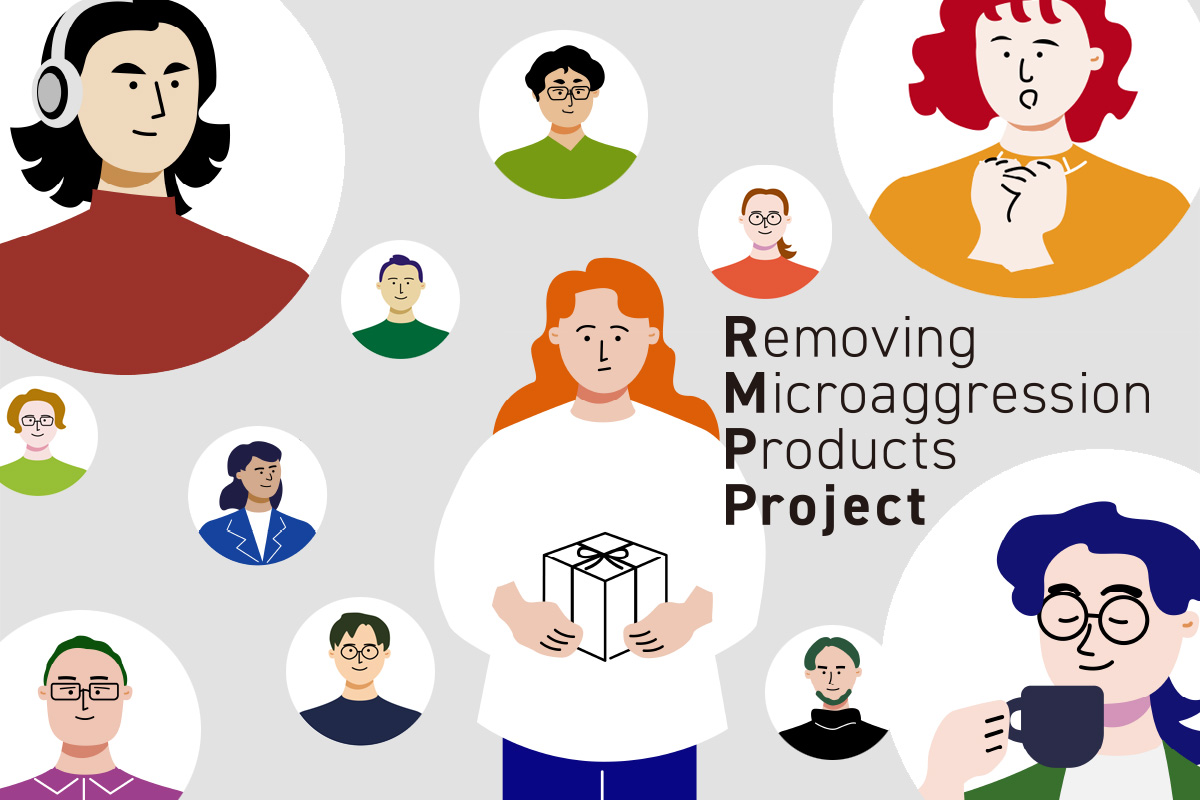 Tokyo, Japan, February 24th, 2023 – Final Aim, Inc. (Delaware, US, CEO Masafumi Asakura, and CDO Yasuhide Yokoi) is proud to announce that the company has collaborated with FUTURE LIFE FACTORY, Panasonic Design Center of Panasonic Corporation to launch the "Removing Microaggression Products (RMP) Project."
The project aims to create the future of purchasing experience born from an original concept of product traceability, focusing on "empathy" through personal information that conveys humanity rather than the conventional information of nationality, material, etc.
Panasonic utilized Final Aim's blockchain technology and the platform "Final Chain" to realize the concept of tracing and connecting the information between manufacturers and users, creating product value and purchasing experience never before.
As a launch campaign, the project team will set up a pop-up store, "MADE IN > MADE BY – RMP Project POP-UP STORE," for a limited time from March 3rd to 5th at Reload Shimokitazawa. A limited number of 100 original shirts will be sold on-site. Customers can get in touch with the new purchasing experience trace and connect with the manufacturers using Final Aim's blockchain platform.
Pop-up Store Details
Future of Purchasing Experience Through Empathy, "MADE IN > MADE BY – RMP Project POP-UP STORE"
URL: https://panasonic.co.jp/design/flf/events/rmpproject_madeby/
Date/Time: March 3rd to 5th, 2023 / 10 am – 7 pm
Location: Reload Shimokitazawa (https://reload-shimokita.com/), Entrance Hall (3-19-20 Kitazawa, Setagaya City, Tokyo 155-0031)
Fee: Free
Project Concept
Concept Movie YouTube URL:https://youtu.be/I7NK0a7O5hE
Today, the world calls for the importance of "traceability," in which companies disclose information such as the place of production, production methods, and quantitative data to measure environmental impact. Soon, the nationality, gender, age, etc., of manufacturers may also be disclosed, and it may become a common custom for consumers to make purchasing decisions based on such transparency.
In this context, Panasonic and the team propose the future of purchasing experience realized from unique traceability concept. It is a purchasing experience that begins with "empathy." It is an experience that fosters emotion through information utterly different from the place of production and environmental impact figures, but through "the life, tastes, and emotions of the creators and makers."
What if my favorite musicians are the same as the material manufacturer?
What if I can find a common way of spending holidays with the production manager?
What if I know the salesperson's dream and want to support them?
Usually, we unconsciously purchase products based on biases such as the country of production. Through the project, the team aims to free consumers from prejudices by connecting the products' backgrounds, such as emotions and humanity like above.
About "Removing Microaggression Products (RMP) Project"
The project aims to remove microaggressions (prejudices born subconsciously) that underlie products of various genres through the empathy gained by receiving personal and emotional information from the creators and makers.
For the first theme, the project selected "Fashion." The team collaborated with an all-inclusive fashion brand, "SOLIT!" and developed an original shirt, "SOLIT Broad Shirts – RMP Project model –" that users can easily trace the personal and emotional information of the creators and makers.
Additionally, the technology that connects manufacturers and users has been developed in collaboration with Final Aim. The team utilized the platform "Final Chain," which uses blockchain and smart contracts, also known as Web3 technology.
Project URL: https://panasonic.co.jp/design/flf/works/rmpproject/
About The Original Shirt "SOLIT Broad Shirts – RMP Project model –"
The shirt (¥10,000/Tax excluded) can be purchased at the pop-up store from March 3rd to 5th, 2023, or through SOLIT! website (https://solit-japan.com/).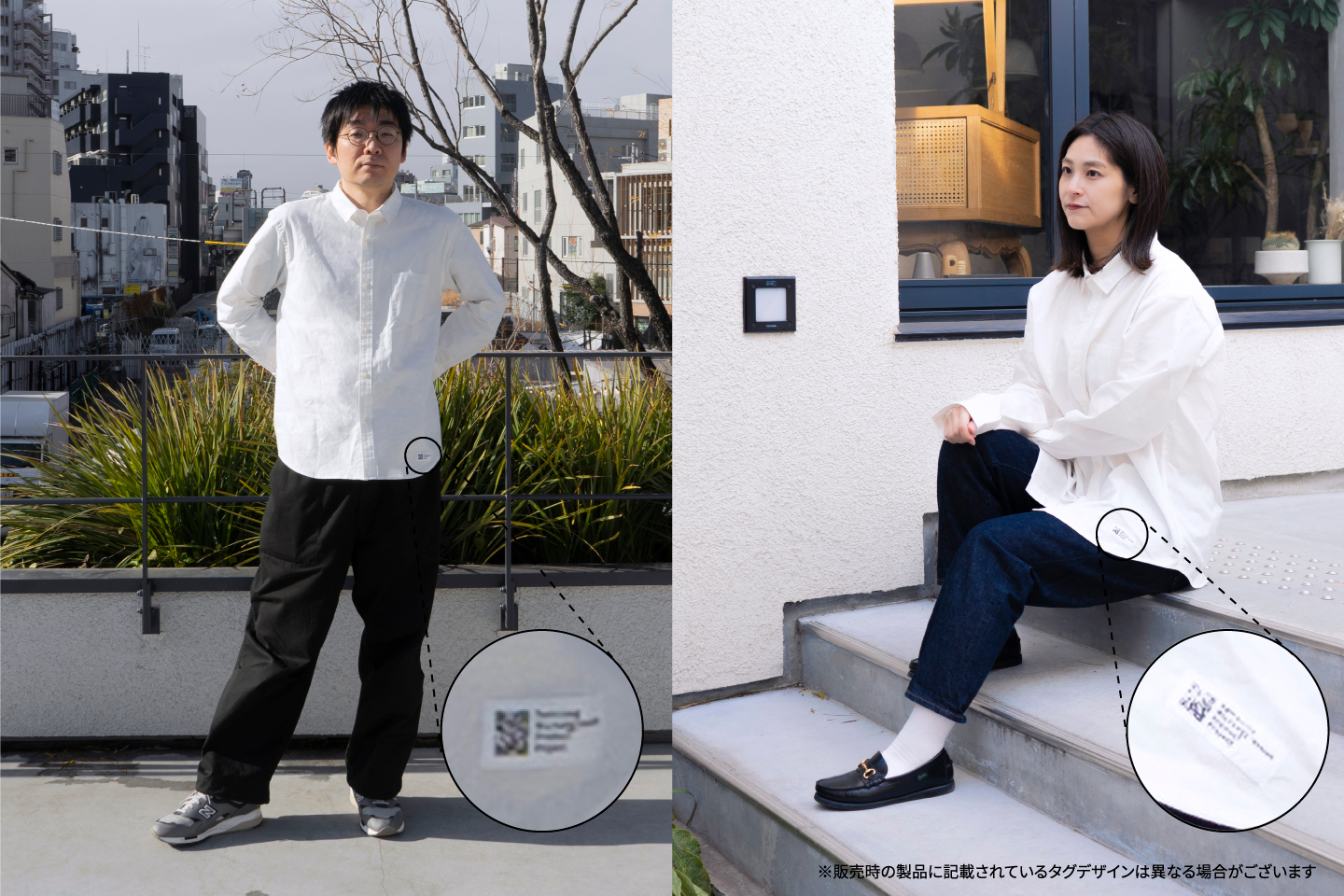 The Technology that Connects Manufacturers and Users
From the input through an original website answered by buyers of the original shirts, the manufacturers and buyers will be connected through the blockchain platform "Final Chain." The team expects users to enjoy the personal and emotional information of the producers and find out with whom each empathizes.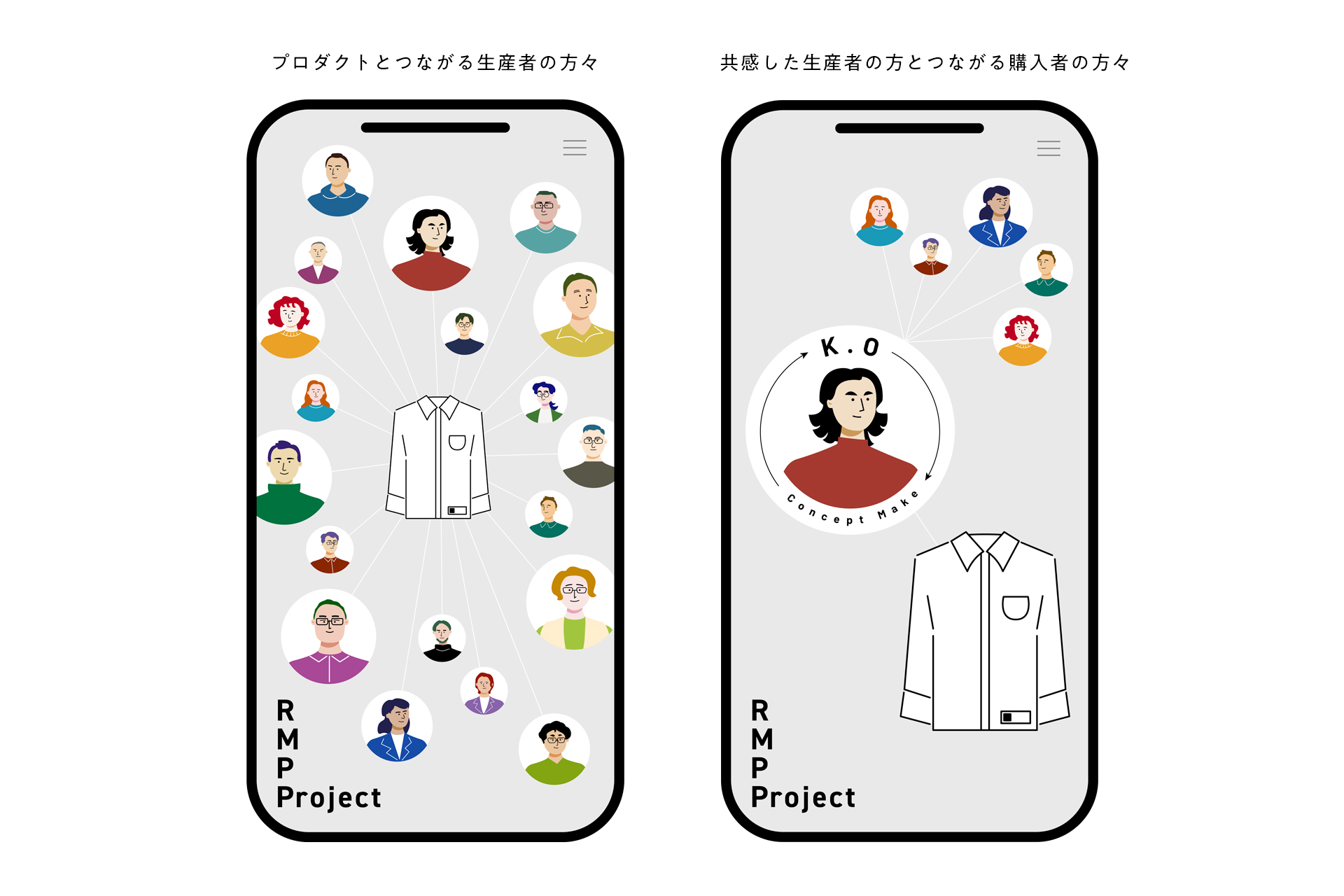 Project Teams
This project is led by FUTURE LIFE FACTORY in Panasonic Design Center of Panasonic Corporation, with Final Aim providing the blockchain platform and technical advisory, and McCann Alpha, SOLIT, and Paragon participating as collaborators.

About FUTURE LIFE FACTORY, Panasonic Design Center, Panasonic Corporation
https://panasonic.co.jp/design/flf
A design studio that takes a creative approach based on human values and social issues and applies insights to mold a future vision. The studio explores the future of new types of businesses and ponders how we'll live in the world of tomorrow, drawing on ideas not simply derived from conventional concepts.

About McCann Alpha, McCann Erickson Japan Inc.
https://www.mccannwg.co.jp/
McCann Erickson is the flagship agency of the McCann Worldgroup, the only genuinely international advertising agency capable of independent media planning and buying. Since its establishment in 1960, McCann Erickson Inc. has been working with major corporations, both Japanese and foreign-affiliated. McCann Alpha, established in 2021, is a creative partner organization focused on business co-creation. The partner currently works with Panasonic and many other companies on projects ranging from 0 to 1 to 10, including services, products, and brands.

SOLIT, Inc.
https://solit-japan.com/
Solit is a company that develops using inclusive design to realize an "all-inclusive economy" where everyone can accept differences and coexist healthily. As a first step, the company has developed a semi-personalized fashion brand, "SOLIT!" that is easy to put on and take off and allows customers to choose their favorite size and length for each body part, regardless of disability, sexuality, body shape, etc. The brand won the GOLD Award at the iF DESIGN AWARD 2022, one of the world's top three design awards.

PARAGON DIGITAL DESIGN
https://www.paragon.co.jp/
PARAGON DIGITAL DESIGN is the digital solutions team of Paragon Inc. It is a digital solutions team of PARAGON Corporation, which has been in business for 51 years and is committed to creating unique products in the digital domain under the spirit of "paragon," which means "gem" and "model."
---
About the blockchain platform, "Final Chain"
Final Aim has been driving the adoption of Web3 technologies, such as blockchain and smart contracts, globally in the industrial design and manufacturing industries.
Since its blockchain platform release, the company has collaborated with industry leaders: Panasonic USA, a design division in New York; AUTODESK, a global leader in 3D design, engineering, and entertainment software; Ultimaker, a Netherland-based global leader in the professional 3D printing industry. In August 2022, Final Aim announced a partnership with Sony Design Consulting and Sony Computer Science Laboratories for its blockchain technology application. Alongside the development and collaboration, the company applied for three patents internationally.
Furthermore, Final Aim was accepted into Berkeley SkyDeck, a world-renowned Silicon Valley startup accelerator. It has been elected and awarded "The Most Likely to Become The Next Unicorn" at its program "Global Innovation Showcase." Final Aim has also been accepted into Plug and Play Japan, the world's leading accelerator/venture capital.
About Final Aim
Company Name: Final Aim, Inc.
Location: Headquarters, US / Subsidiary, Japan
Founders: Masafumi Asakura, Chief Executive Officer / Yasuhide Yokoi, Chief Design Officer
Business Description: Drive the adoption of Web3 technologies for design and manufacturing
Website: https://final-aim.com
Contact: contact@final-aim.com