Final Aim CDO Yasuhide Yokoi Has Been Featured in "HAKUHODO OPEN INNOVATION"
2020.11.10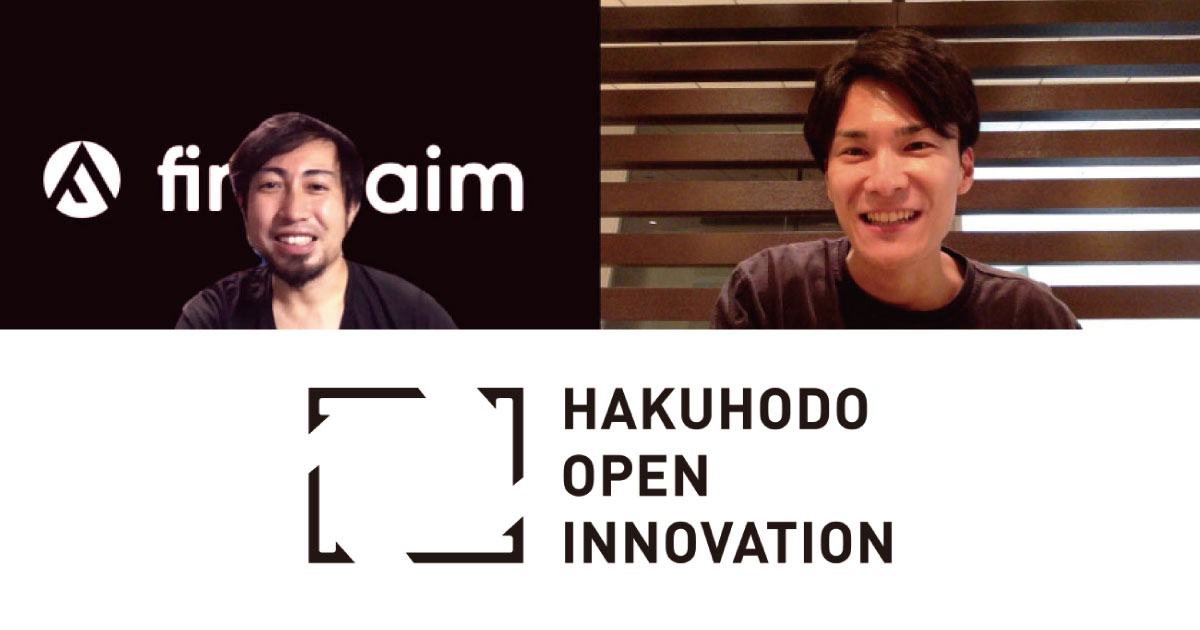 Tokyo, Japan, November 10th, 2020 – Final Aim, Inc. (Bunkyo-ku, Tokyo, CEO Masafumi Asakura, and CDO Yasuhide Yokoi), is proud to announce that the company's CDO Yasuhide Yokoi has been featured in the program, "HAKUHODO OPEN INNOVATION".
As a first guest, the program invited Yasuhide Yokoi to share Final Aim's strong insight on open innovation projects such as startup acceleration. He shared unique know-how by story of actual projects, for example autonomous mobility development with a Japanese startup, COVID-19 robotics development with a Singaporean startup, and new business development with an Indonesean enterprise.
The article in Japanese can be read from here:
https://www.hakuhodo.co.jp/magazine/85794/
English Translation of the Article
---
[Open Innovation Radio vol.1]
Cross-Disciplinary Talk About Open Innovation – The 1st Guest: Yasuhide Yokoi, CDO of Final Aim, Inc.

A new series of "HAKUHODO OPEN INNOVATION" by Hakuhodo Brand Innovation Design, where members talk frankly online like radio programs about open innovation with outside talents across multiple domains.
As a first guest, the program invited Yasuhide Yokoi, CDO (Chief Design Officer) of Final Aim, Inc., who has started a designer career at one of the global leading optical and camera makers and has many experiences in product design development in the MaaS domain.
Shuta Tokuda, strategic planner and product designer of Hakuhodo will discuss with him about open innovation.

---
Support Zero-to-One
Tokuda
Thank you all for your time today! Today, we have a guest – Yokoi-san from Final Aim. First, a quick introduction. Yokoi-san has graduated from art university and started his career in one of the global leading optical and camera makers. He then joined a startup, Kabuku in 2014 as an early establishing member and experienced a startup exit as an M&A by a listed company in the Tokyo Stock Exchange. He co-founded a new startup Final Aim last December. I first met him at a 3D software conference several years ago. I remember him presenting 3D printed mobility parts and had an inspiring discussion then.
Yokoi
Yes, I remember very well.
Tokuda
We have been keeping in touch since then and even collaborated on an automotive client project last year. He has won many design awards equivalent to the Cannes Lions advertising awards. Looking at your past projects, you seem to be working a lot in the mobility industry.
Yokoi
There wasn't any intention, but I enjoy the work as I jumped into this design industry with a dream to become a car designer. Not just designing beautiful and cool products or pursuing usability, but I am also interested in the power of design where there is a creation of new scenes and values.
Tokuda
You have been involved not only in major company projects but also in startup and proof of concept projects.
Yokoi
Yes. For example, I have been working with an autonomous mobility startup called Tier IV, which the company is developing open-source software for driverless cars. I have designed autonomous mobilities that can be used for feasibility studies. Back in 2016, I started the collaboration with professor Shinpei Kato of the University of Tokyo, who is also the founder of Tier IV. After a series of interviews and discussions, we came to a story that Tier IV should establish its original design identity in anticipation of increasing competitors.
Tokuda
That led to a round, somewhat cute character like design.
Yokoi
The mobility is under a feasibility test in "Moricoro Park" in Aichi prefecture. It also collaborated with one of the tourist companies to run a MaaS proof of concept in Miyakejima.
Tokuda
Great! Would you also tell us about Final Aim?
Yokoi
The vision is to fully support individuals, teams, and corporations that challenge zero-to-one. It's been less than a year since the establishment, however, we are now working with startups, new business development departments in large corporations, and startups from universities. They are from all over the world including not only Japan but also Singapore, Indonesia, and the US. Co-founder Masafumi Asakura has founded companies in Singapore and has experience in software development too. By having both design and business capability, I think Final Aim covers a wide range of domains.
---
Singapore Design Project at an Unbelievable Speed
Tokuda
Do you form teams of partners and supporters for each project?
Yokoi
Yes. After agreeing on a long term alliance with startups and large corporations, we form teams according to each project. I take charge of defining design and hardware criteria and organize staffing, so I am kind of both hands-on designer at the same time a project manager.
As a case project, Final Aim has been supporting a Singaporean startup OTSAW Digital from business to design development. OTSAW specializes in software development, and we support its hardware development and design strategy from many angles such as PR. Actually, the COVID-19 pandemic occurred right after the partnership announcement, so we kicked off an emergency project of a disinfection robot in May. The robots have already been installed in many places like convention centers.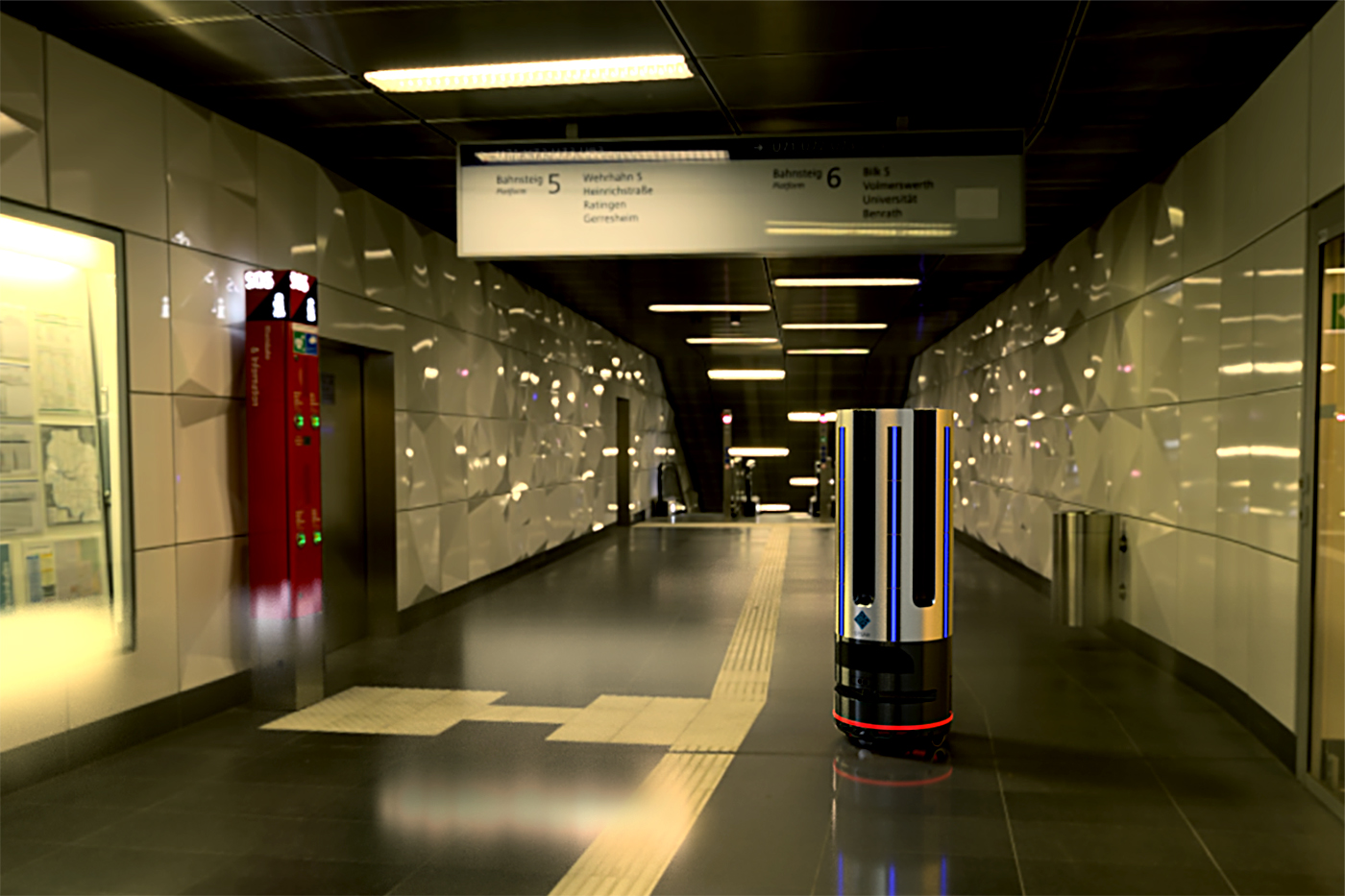 Tokuda
Wow! I guess you conducted the design and engineering online. That's an unbelievable speed.
Yokoi
I really felt the astounding difference in speed not just as OTSAW but also as a Singapore country. The project literally started with one sudden phone call, "We are going to make a new COVID-19 disinfection robot. Let's do it!" We immediately held an online meeting and discussed ideas. To run agile development, the product applied new disinfection LED technology from A*STAR (Singaporean Agency for Science, Technology, and Research), OTSAW's autonomous software, and white-label base mobility. As we were facing a fast-spreading pandemic, not just designing ideal usability and aesthetics, but also delivering at an overwhelming speed was the most valuable factor in this project.
Tokuda
Final Aim is the only company that joined from Japan. This is astonishing.
Yokoi
Yes, I also learned a lot from this collaboration. Since OTSAW and the Singaporean government was at its highest speed, we utilized 3D tools to communicate with and found common ground in design at the quickest iteration.
Tokuda
Next is also a case project with OTSAW.
Yokoi
This is an autonomous delivery robot that is currently under development. It is scheduled to run in Singapore city soon. There is an issue similar to Japan of the last-mile in Singapore. As a service, the project and product aim to deliver daily goods that were ordered by mobile apps, and carry them from supermarkets to residences.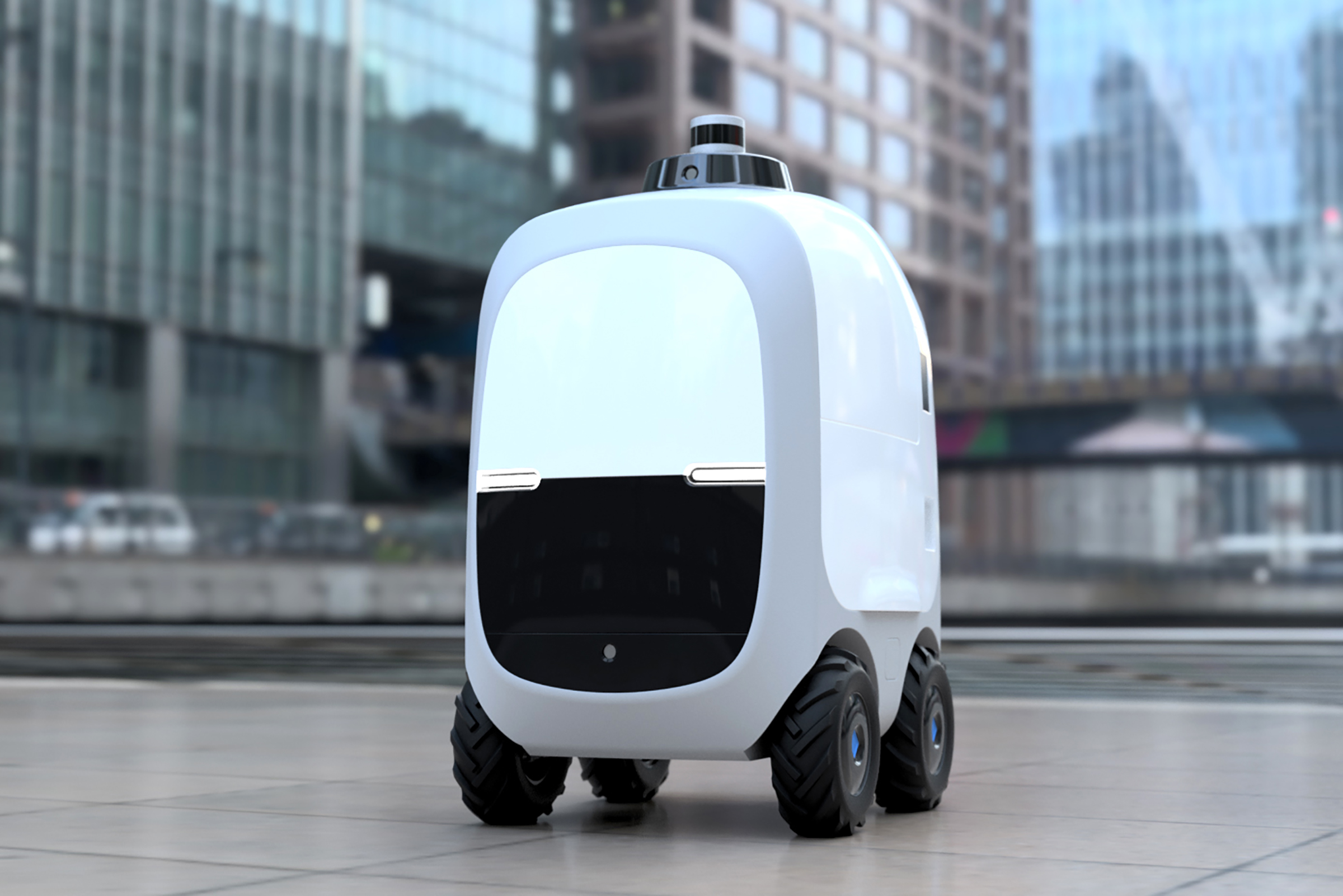 Tokuda
You mentioned apps. Do you also take part in UI and UX design?
Yokoi
Yes, I take part in the development as a design advisory. Hardware design also covers usability and user experience. The exterior design was thought from those integral thinking including total engineering and layout design.
Tokuda
I think many of us are very interested in your story as there are members from the MaaS domain, the last-mile logistic industry, and the first-mile service development. Is it possible to realize autonomous delivery robots here in Japan?
Yokoi
There are many companies already under development including Tier IV, and you can see experimental services in Haneda Airport and Postal Service. However, relatively speaking, Singapore is much easier to proceed than in Japan. Singaporean government will move very quickly if private sectors give requests such as removing legacy rules. In this project, the OTSAW team requested the government for example where to open up zones for mobility. Of course, there are rules and standards to follow, but the government stance is very flexible and supportive of new challenges. Whereas in Japan, the project team and the government is very careful in complying with existing laws and regulations.
Tokuda
Now I understand why the speed is very different. Very interesting.
Yokoi
Next is a case project that we collaborated with Yasunli, one of the largest plastic manufacturers in Indonesia, to build a new business channel. The company has 40 years of history with more than 5000 employees and runs a large toB business. As a new challenge, the company wanted to enter into the toC business and have its consumer brand. We collaborated hands-on from the very beginning such as business plan, product roadmap, marketing, design strategy to planning, and the final product design. I think we have the advantage of supporting as we can execute the strategy and the plan to the final product design in detail.

Tokuda
You collaborate from the beginning such as design workshops. It is no wonder the total speed is quick as you design products in advance on the condition that they will be produced.
Yokoi
Also, we are supporting BionicM, a powered prosthetic startup from the University of Tokyo, and collaborating with ICMG, a global consulting firm that organizes a co-creation platform for large corporations. Furthermore, we have formed a partnership with the CEO of the Rwanda ICT Chamber to create a startup ecosystem in Rwanda.
Tokuda
That is great. Please keep us updated on the progress of each project.
Yasu
Sure!
---
Build an Intellectual Property Platform and Accelerate the Open Innovation
Yokoi
To accelerate zero-to-one support, Final Aim is also building a platform with technology essence. For example, supporting intellectual property. In design development, it is always the case of how teams and parties transfer, manage, and register intellectual property such as design patents. However, there is no effective way to manage end-to-end. Currently, it is done by people's knowledge, but we think it can be efficient and scalable by applying new technologies such as blockchain and smart contracts. And we have filed a patent application for this. We believe that this can accelerate the zero-to-one since it gives design and startups accountability and credibility to investors who are interested in startups.
Also, we have filed a patent application for a platform for valuation of the business and startups, that manages when, who, and how it has been evaluated.
Furthermore, we filed a patent application for the manufacturing platform to solve critical risk that multi-tier manufacturers face, associated with qualifying, validating, and managing manufacturing contract relationships in the field of IP, such as design rights.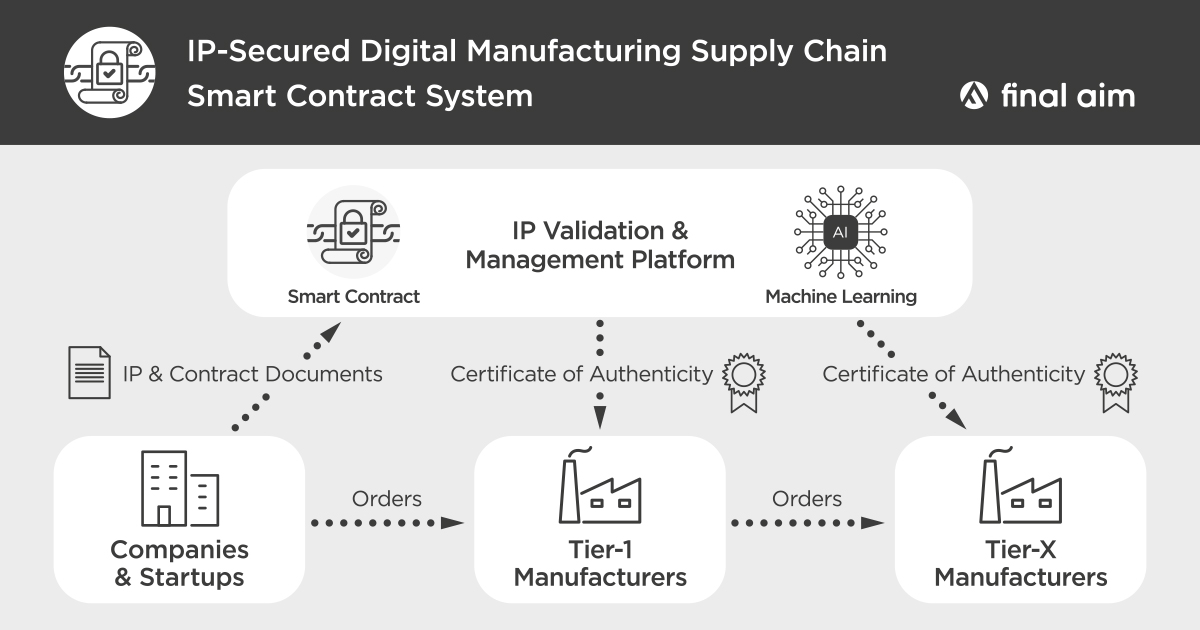 Tokuda
Impressive. Actually, the intellectual property management platform was a blind spot. As I am also a product designer, I often find it difficult to deal with intellectual property.
Yokoi
Exactly. Not just startups but large corporations carry out many open innovation projects, and many often stuck at the point of dealing with the final intellectual property, considering multiple parties contributed to the project.
Tokuda
Yes, the intellectual property management problem indeed occurs, since, by its nature, many stakeholders are involved in open innovation projects. I think open innovation will speed up with this new platform idea.
Well, let me ask some questions from my side. What do you do as a first process when you receive a project order and come up with design ideas?
Yokoi
The objective and effectiveness of "Design" varies dramatically depending on teams and projects such as startups and large companies. How you apply design is very different from case to case, so I communicate intensively with stakeholders prior, to establish common ground.
Tokuda
Next, about your product design. All the products we saw today had round looks. Is this your style as a designer?
Yokoi
I have no strong intention, but they eventually became like those styles. Not just mobilities, but creating zero-to-one means installing new concepts to society. Because you are introducing new technologies and formats to daily scenes, it is critical that they blend without any sense of uncomfortable and uneasy. Therefore, a friendly look and feel become the key.
Tokuda
Thank you very much. With a dual approach of hands-on and platform, what is the final goal of Final Aim?
Yokoi
It is needless to say that we will continue to support people who challenge zero-to-one. Furthermore, we believe that after 10 or 20 years, a zero-to-one challenge shall be a natural and daily thing. Final Aim would like to push forward to this kind of world and realize where people and ideas are evaluated and praised regardless of any background such as academic, nationality, and gender. It would be wonderful to achieve the vision with our platform and technology idea.
Tokuda
If Hakuhodo were to collaborate with Final Aim, what possibilities would you see?
Yokoi
Hakuhodo has many large corporations as clients with internal departments for new business development and innovation. Inside those companies, I think many individuals seeking to challenge zero-to-one but don't know how to act inside large corporations. Power of will, ability and creativity are the keys for this very first step, and I think it would be great if Final Aim could support the action. It would also be a great opportunity if those actions could be combined with capital and assets of large corporations, for example, intellectual property of technology and design patents. Furthermore, by capitalizing on Hakuhodo's network of not just enterprises but also government offices and public institutions, our zero-to-one support on individuals, companies and ideas will be more powerful.
Tokuda
That sounds great! It would be great if we could collaborate on zero-to-one projects from start to final hands-on execution. Let's make it happen.
Thank you very much for your story today!
---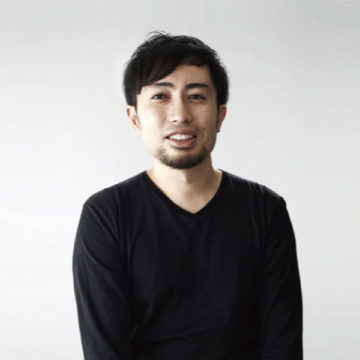 Yasuhide Yokoi
Fina Aim, Inc. | CDO (Chief Design Officer)
After graduating from Tama Art University in 2007, served as an industrial designer at optical & camera maker. He then joined Kabuku Inc. as an early establishing member to develop 3D printing & digital manufacturing platform. After M&A by Tokyo Stock Exchange listed company in 2017, he co-founded Final Aim, Inc. in 2019. Has collaborated with enterprises to startups globally, for example, TOYOTA, Honda, Kokuyo, Olympus, Microsoft, and Autodesk. Received multiple awards such as iF, Red Dot, and GOOD DESIGN AWARD.

Shuta Tokuda
Hakuhodo Inc. Brand Innovation Design | Strategic Planner & Product Designer
Served in product planning and development at a PC accessory maker before joining Hakuhodo Inc. He currently supports new business & service development and innovation to enterprises with a cross-sectoral approach from advertising to manufacturing. Received multiple awards such as GOOD DESIGN AWARD and open innovation related design competitions.