Final Aim Raises Angel Investment from Tom Moss, a Serial Entrepreneur, and CEO of Skydio GK – Delaware, US
2023.08.01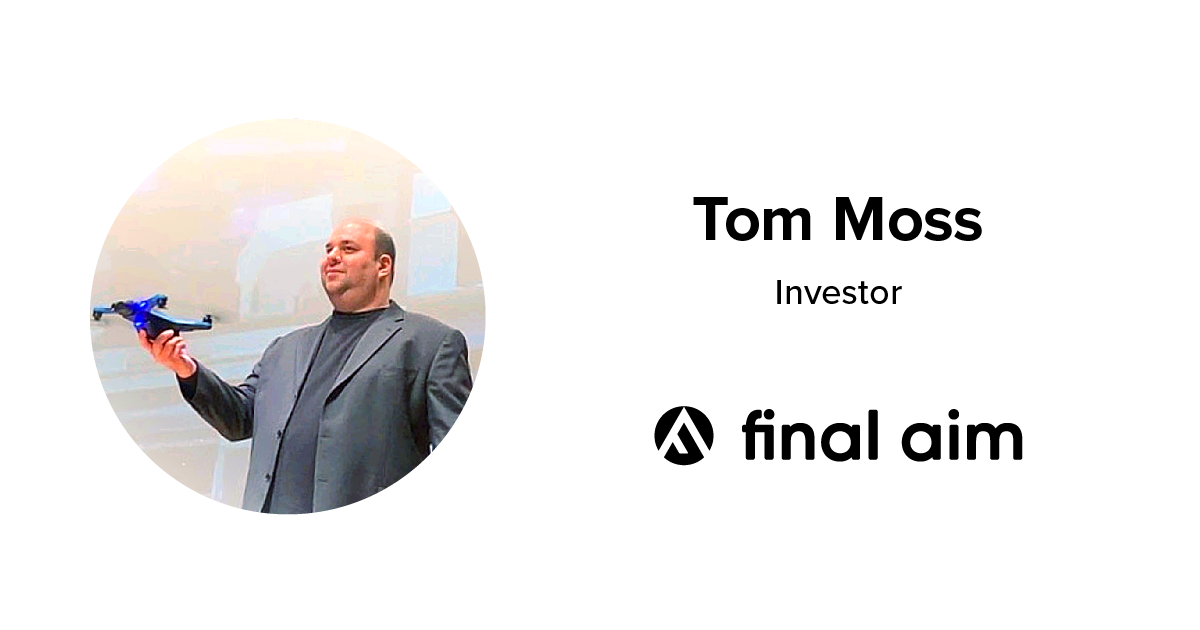 Delaware, US, July 31st, 2023 – Final Aim, Inc., the leading smart contracts platform for post-signing contract management in design and manufacturing, is proud to announce the company has raised an angel investment from Tom Moss, a serial entrepreneur and currently a CEO of Skydio GK.
Tom Moss is a serial entrepreneur and seasoned executive with deep hardware & software experience with an international background such as Silicon Valley and Tokyo.
His experience includes Android Executive at Google; Founder & CEO at 3LM, which was acquired by Motorola; Entrepreneur in Residence at Accel Partners; Founder & CEO at Nextbit, which was acquired by Razer; Senior Vice President & General Manager of Mobile at Razer; Co-founder of several other exited startups including 1 IPO.
He is currently a CEO of Skydio GK, the Asia-Pacific subsidiary of Skydio Inc., a maker of the world's most advanced autonomous drones, which recently announced a $230 million Series E fundraising round at a $2.2 billion valuation backed by prominent venture capitals such as Linse Capital, Andreessen Horowitz, Next47, IVP, DoCoMo, Nvidia, UP.Partners, Hercules Capital, and Axon.
LinkedIn: https://www.linkedin.com/in/tommoss/
Final Aim is excited to welcome Tom Moss as an Investor and to benefit from his experience. With this angel investment, the company will further accelerate its business development and blockchain technology adoption in the design and manufacturing industries worldwide.
About Final Aim
Final Aim has been driving the global adoption of blockchain and smart contracts technologies in industrial design and manufacturing. In November 2021, the company announced the beta version of its blockchain platform, "Final Chain."
In April 2022, they established a headquarters in the United States. In September of the same year, Final Aim was accepted into "Berkeley SkyDeck," a world-renowned Silicon Valley startup accelerator. In February 2023, they were chosen as "The Most Likely to Become the Next Unicorn" within the program. In June, the company won the "Japan-US Innovation Awards – Innovation Showcase," a co-program by the Japan Society of Northern California and the Stanford University US-Asia Technology Management Center.
Company Name: Final Aim, Inc.
Location: Headquarters – Delaware, US / Subsidiary – Tokyo, Japan
Founders: Masafumi Asakura, Chief Executive Officer / Yasuhide Yokoi, Chief Design Officer
Business Description: Drive the adoption of blockchain and smart contracts technologies for design and manufacturing
Website: https://final-aim.com
Contact: contact@final-aim.com